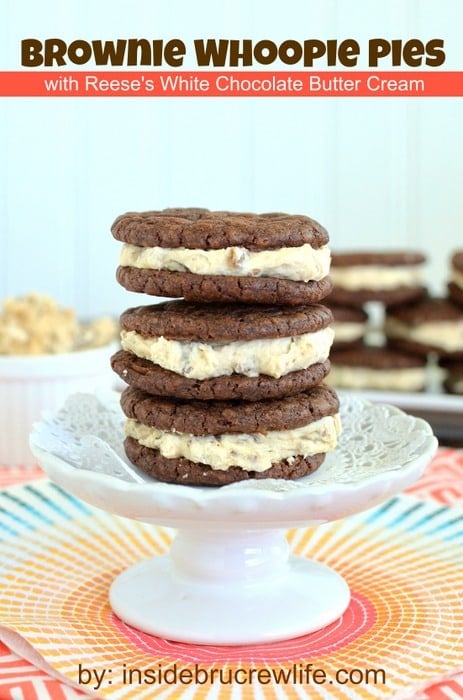 Do I have a cookie recipe for you guys today? These little whoopie pies have quickly moved into my top favorite list. Who knew that a brownie mix could turn into these cute chewy cookies? I love to make cake mix cookies like these Butterfinger Whoopie Pies. So, I decided to sub in a brownie mix and see what would happen.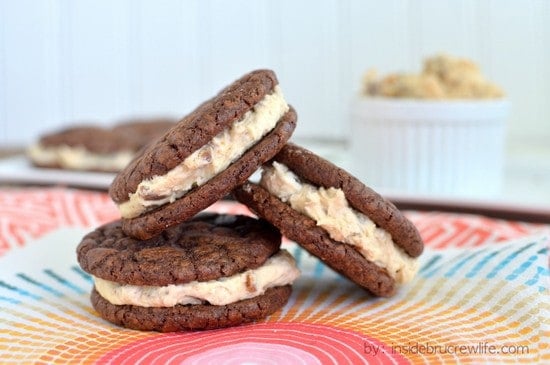 At first I was disappointed that the cookies flattened out after coming out of the oven. I had big puffy sandwich cookie visions, and flat cookies were not part of that vision.
So I made another batch of cookies, this time using a chocolate cake mix. Turns out, you really shouldn't bake things when you are in a hurry. I messed up by forgetting some cream cheese, so those cookies turned out crumbly. It was either use the brownie cookies or take no cookies at all to the dinner we were going to in less than an hour.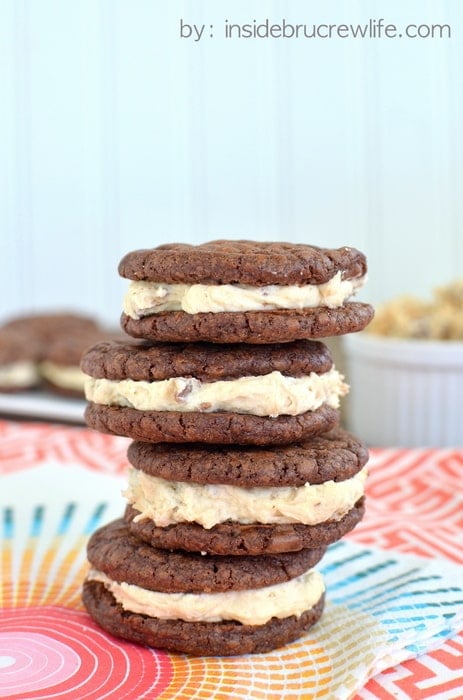 I went ahead and made up the Reese's White Chocolate Butter Cream because...well, because it has Reese's in it. And you guys know how much I love my Reese's. One bite and I almost went and hid in the closet with the bowl of frosting. Brownie cookies can be eaten plain right? This frosting...oh my word!!! I am drooling thinking about it again.
Turns out this frosting was made for thin, chewy brownie cookies. Here I could have saved 40 minutes by just sticking to my original plan. It's a good thing cake mixes are not that expensive.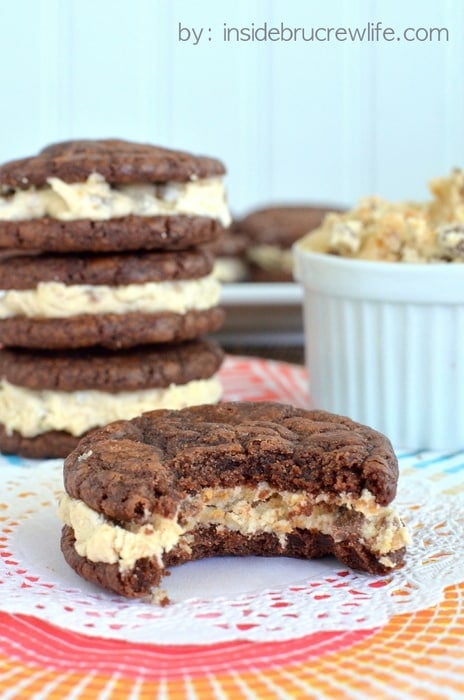 Other Brownies recipes we like to make: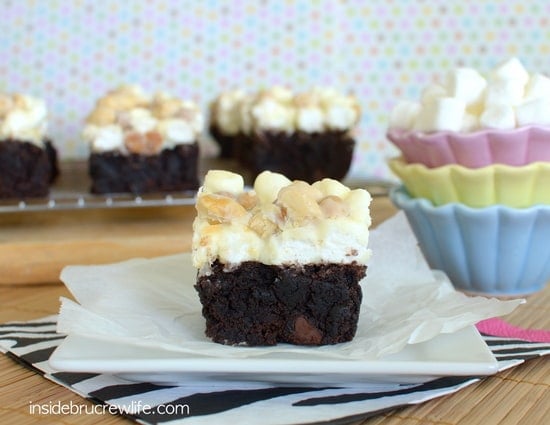 White Chocolate Goo Goo Cluster Brownies