Adding a drizzle of olive oil and your choice of seasoning will make these Roasted Veggies a welcome side dish for dinner, when you are watching what you are eating.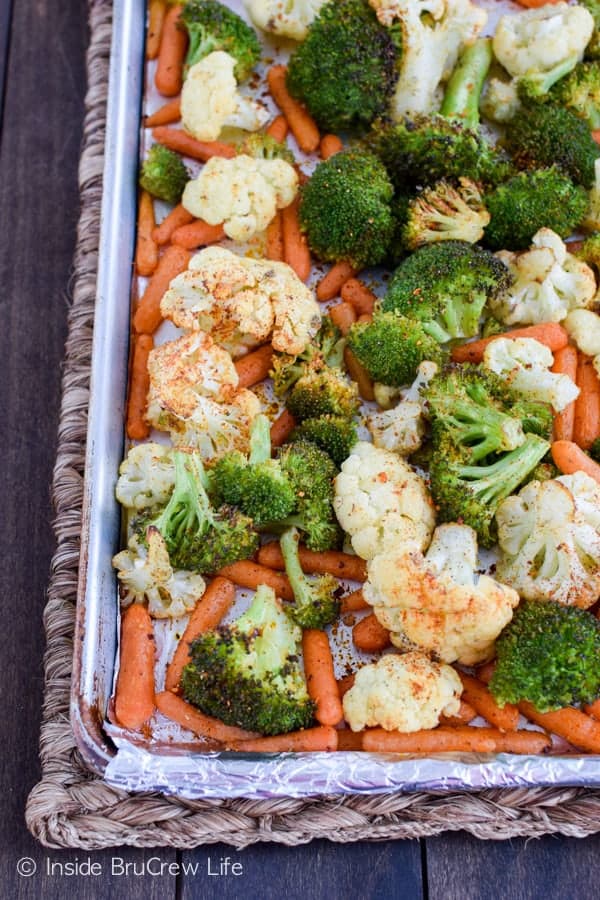 Over the past 2 years my hubby and I have been going to the gym pretty consistently. Most weeks we try to go Monday through Friday at 6 am, but obviously there are a few times when we choose sleeping in over working out. Can I just say that those days we actually feel worse? There is something about getting up early and just powering through a workout to get you going for the day.
I wish I could say that I have lost a ton of weight in those 2 years, but I have maintained my weight and my clothes do fit better. I'm also not as puffy and bloated looking. That's the thing about crossfit/weight training...you build a crazy amount of muscle while toning.
When we first started I couldn't add any extra weights to the bar when we did weighted squats. It was enough to get the 45 pound bar back up from a squat position. Now I'm throwing 35 pounds on each side and doing squats. It's amazing what you can achieve if you set your mind to it...or what you can do when others are there to push you.
One thing that I got last fall was a FitBit. I like that this little pink bracelet keeps me motivated to keep moving throughout the day. You can set your own step goals and track it throughout the day on your phone.
I have to admit that I have been pretty lazy about my steps...it's probably time to up my daily goal. It would get me off my butt more often during the day. Even with my step goal at 10,00o, there are days I don't hit that goal. Then at 10 pm at night I'm pacing the hallway to get my fitbit to buzz. I can't go to bed without that goal being hit.
Of course, eating healthy has a whole lot to do with losing weight. Ok, it's probably 90% of it. Even if you are moving and grooving throughout the day, if you fill your body with brownies, chips, and greasy food the pounds will creep up on you. The key to healthy living is moderation. Let me tell you, I do not deprive myself of the treats that I make in my kitchen, but I also do not eat the entire pan of sweets.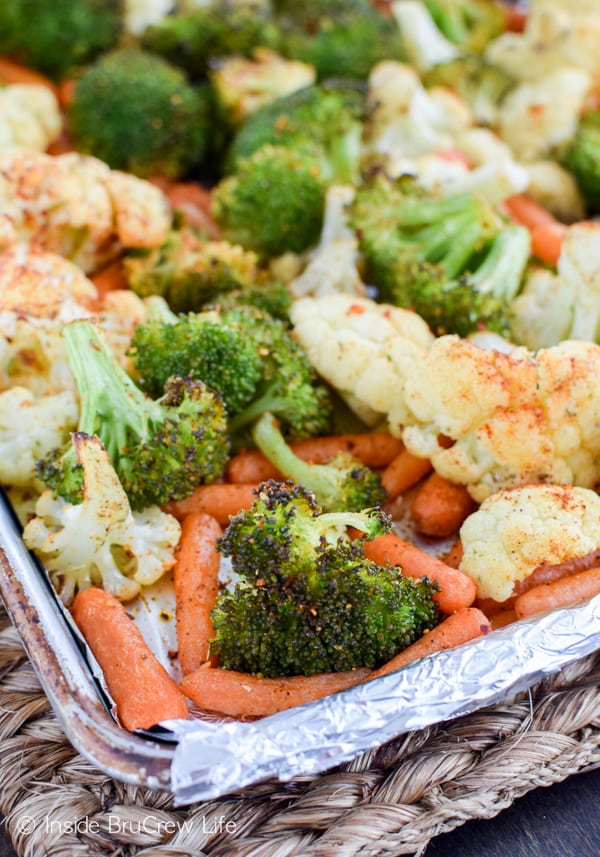 One thing that I love to eat for lunch or dinner are roasted veggies. If I try to eat raw veggies throughout the day, I can only get so many down before I'm over it.
But if I toss the same veggies in a little bit of olive oil and seasonings, I could eat the entire pan of veggies in an hour. Something happens to those veggies in the oven, and I just can't resist them.
It's all about finding ways to get your daily intake of veggies, right?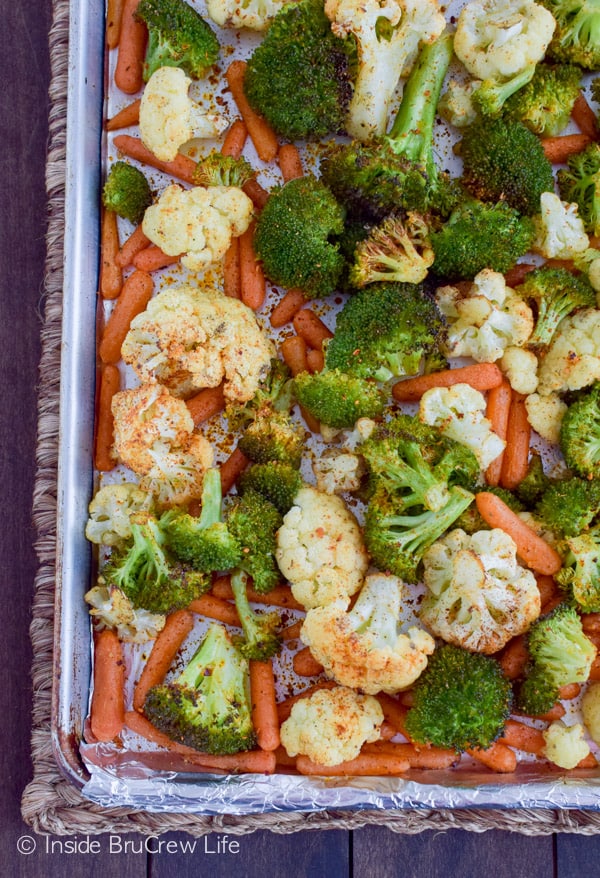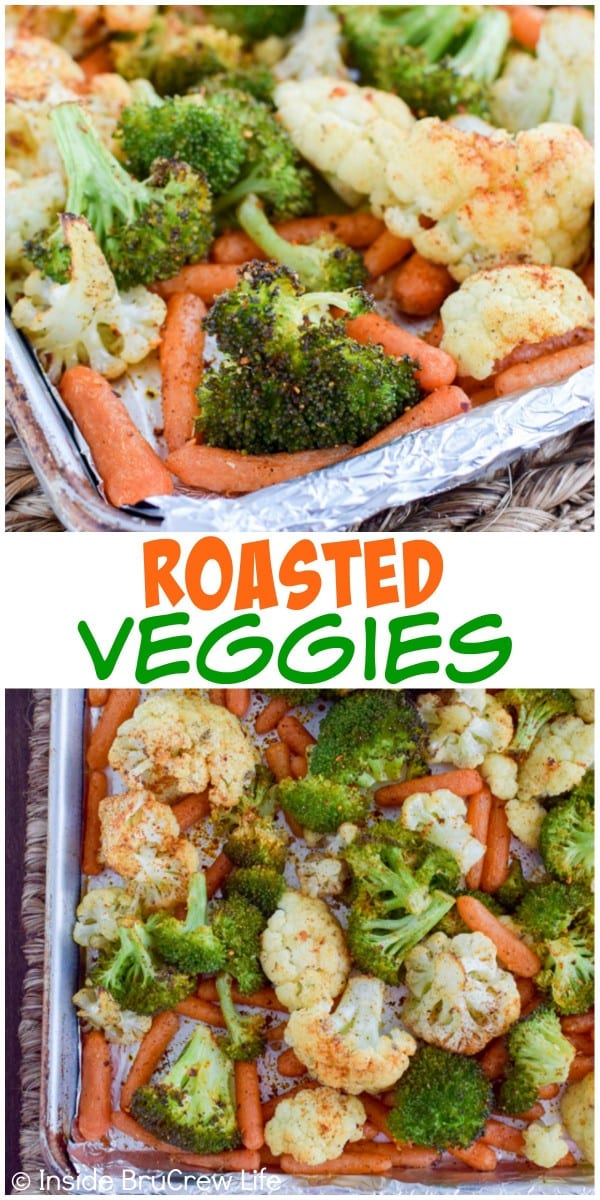 More healthier recipes to try when you are watching what you are eating: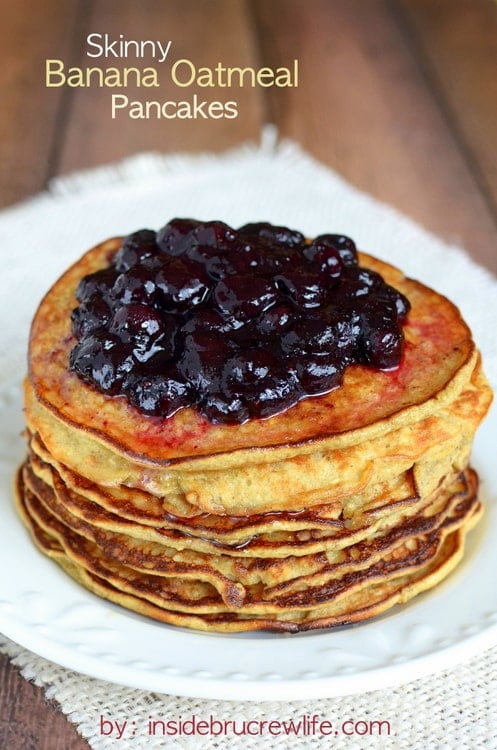 Skinny Banana Oatmeal Pancakes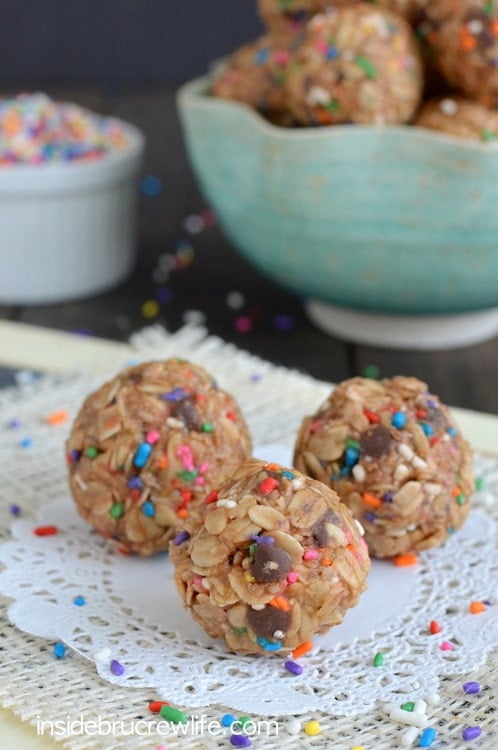 Skinny Peanut Butter Granola Bites