Changing a few ingredients to this muffin recipe made eating chocolate for breakfast a great idea. Bring on the Skinny Chocolate Muffins any day of the week!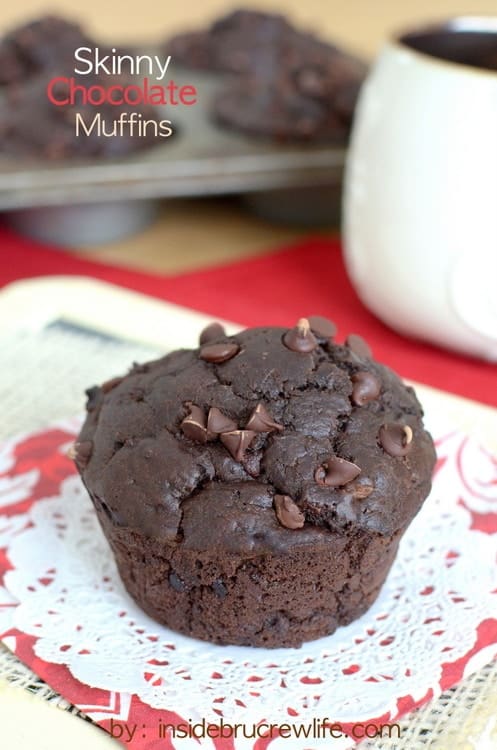 I love to bake breakfast. So far I have been doing pretty good on my goal of having more homemade breakfast choices for my kids in the morning. Oh, I'm still not getting up early to make them. That goal has NOT been met yet. Good thing I still have all year to work on that one.
Lately we have been really trying to eat a little bit healthier. That does not mean cutting out chocolate from our diets. It's a part of who we are. Fact. When the day starts with a chocolate muffin, it just makes the day go better. Fine, maybe not a completely honest fact, but it makes me feel better.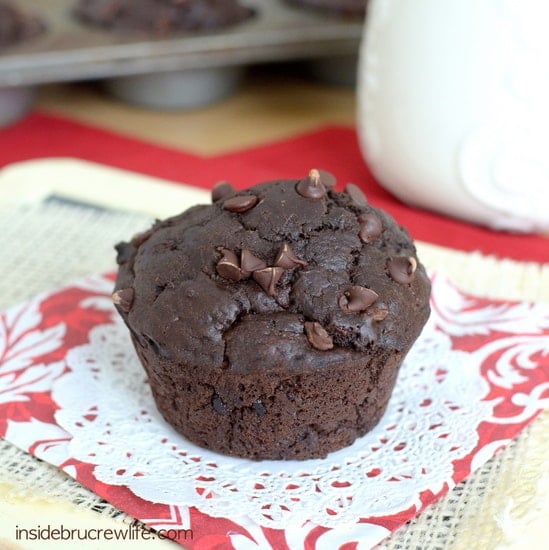 I took one of my old chocolate muffin recipes and changed a few ingredients to make it a little bit more healthy. Coconut oil, yogurt, and applesauce were my choice of ingredients to change out. I also used fat free milk because that is all we ever have in our house.
Now grant it, these do still have about 200 calories each, so they aren't exactly diet food. But I am not trying to make diet food for my kids, I just want to give them healthier options over sugar laden cereal and pop tarts.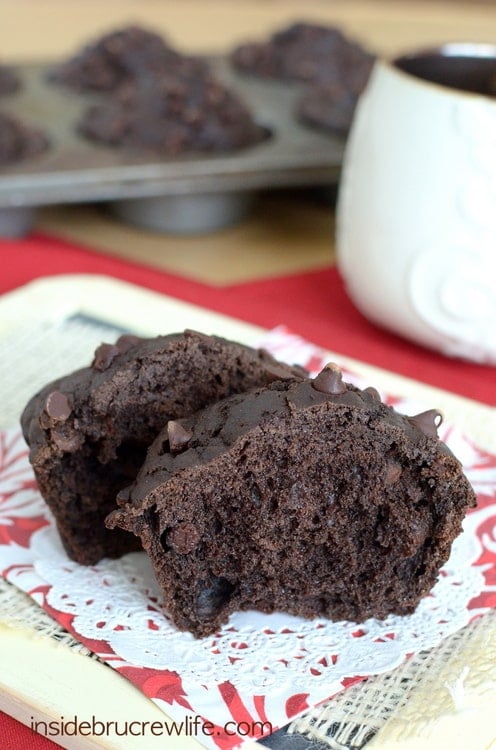 These turned out so light and fluffy. You honestly cannot even tell that I used the healthier ingredients. I just love using yogurt in my baked goods because it keeps the food moist and delicious!
And of course I added extra chocolate to these. Sorry! #notreallysorry You could leave out the chocolate chips, and these would still taste amazing. Bonus to that is that it drops the calorie count on these also.
I'm still sticking with the extra chocolate in muffins right now. Baby steps on this healthy eating stuff 🙂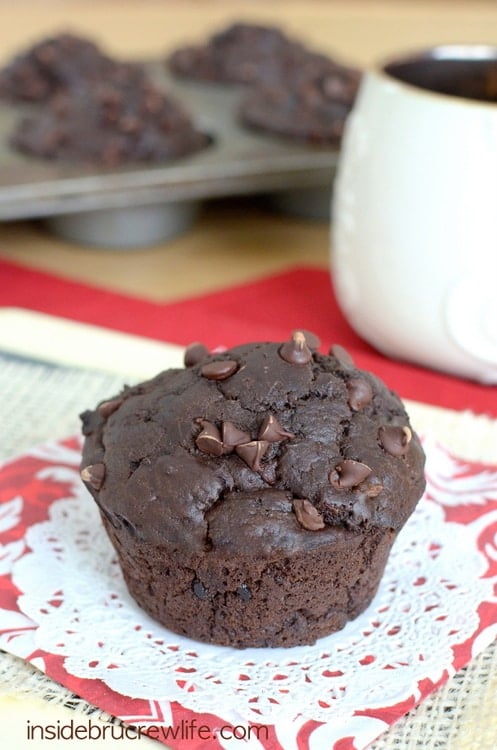 Make sure you don't miss any recipe ideas
by following the BruCrew here:
FACEBOOK | PINTEREST | GOOGLE+ | TWITTER | INSTAGRAM | BLOGLOVIN
More healthy breakfast ideas to try: