Adding pretzels and pecans to the center of these Salted Caramel Shortbread Squares gives them a fun sweet and salty crunch. These dessert squares did not last long around here.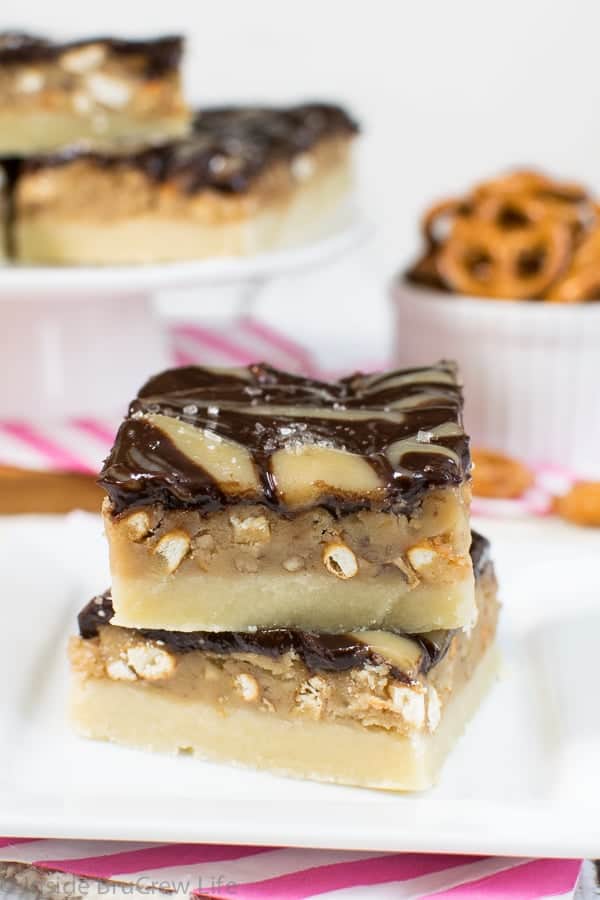 Sometimes I get dessert ideas in my head, and I cannot think of anything else until I make said dessert idea.
Most of the time these ideas go on a list. Anyone else have lists everywhere? I have a list of food ideas on my phone, a notebook full of fun dessert ideas, and then scraps of paper all over my desk with half written recipes and ideas all over them. At this rate I have enough ideas to make desserts for at least 10 years.
Then there are those times when the dessert idea I have has to be first on the list of ones to make for the week. These caramel bars were one of those ideas.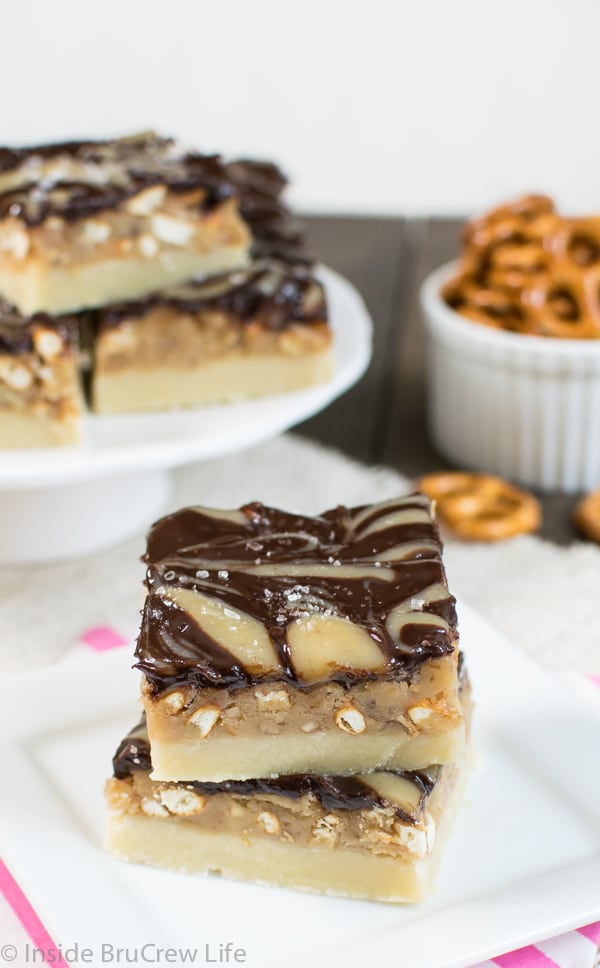 I have been looking back at some of my old posts and pictures and just laughing and cringing at what I used to share. Anyway, I came across these homemade Twix Bars a few days ago.
After I died at the horrible picture of a good dessert, I realized that those bars reminded me of some bars I had seen at Starbucks. The last time I was there I was looking over the baked goods and saw their salted caramel squares that I wanted to recreate.
I didn't really change the recipe that much. It was the pretzel pieces and pecans added to the caramel layer that really made the difference. The original bars are good, but I'm a fan of sweet and salty. That is one dessert trend that will never die with me! Long live the salted caramel!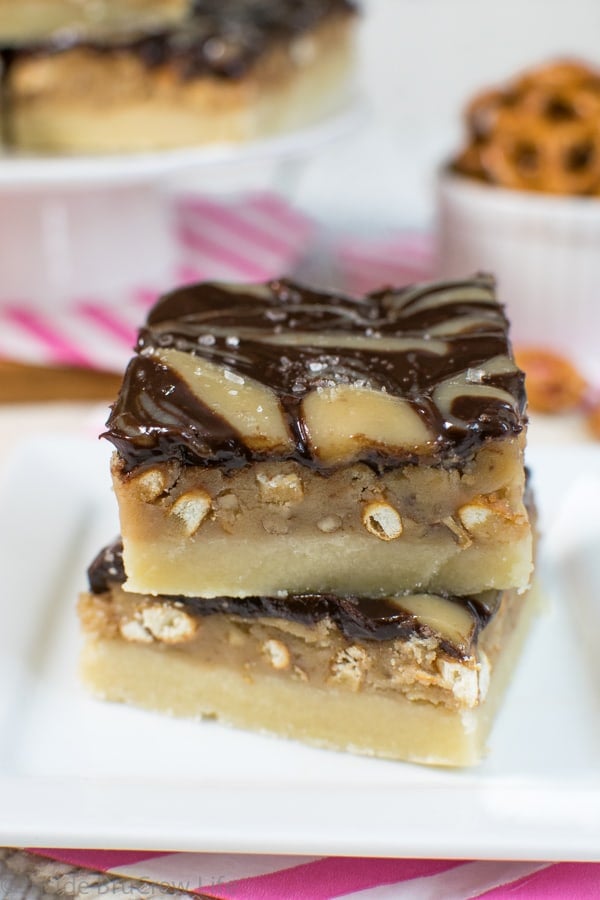 These bars do have to be made in stages. Each layer is really easy to make, buy they need some cooling time in between the layers.
Make the cookie layer. Chill. Boil the caramel mixture. Let it cool. Add the pretzels and pecans and pour it on top of the cookies, then it's time to cool even more before adding the chocolate layer. I made the cookie and caramel layers the night before, then added the chocolate the next morning. Other wise I suggest making sure you have some other things to do while you wait. Catch up on a show, laundry, go for a run...you get the idea.
Then once you cut the bars and taste one, you need to find friends to unload this goodness on. Thank goodness we live next door to our church because I can always bring platefuls of treats to the office. They never have a problem taking care of these crazy dessert ideas.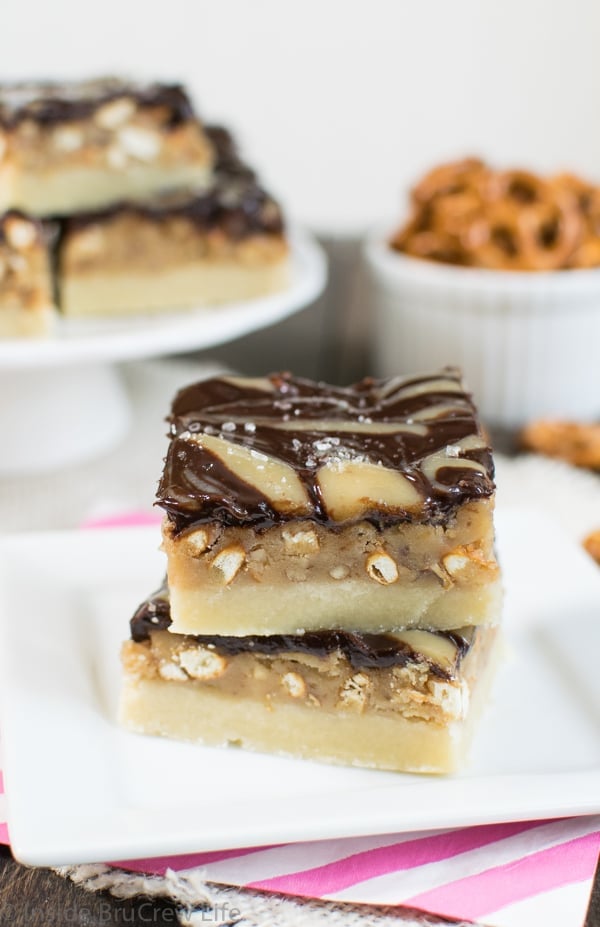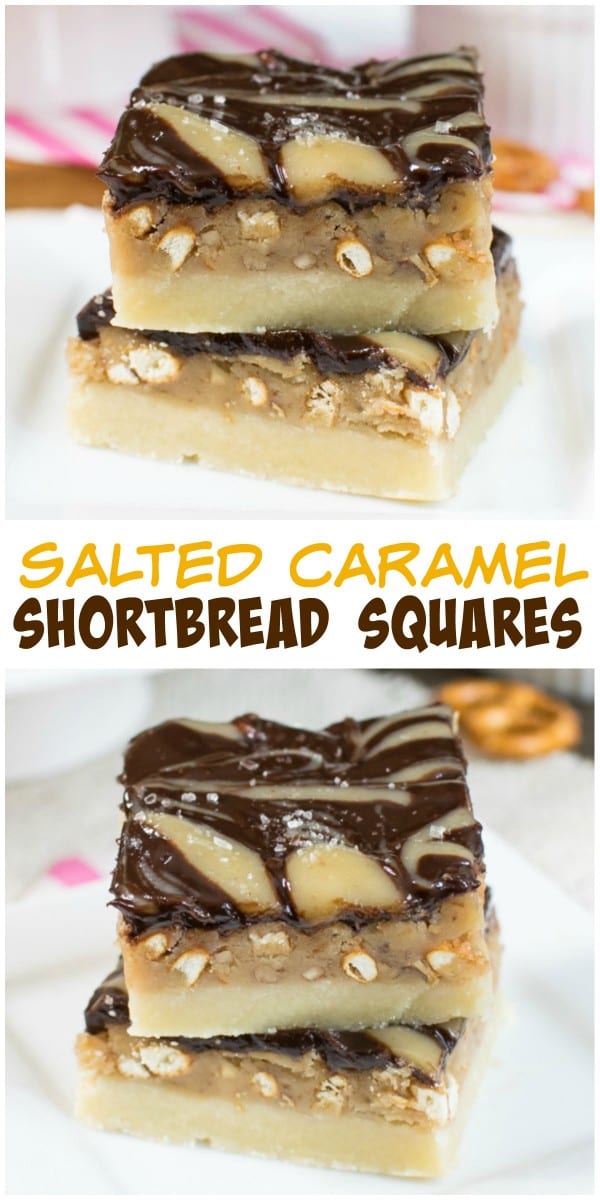 More fun salted caramel treats that our family enjoys:
Salted Caramel Oreo Icebox Cake
Salted Caramel Pumpkin Oatmeal Cake