This Salted Caramel Pumpkin Oatmeal Cake is the perfect fall treat. It combines two of my favorite fall things in one amazing cake!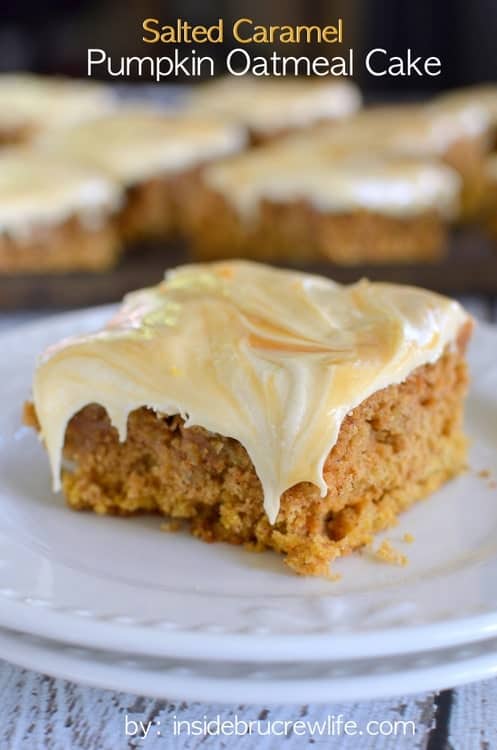 I have been trying to space out all the pumpkin treats I have made so far for you. I realize not everyone is as into pumpkin as me.
Every fall I get really excited and bake a bunch of pumpkin goodness. These Pumpkin Spice Latte Cupcakes from last year are still one of my favorites. And based on how well they are doing on Pinterest, you guys like them too! Do you follow me on Pinterest? Every day I share lots of fun things I find.
I also cannot get enough salted caramel in my life. I was obsessed last year, and I am still going gaga over it this year. Salted Caramel Brownie Cookies anyone?
This recipe actually was going to be oatmeal cookies, but at the last minute I decided to make it in a cake pan. Really I was just being lazy and didn't want to keep getting up to change out the cookie sheets. It is so much easier to do one cake and be done.
While the cake was cooking I started thinking about what flavor frosting would work. I thought about cream cheese, Nutella, chocolate, and then it hit me. Salted caramel!!! Believe me I could not wait for this cake to cool off.
Well, actually after I taste tested my frosting, all thoughts of putting it on the cake went out the window. All I could think about was hiding in the closet with the bowl and a spoon. It is so creamy with the right amount of caramel and salt. Feel free to add your sea salt slowly to your desired taste. I recommend using a coarse sea salt for any salted caramel treats you make. The finer salt dissolves and makes things a little too salty. Even for this crazy salted caramel lover!!!
Pumpkin cake and salted caramel frosting. It should definitely be the next thing you make!!!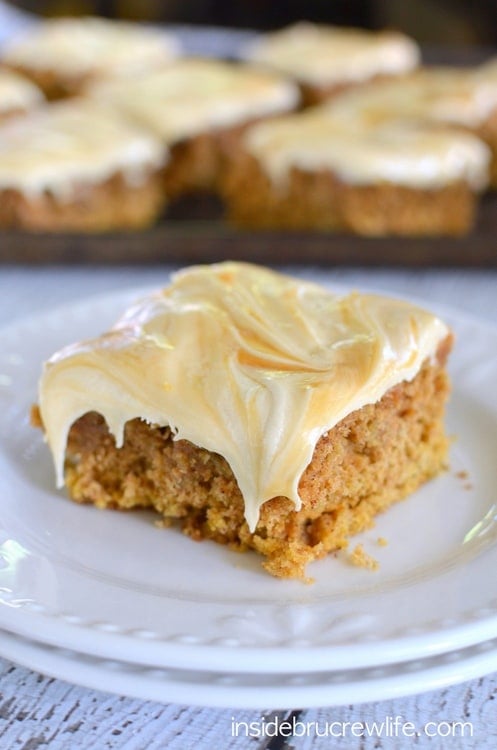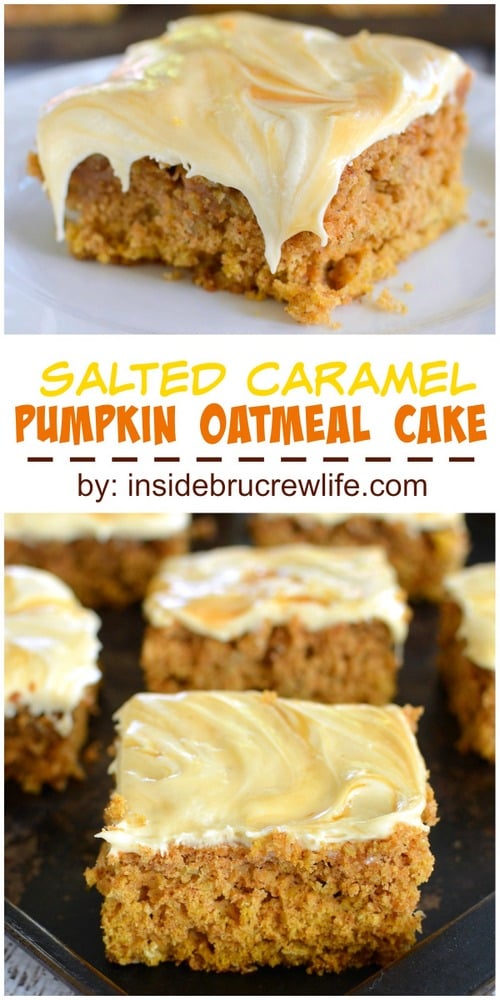 More pumpkin cake recipes for you to try this fall: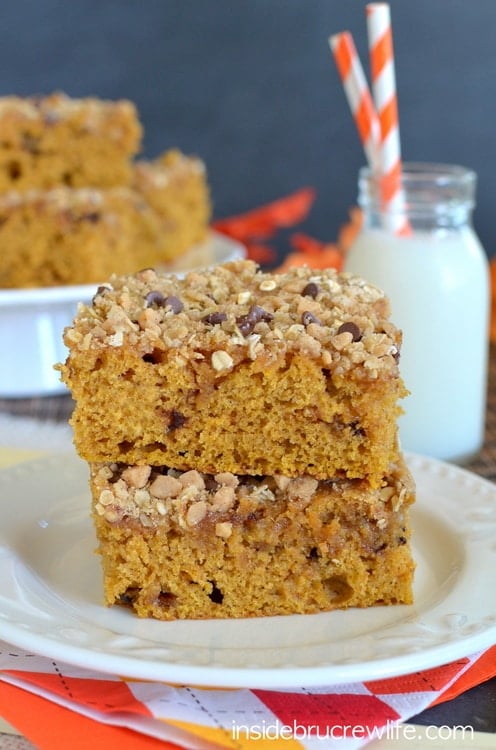 Brown Butter Pumpkin Streusel Coffee Cake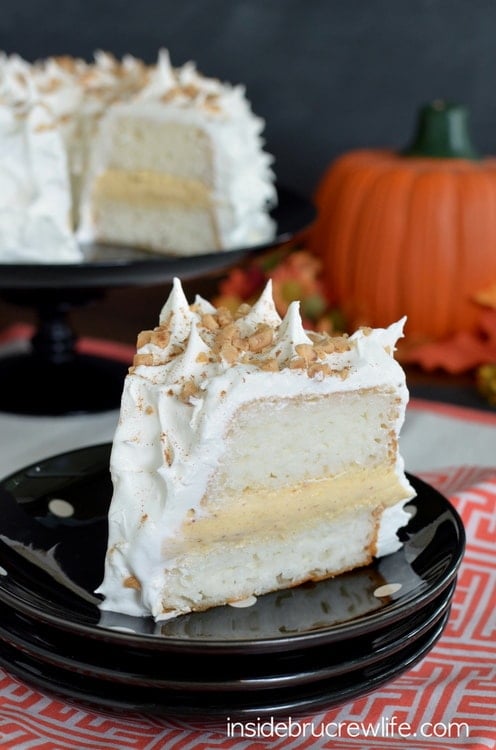 Pumpkin Toffee Angel Food Cake