This easy Strawberry Rocky Road Fudge is loaded with marshmallows, pecans, and chocolate chunks. It's a great no bake recipe for when it is too hot to bake.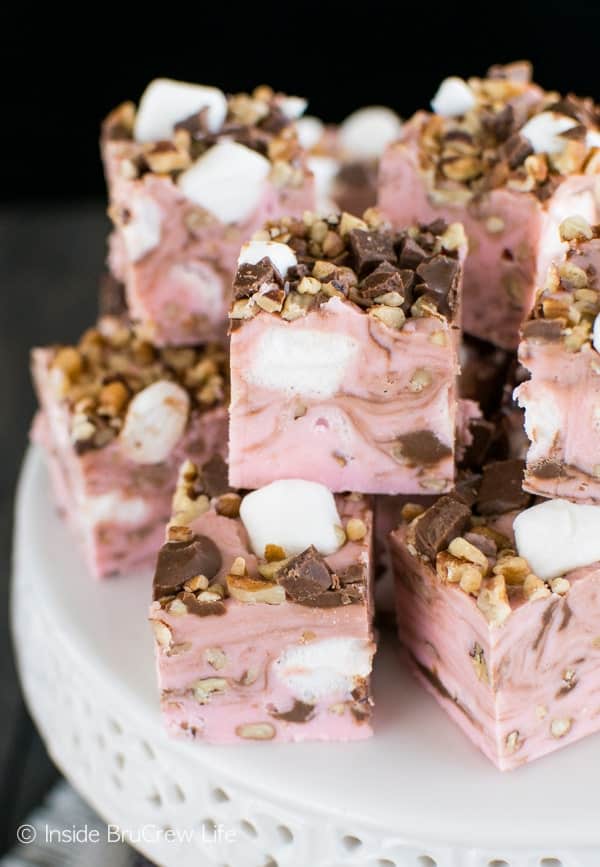 I recently found something I do not like about our new house. My husband found two different kinds of spiders out in our driveway and garage. This is not cool!
We are not just talking little daddy long leg spiders either. One was a black widow and one was a brown recluse...I think it's time to burn down the house.
Ok, so that might be a little dramatic, but seriously spiders like that are not allowed here. Maybe it's time to invest in some bug maintenance for around our property because I don't want to find anymore!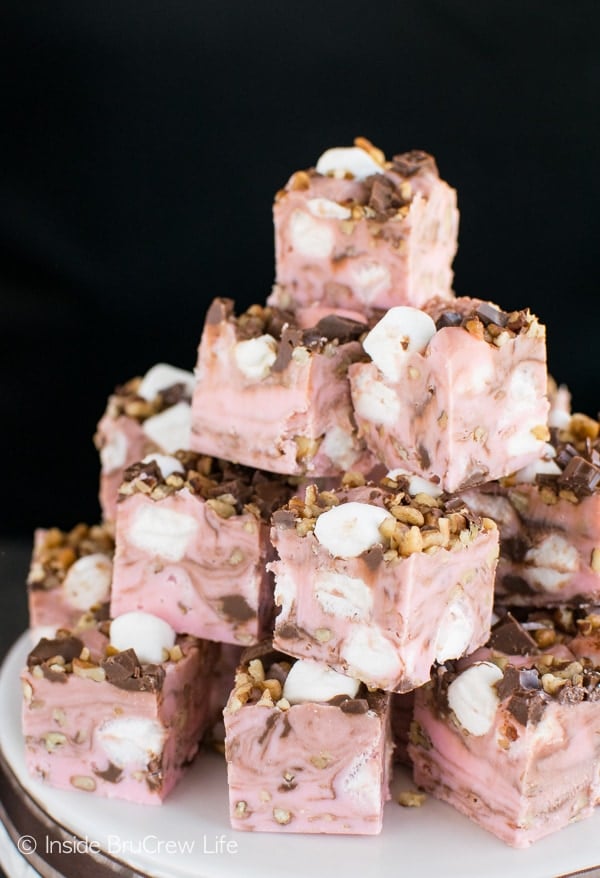 I'm not sure if I can ever use our garage gym again. All I will be thinking about as I do squats and presses will be hairy, poisonous spiders. This is going to be a problem because I like to eat lots of sugar, and that means I need to do lots of workouts.
I will just have to fill my thoughts with things like this pretty pink strawberry rocky road fudge. Maybe if my brain is full of fudge and chocolate visions, I can overcome this spider phobia!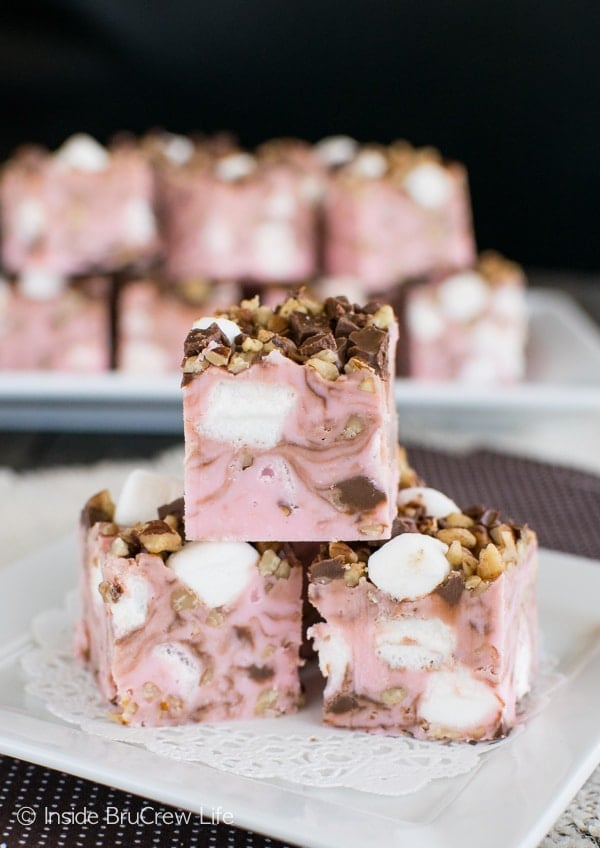 Let's just talk about this fudge instead of the other things I'm trying to forget about.
Fudge is something that I think should be made all year long. It's so easy to make and tastes so good! I have been dreaming of another fudge filled with marshmallows ever since I made this caramel s'mores fudge.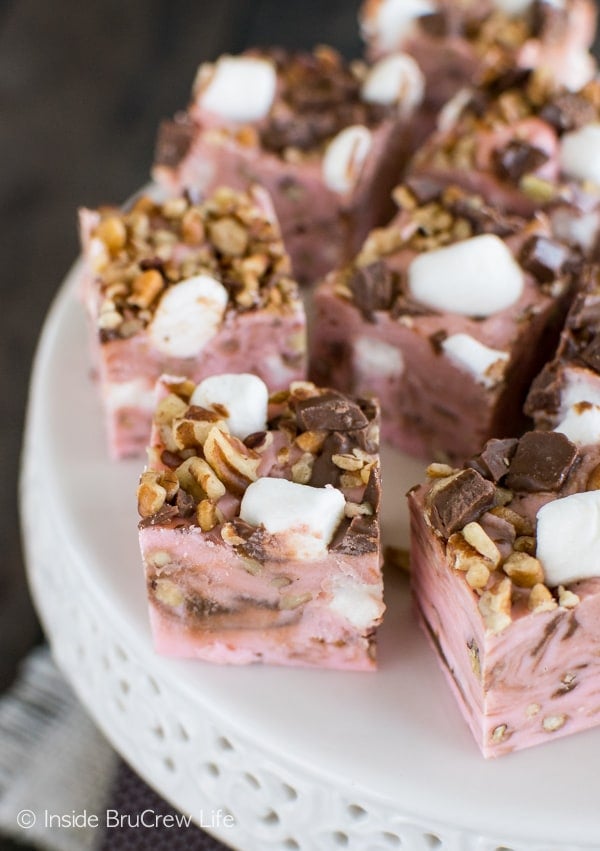 Whenever we go on vacation, I love to stop in local fudge shops to scope out the flavors. The last time I did this I saw a rocky road fudge and a strawberry fudge. Both sounded so good that I decided to mix them together into one amazing treat!
For this pink fudge I used white chocolate chips and a can of strawberry frosting and then added the extras. Yes, you read that right. It's that easy to have a fun fudge in your life. I never buy any of the fudge I look at though because I know that easy fudge can be mine in a matter of minutes. Anyone else want more of this white chocolate peanut butter cup fudge?
Well, actually more than a few minutes is needed because you have to let the fudge set before you can enjoy it. You can make the fudge in about 10 minutes, but then it will need to be left alone for at least 4 hours.
Just do what I do and make your fudge the night before. Then you can go to bed dreaming of sweet treats for breakfast!