This easy Caramel S'mores Fudge is loaded with marshmallows, graham crackers, and chocolate. It makes a great treat to package up and gift to friends and family.
*This post was sponsored by the J.M. Smucker Company. I am partnering with them this fall as a brand ambassador creating recipes from products they send me.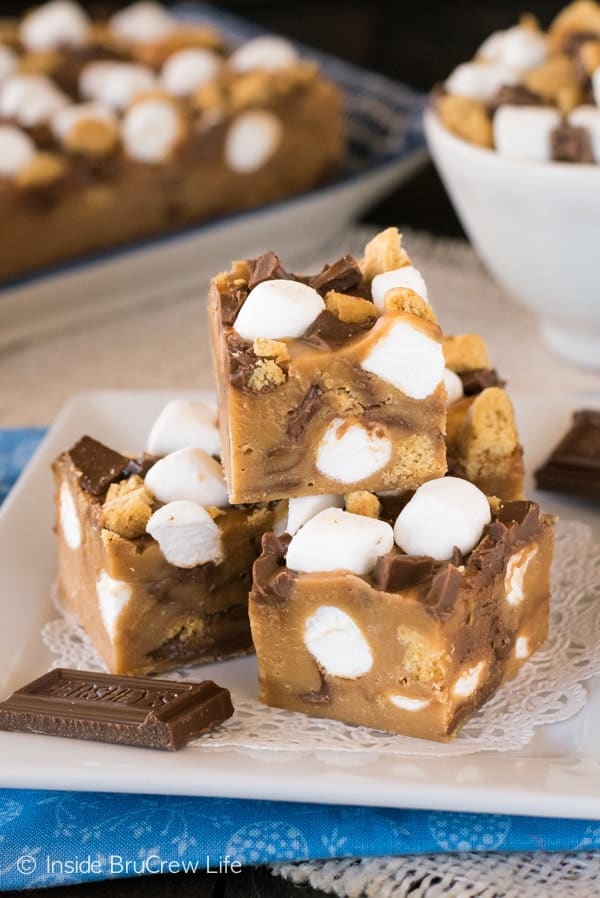 Fall has officially made its way to the midwest. Wearing jeans and sweatshirts all the time has finally commenced. It has been cooler during the day and very chilly at night. We actually woke up to frost on the ground this morning.
It is the perfect weather for snuggling under a blanket with a hot cup of coffee. My favorite drink of the fall season is a salted caramel mocha latte. Now that I can recreate the coffee shop drink though, I try to drink them all year round, but for some reason they taste the best in the fall.
I think it is all mental. Chilly weather + sweatshirts = hot caramel coffee love. It's just how my brain works.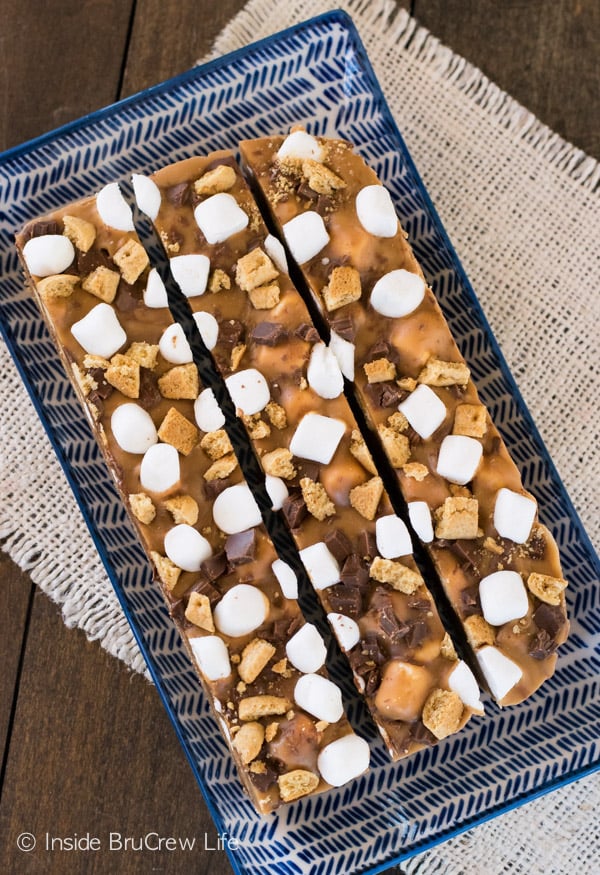 I told you last week that I had another delicious fudge recipe for you. Another thing that tends to happen more often in the fall is fudge.
All the fall craft fairs and festivals have different flavors of fudge ready to go. I love going to these events just to see all the fun new flavor combos that everyone comes up with.
Although I really think fudge should be more of a thing all year round, right? Those little sugary cubes of goodness shouldn't have a fall and holiday limit to them. Let's all unite and make fudge every month.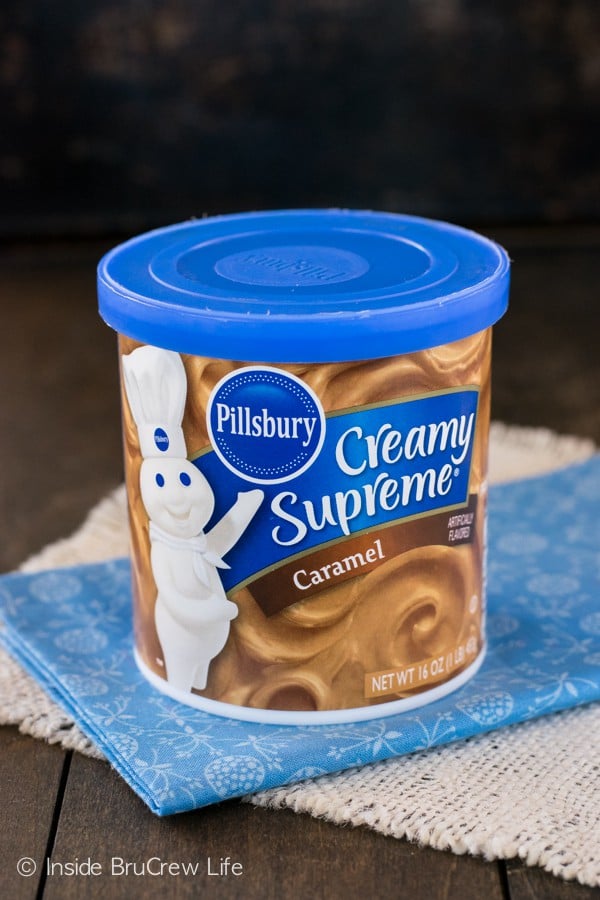 This month Pillsbury sent me a fun box of baking supplies. As soon as I saw the caramel frosting, I knew fudge was happening.
The only thing I wasn't sure of was how to jazz it up. It didn't take me too long to think about s'mores-itizing it. And yes, that's my own word there.
Chocolate, grahams, and marshmallows just make everything better in my mind. Just look at these s'mores cookie cups. A s'mores combo is a fun way to make any treat that much better.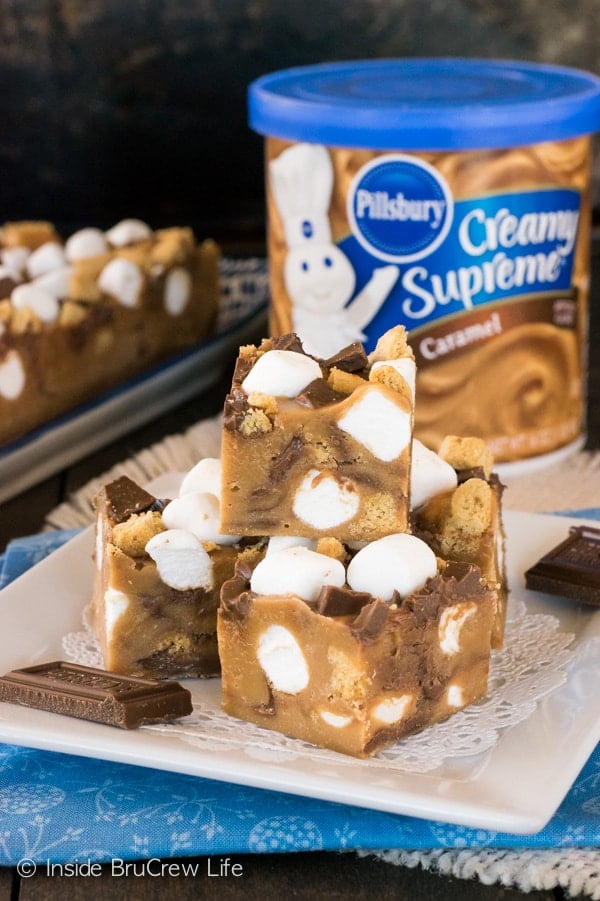 Did you know that the Pillsbury Dough Boy just celebrated his 50th birthday? The cute, chubby icon has been doing commercials and getting his belly poked for half a century.
I think a birthday like that needs to be celebrated with a big plate of fudge!!!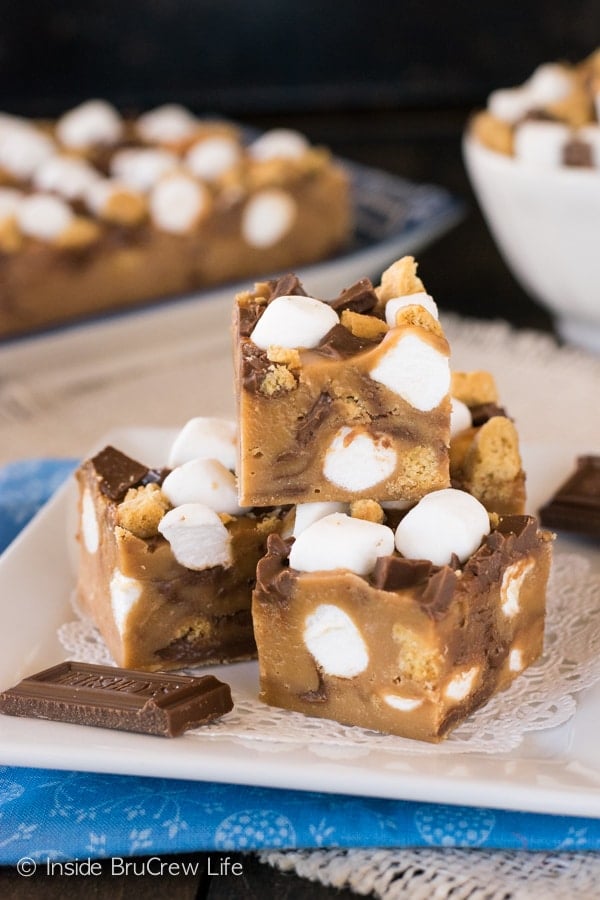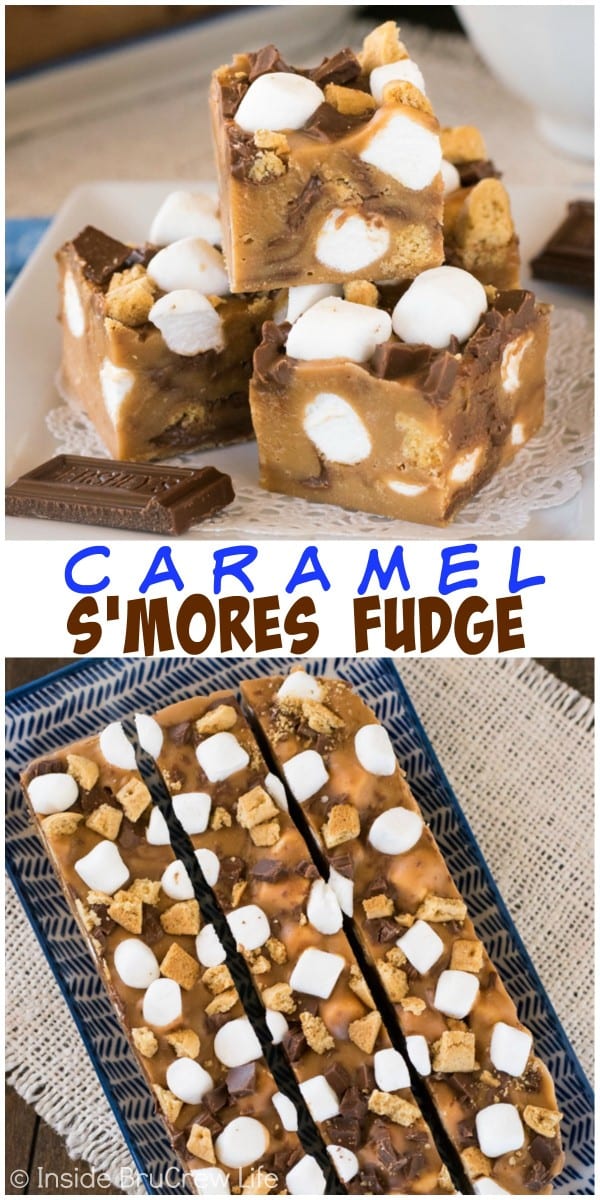 Here are a few more fun fudge recipes to try in your kitchen: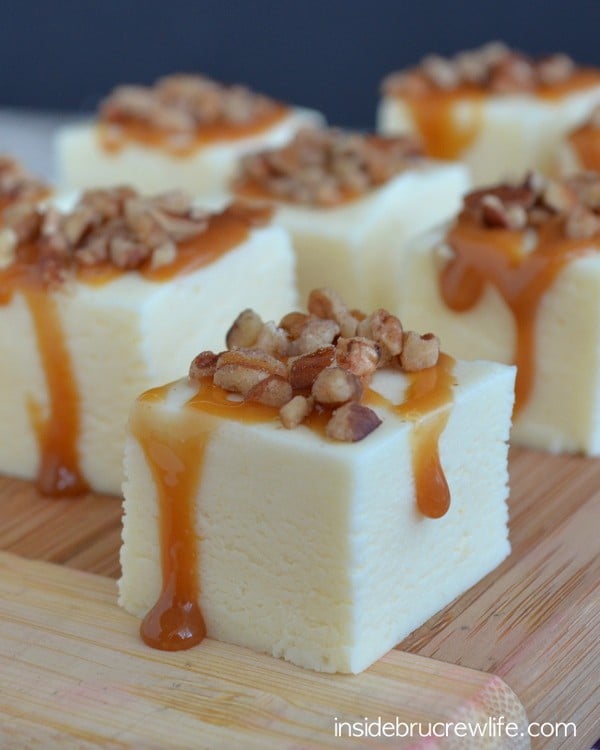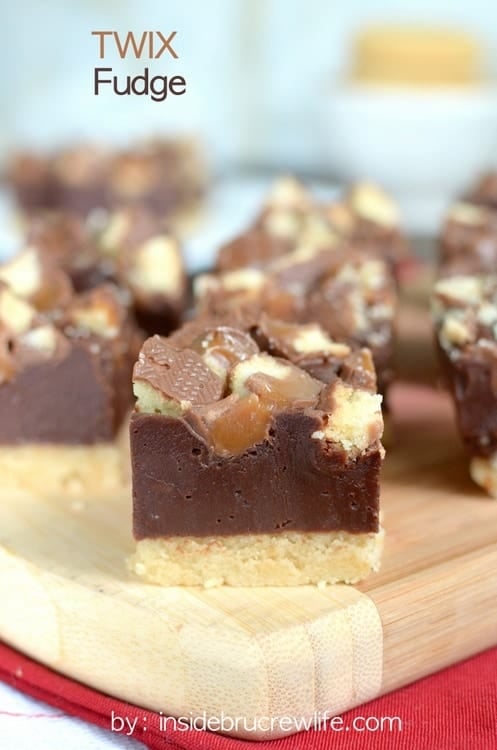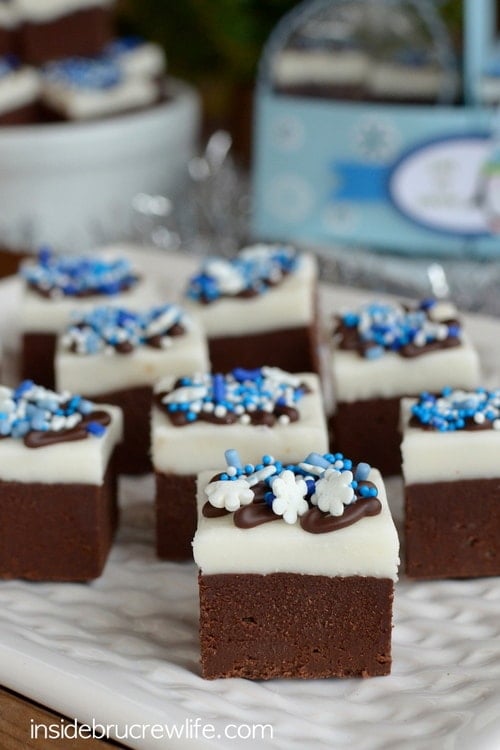 * I was compensated for my time creating this post as a brand ambassador for Pillsbury. All opinions expressed in this post are 100% my own.