Happy Friday the 13th! I think our freak hot weather week from earlier has left...hopefully for good. Bring on the cool weather so we can wear sweatshirts and have bonfires without sweating.
Today's Top 10 is slightly different. I have a fun product and recipe to share with you for the #1 spot. I didn't think you would mind.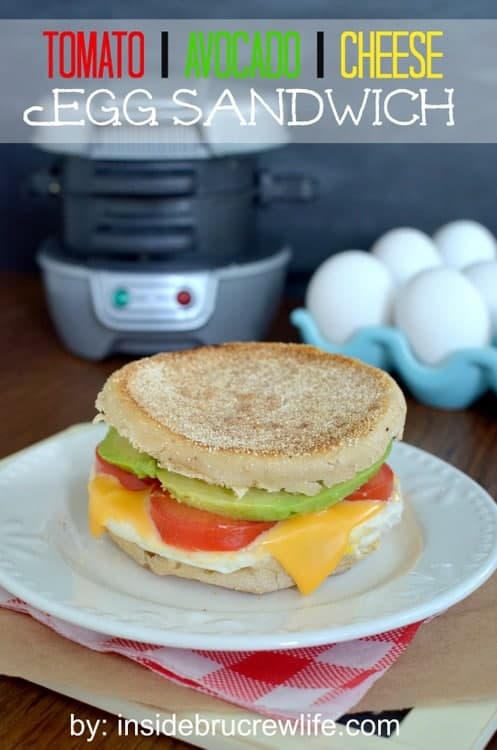 1. I had an opportunity a few months ago to see this Sandwich Maker from Hamilton Beach in action at the BlogHer conference. It is such a fun little appliance, and I knew my family would love making breakfast with it. I was so excited when they contacted me about reviewing one in my home. When my husband saw the sandwich maker, he wasn't that impressed, and he didn't think it would work. Guess who uses this machine almost every single day now??? That's right...he had to take back all those things he said. He loves how easily this cooks an egg and toasts your muffin at the same time. Seriously it gets used every day!
I love that this appliance is small enough to keep on the counter without taking up much space. With someone in the family using it every day, I didn't want to put it away. But it is also small enough that it wouldn't take up much room in a cabinet either.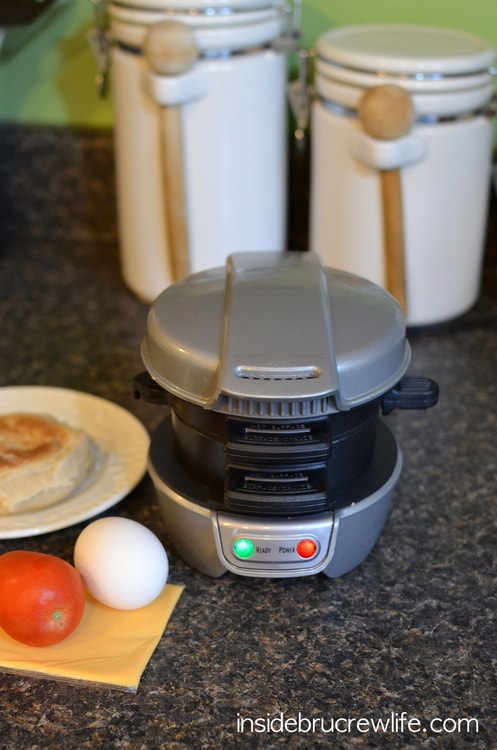 The sandwich maker is so easy to use. Even my children know how to operate it without an adult around. Turn it on and let it warm up. Then you place the bottom muffin in the bottom, making sure the plates all stay lined up. The egg gets cracked into the top compartment. You can whisk it slightly before in a bowl if you like, but you don't have too.
Then place the top muffin right on top of the egg. Close the lid and set your timer for 5 minutes. That's all there is too it. After 5 minutes are up, you slide the middle panel out causing the cooked egg to drop onto the bottom muffin. Lift up every thing and your sandwich is ready to go.
Unless you like to add extras... I love adding sliced cheese, tomato, and avocado to mine when it comes out. What would you add to a sandwich if you were making one??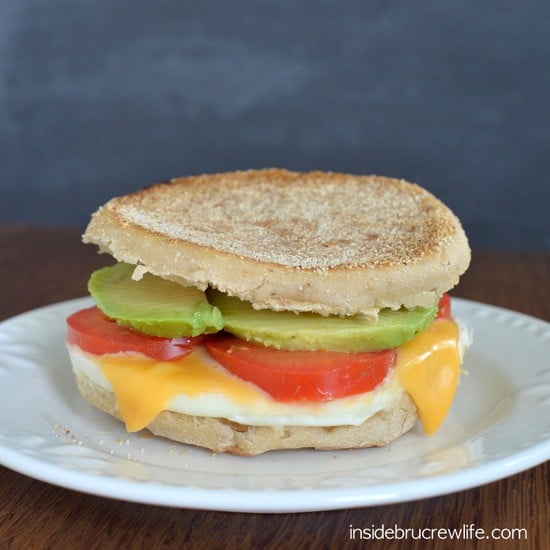 2. I came across this adorable coffee bar idea for your home at My Home Look Book...now I am trying to figure out where I can recreate this in my home. I just love everything about it!
3. The blue box of mac and cheese never looked better! This Cajun Mac & Cheese from Shawn is definitely kicked up a notch and I am loving it!!! Holy yum!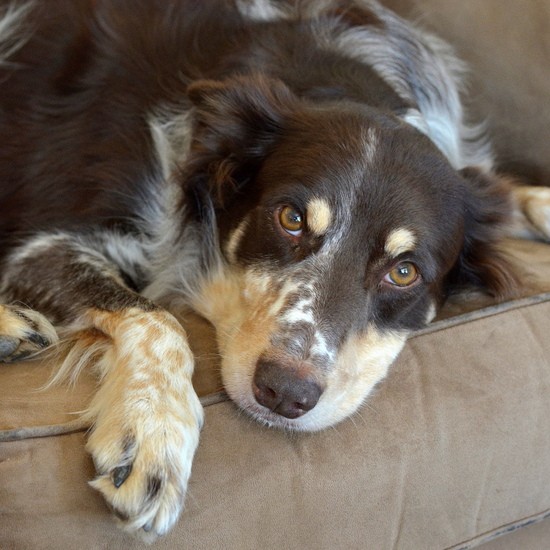 4. Meet Chai. This little pup keeps me company all day long. She is such a beast and she drives me nuts some days, but she is the cutest, cuddliest dog.

5. I am definitely feeling the urge for Caramel Apple Cinnamon Rolls after seeing Hayley's version! How fun and easy are these...I love her presentations so much!!!
6. Fall weather means Pumpkin Spice Latte's are back at Starbucks. Have you had yours lately?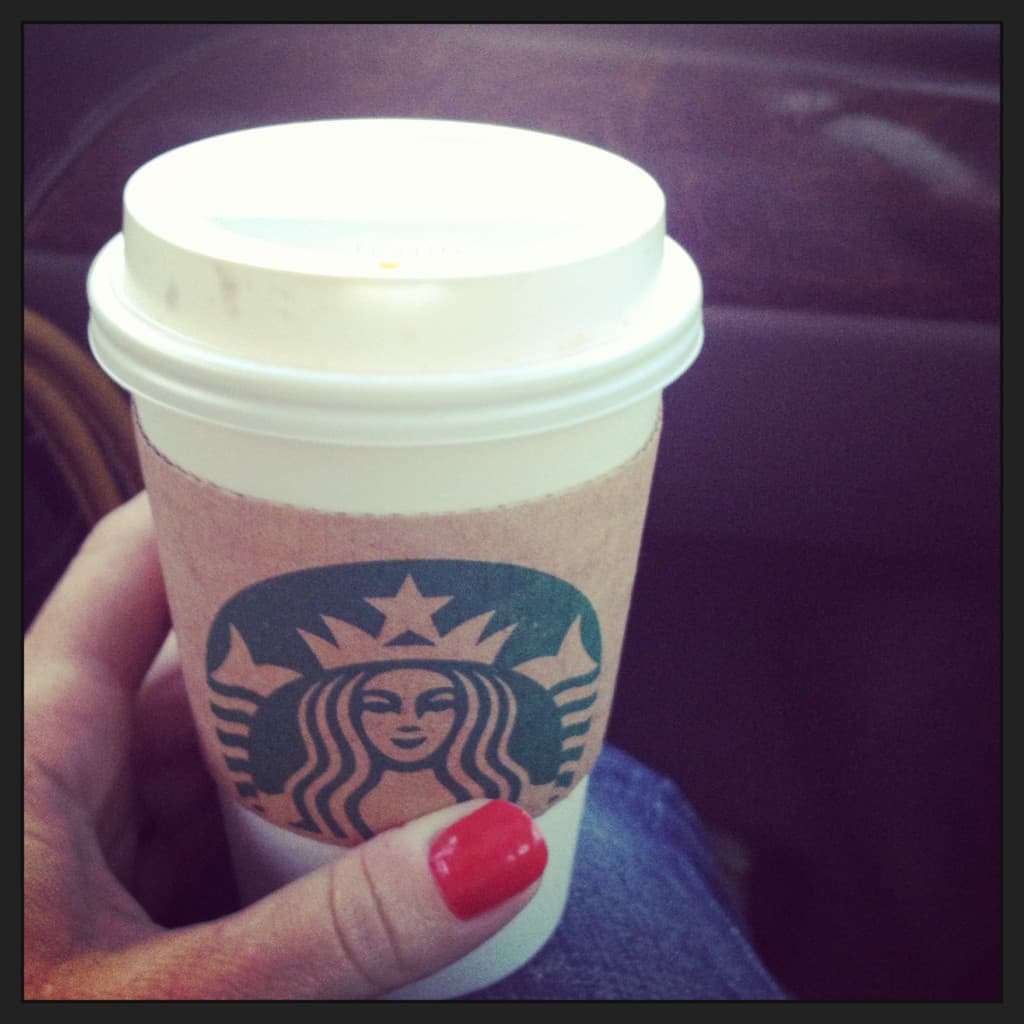 7. Aren't these the cutest Monster Munchies ever? I love that Amy used Frappucino bottles...such a great way to recycle.
8. Have you heard the awesome news that We R Memory Keepers and Lifestyle Crafts have joined forces? I am so excited to see what new products they come out with together.
9. I need these Pulled Pork Nachos for dinner very, very soon. Katie has me drooling all over my keyboard. I love pulled pork and nachos, so together just sounds amazing!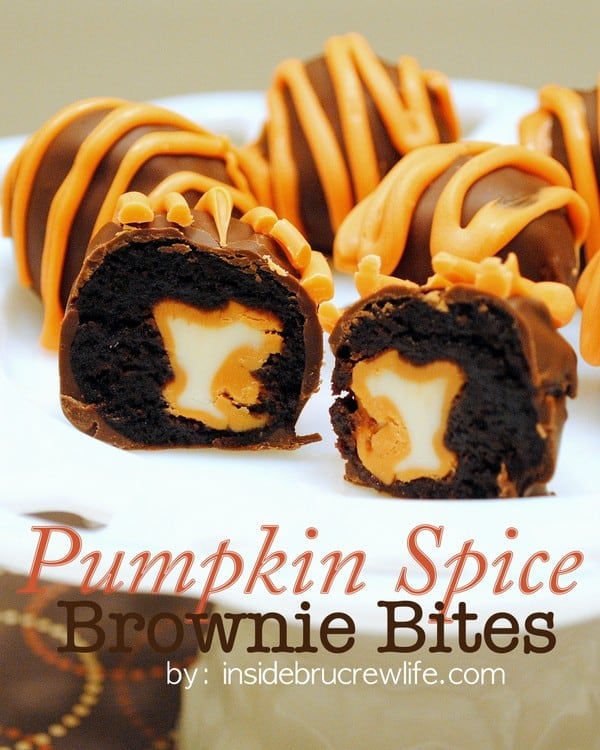 10. The most viewed recipe on BruCrew Life recently are these Pumpkin Spice Brownie Bites from a few years ago. Thank you Pinterest for reviving an oldie, but goodie! Get yourself a bag of these pumpkin spice kisses and have a brownie bite making night.
Have a fabulous weekend enjoying your families and eating good food. We have plans to clean up the house and go through some closets and drawers. I'm feeling the urge to purge and clean, so I better jump on that before the urge passes.
*BruCrew Life received a Hamilton Beach Sandwich Maker to review. No other compensation was provided. All opinions and thoughts are 100% my own.