Looking for an easy, but fancy looking breakfast treat for those Mother's Day brunches coming up?  This Blackberry Lime Cheesecake Danish will wow everyone who tastes it.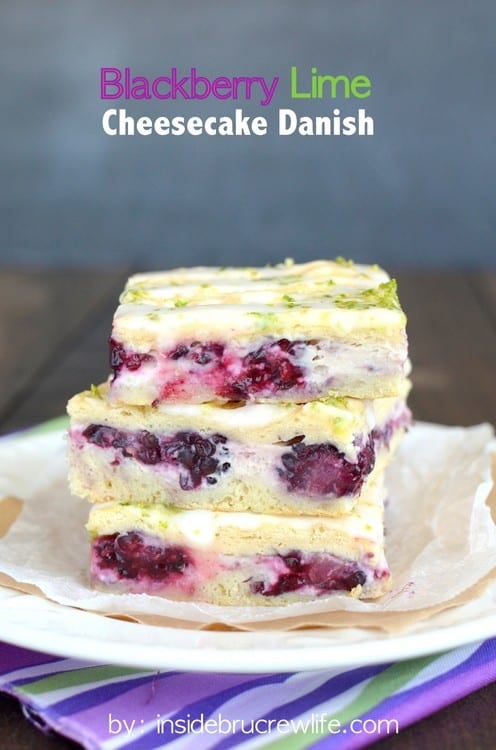 Right now I am totally all about the fruit.  I have been buying strawberries, blueberries, apples, and oranges every time I am at the grocery store.  Lately it seems like I have been running to the store last minute just about every day.  One of those trips, I saw a box of blackberries that I had to have.  Never mind that I am seriously not fond of blackberries or raspberries…I think it's the seeds that I can't deal with.
The box of blackberries were coming home with me anyway.  As I rounded the corner in the produce section, it hit me.
Lime!!
No, not a real lime, silly.  It was just one of those lightbulb moments!  Lime would make a perfect pairing for those blackberries in my cart.  I backpedaled quickly and grabbed a few limes.     [Read more...]