This easy Strawberry Nutella Braid is an easy breakfast treat. The sweet filling will have the breakfast pastry disappearing in no time at all.
I think we are all ready for Christmas. Just a few little things left to do like wrapping the gifts and putting things in stockings.
Oh, and plan breakfast for Christmas morning. I'm thinking about some Nutella crescent roll braids like this.
Do you like easy breakfast recipes? We do too. Easy recipes are perfect for a day when you want to spend it relaxing in your jammies with your kiddos.
This is such a simple breakfast pastry that even the kids can help make one. Our daughter loves that we braid this just like we braid her hair.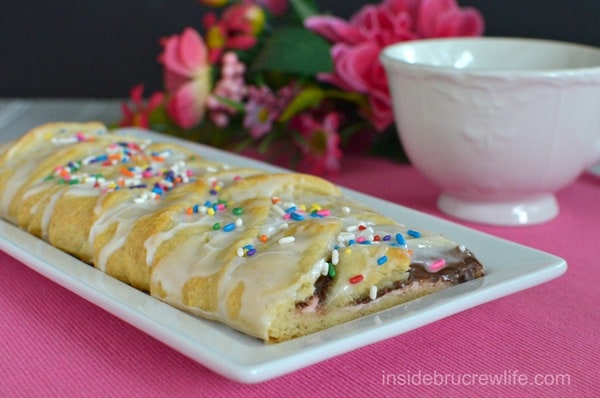 Nutella Strawberry Braid
I love that this Nutella Strawberry Braid can be made and eaten in under 30 minutes. Just make sure to let it cool slightly before digging in because hot Nutella isn't your friend, no matter how much you think it is.
First unroll the dough, press the seams and cut the sides. Then spread with the filling, and fold over the strips. Don't let all those steps scare you away from trying this recipe. It sounds complicated, but it really isn't.
For this one I had a jar of Nutella just begging to be made into breakfast again. Add in a flavored cream cheese and you have a simple 3 ingredient breakfast the whole family will enjoy.
No flavored cream cheese? You could stir a little bit of jelly into plain cream cheese for a fun twist.
Ok, now I'm thinking a peanut butter and jelly one sounds pretty good...or a peanut butter and honey cream cheese??? So many different ways to enjoy this easy crescent braid.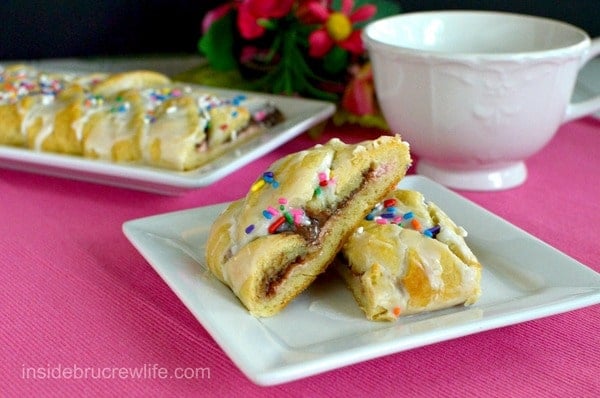 One of the best things about these braids is that they are great the next day too. There are so many days that I make a braid up in the afternoon and then refrigerate them for the next morning.
You can eat them cold, or warm a slice for 10 seconds in the microwave. Breakfast is ready in no time at all. Which means you will have more time trying to pry toys out of their packaging on Christmas morning.
Here are a few more breakfast recipes for the holidays: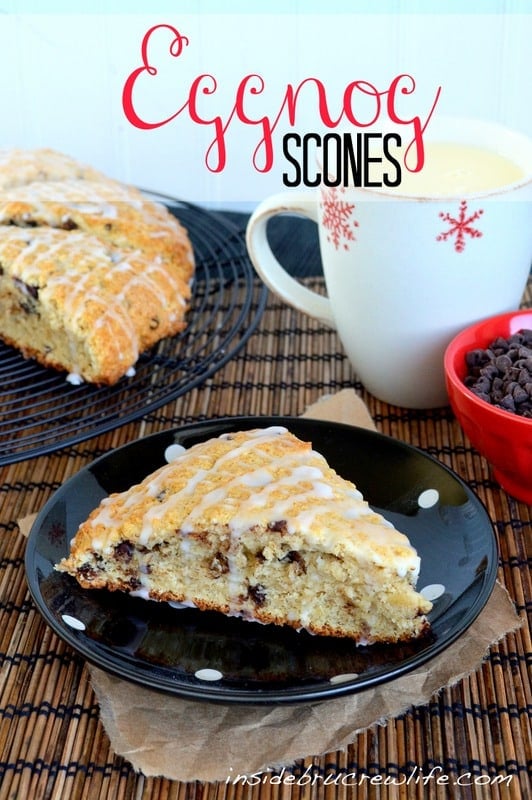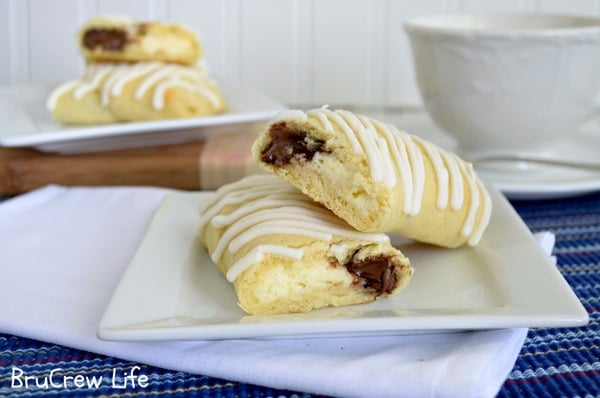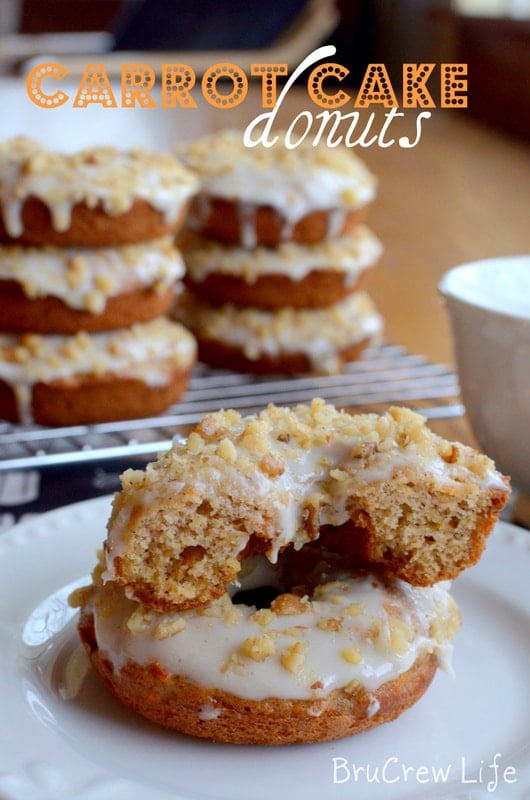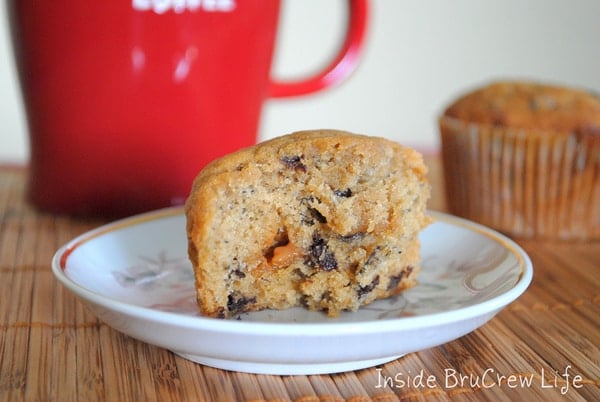 CARAMEL MOCHA CHIP BANANA MUFFINS
Strawberry Nutella Braid recipe: