Looking for a delicious hot breakfast to get you going in the morning? This Blueberry Banana Baked Oatmeal is full of fruit and has a sugar crumble topping. Enjoy it hot or cold.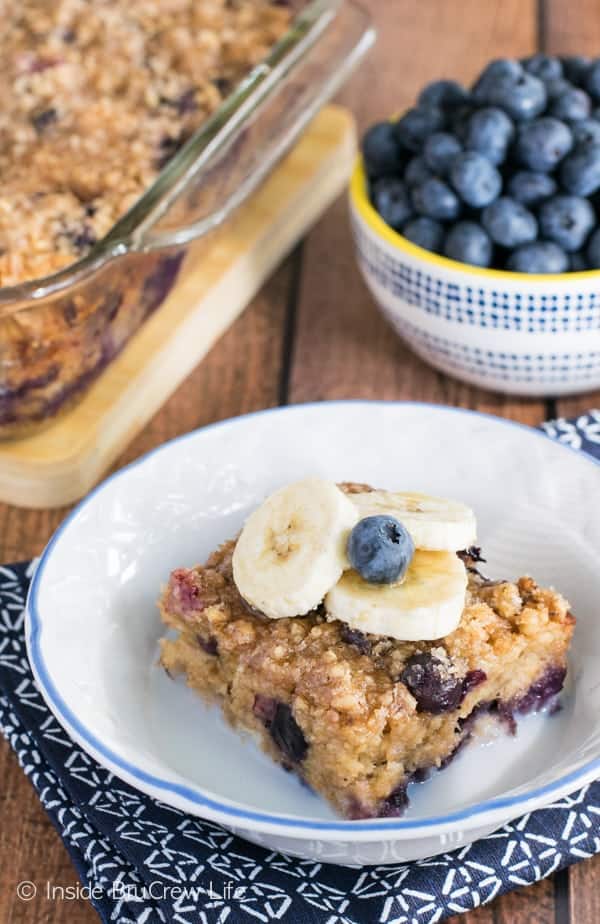 Oatmeal is one of those things that most people are pretty picky with. You either like it or you do not. Lucky for me, my family does like oatmeal sometimes. They will eat it for breakfast from the little packets or baked into things like these caramel apple granola bars.
Breakfast is a pretty important meal, and obviously my favorite kind of meal, since I'm one of the breakfast fanatics around here. Figuring out the best way to eat oatmeal seems like it's something that should come natural to me. But it actually took me a while to figure out how I love it.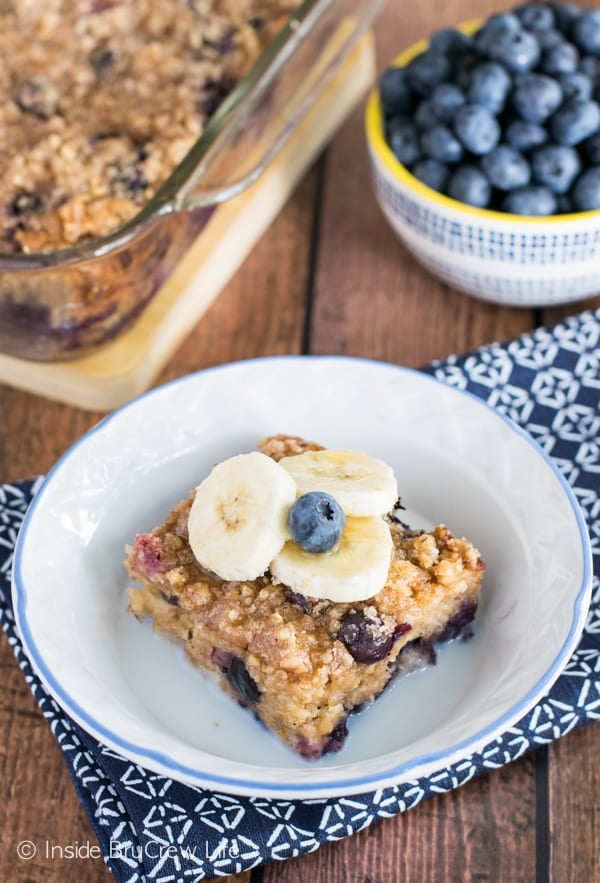 The thing with oatmeal is that everyone has an opinion on how it should be. Some like it runny, some like it thick, some like it plain, while others like it loaded with sugar and fruit. My hand is raised for the oatmeal bowl full of sugar and fruit. Does that surprise you?
A few months ago I made this peanut butter chocolate chip baked oatmeal, and I realized that baked oatmeal is my absolute favorite way to eat a bowl of oatmeal. It has a thicker, heartier substance to it, and it will keep you going for hours. Turns out my family likes it better this way too.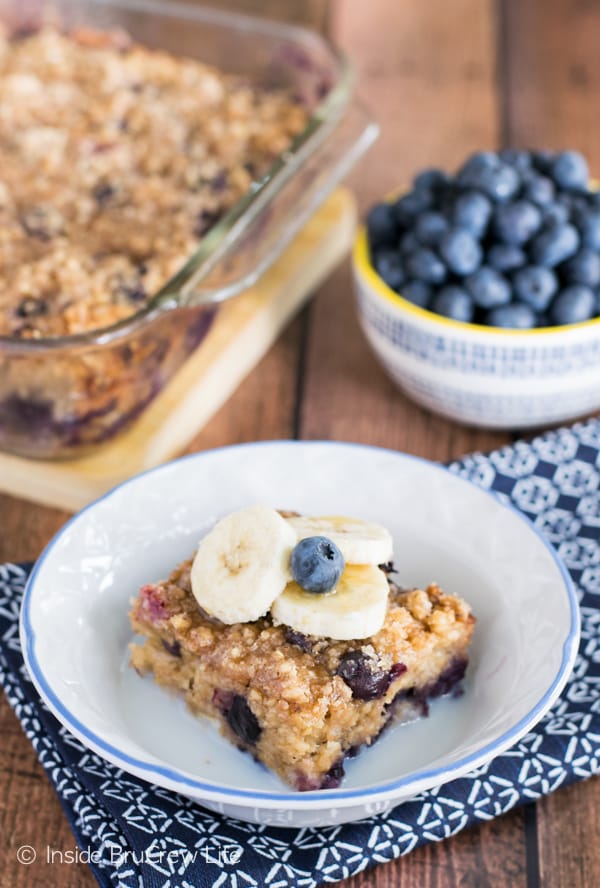 I had a few bananas to use up this week, so I decided to change up the baked oatmeal with some fruit.
This oatmeal has a banana bread flavor to it with pops of juicy berry. I added a sugary nut topping that made the top bake a little bit crunchy and crispy.
A little milk and honey drizzled on top with some fresh banana slices makes this a delicious way to do breakfast. Or enjoy it in the afternoon with a cup of coffee...that's totally your call.