A huge thank you to Lucky Leaf and Walmart for sponsoring this Blueberry Orange Cake. The delicate flavors of blueberry and orange work together to make this cake delicious.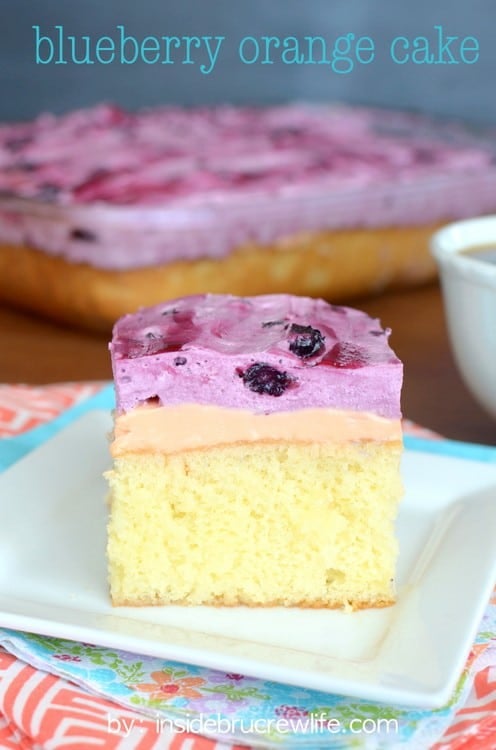 Easter is this weekend and with all the fun and exciting plans we have going on, I wanted to create a delicious and easy cake that could be enjoyed without spending hours in the kitchen.
One of our favorite cakes is the poke cake. A poke cake is a simple cake mix cake that is "poked" while warm and then drizzled with sweetened condensed milk. It gives the cake that sweet and delicious texture. But then I took it to another level by adding Lucky Leaf Blueberry Pie Filling to the topping.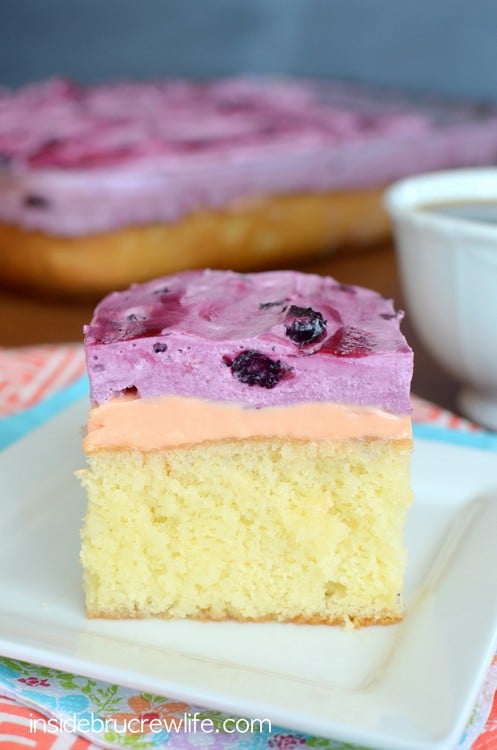 I love using Lucky Leaf pie filling in my baking. It is full of fruit and tastes amazing. One of my favorite things to do with pie filling is to fold it into Cool Whip to create an easy mousse that can be used on cakes or in parfaits. It tastes delicious without spending much time at all.
I had originally decided to add a lemon layer to this cake. But when I was grocery shopping at Walmart, I came across an orange frosting. Right away I knew that I wanted to try it with this blueberry cake. I have a thing for layers in my baking. The orange frosting and the pretty blueberry mousse give the cake a wonderful spring and Easter look.
The blueberry pie filling mousse and the orange frosting complimented each other perfectly. Make sure you save a few spoonfuls of pie filling to swirl on top of the cake. It makes it look so pretty without having to do much work at all. My son could not wait for me to finish taking pictures, so he could eat a large piece. He gave it two thumbs up with a huge smile.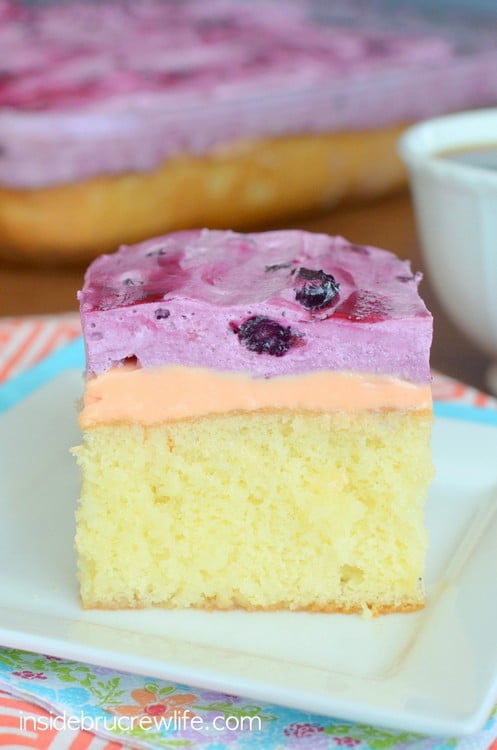 Have fun baking this week!
Here are a few more recipes that we love using pie filling in: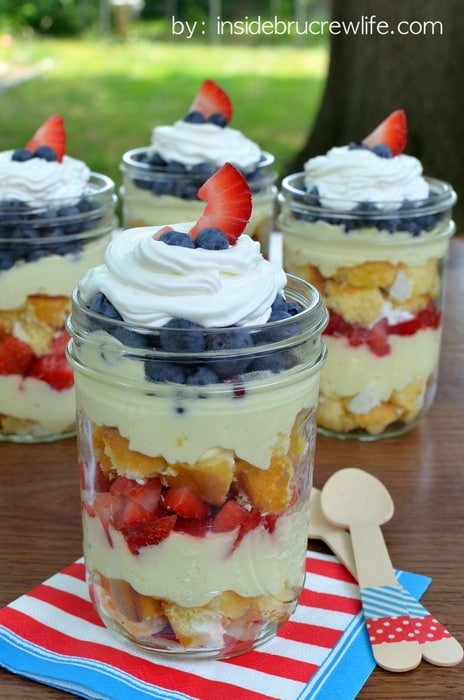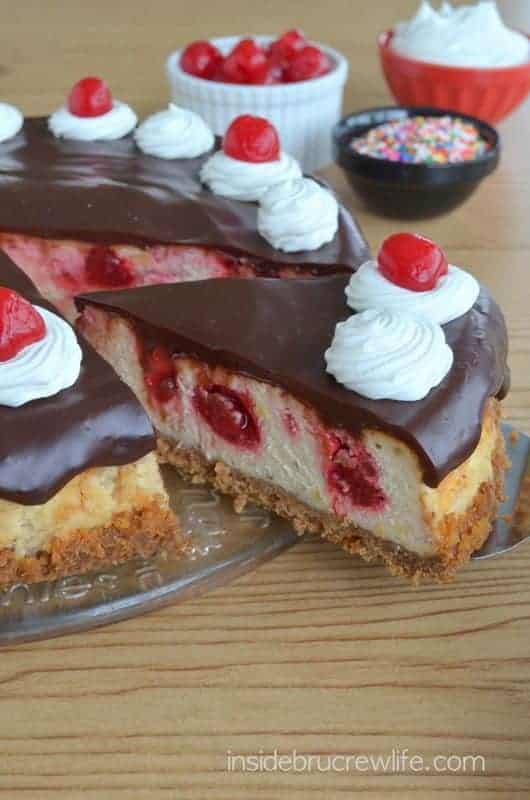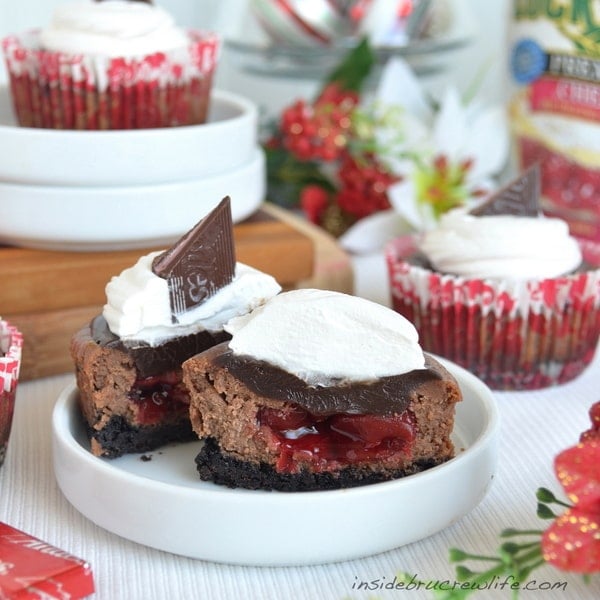 *Inside BruCrew Life was compensated for creating a recipe and blog post for Lucky Leaf. All opinions expressed in this post are 100% my own.