The hidden cherry center in these Cherry Chocolate Cheesecakes will make everyone smile when they bite into these sweet little chocolate treats.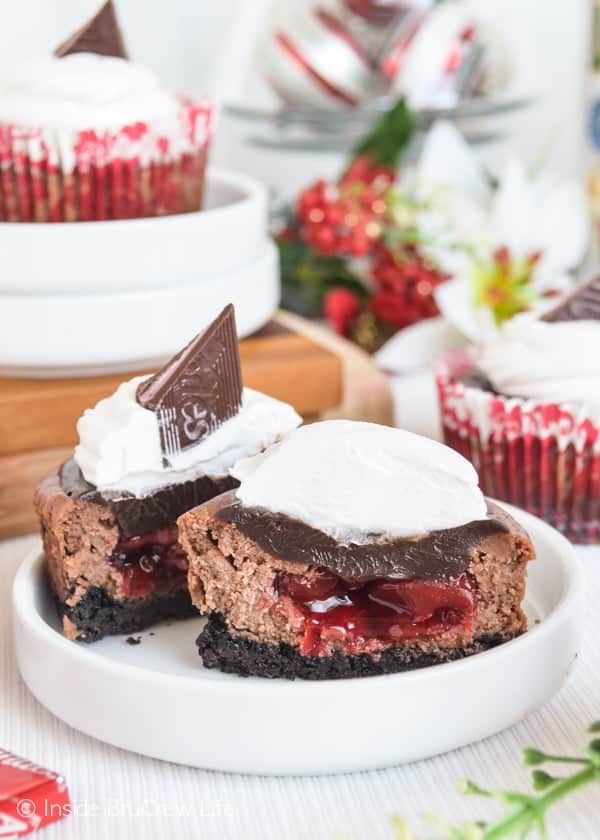 Hey, there cheesecake fans. Yeah, I'm talking to you. These Cherry Jubilee Chocolate Cheesecakes are going to blow your cheesecake lovin' minds.
You totally need to try these cherry filled cheesecake cupcakes sometime this holiday season.
I love how plain and chocolatey they look, but then one bite and you realize there is so much more to them!!!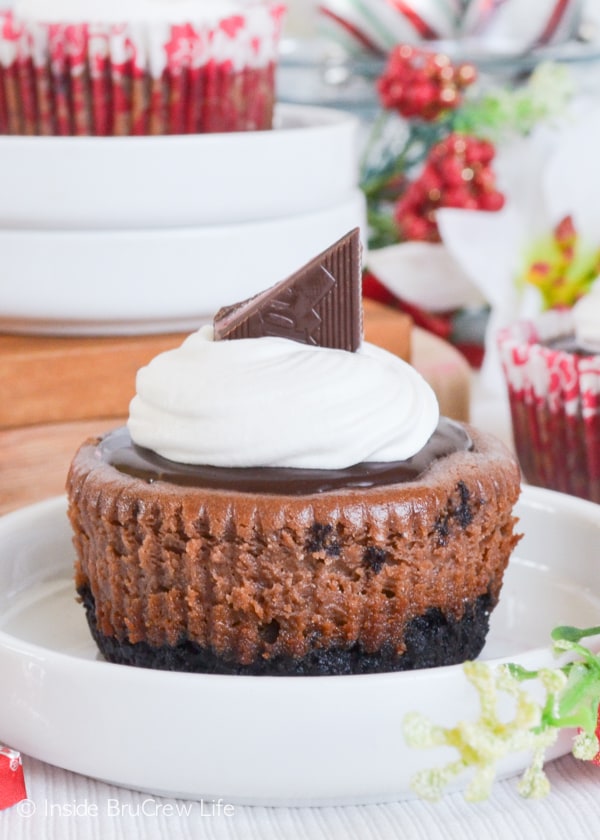 A few weeks ago I had a few extra cans of pie filling that needed to be used. I kept thinking about what kind of pie I wanted to share with you. Each day I would suggest something different to my husband.
He finally stopped me and told me to just make cheesecake. He's right you know. The only time we use pie filling is usually when we are making cheesecake or Raspberry Chocolate Chip Cheesecake Rolls.
The day he suggest this, my brain went crazy with all sorts of ideas. But I finally decided that since Christmas is so close, we needed to stick with something that said, "Hello, holidays" like these Cherry Cheesecake Brownies.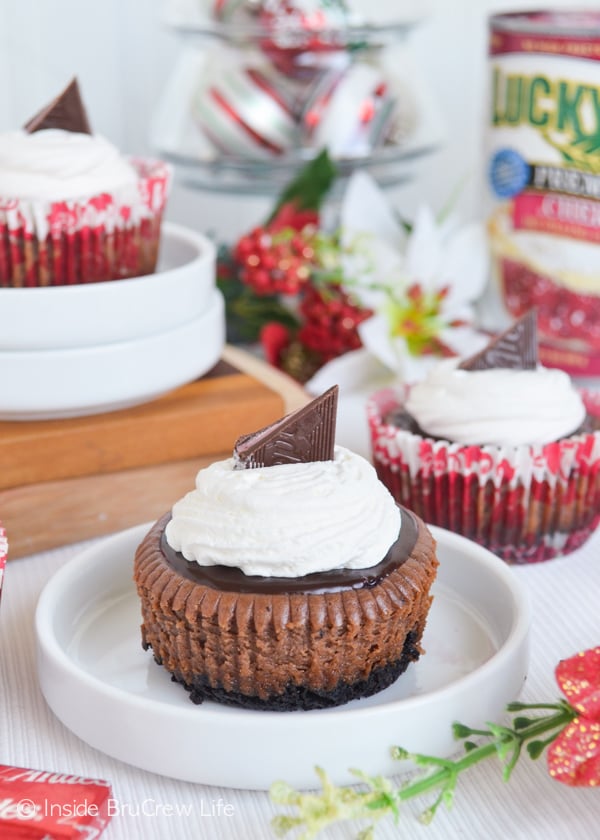 One of the things that I love about Christmas are those boxes of chocolate covered cherries that you can only buy this time of year. I know some people don't really like them, but I actually love those cheap little candies.
Those little chocolates inspired me to make these cute and delicious chocolate covered cherry cheesecakes.
How to make Cherry Jubilee Chocolate Cheesecakes
Crush the Oreo cookies and mix them with melted butter. Spoon the mixture evenly into the bottom of 20 cupcake liners and press down firmly.
Beat softened cream cheese and sugar until creamy. Add the eggs, yogurt, flour, and vanilla and mix.
Melt the chocolate and let it cool slightly before adding it to the cheesecake mixture.
Add the eggs and beat until just mixed in.
Spoon the batter evenly into the cupcake liners.
Place a small spoonful of cherry pie filling in each one and swirl gently. Bake and cool.
Top the cooled cheesecake with chocolate ganache and let set.
Top the chocolate cherry cheesecakes with Cool Whip and a cherry candy right before serving. The hidden cherry center is always a fun thing for your taste testers to find.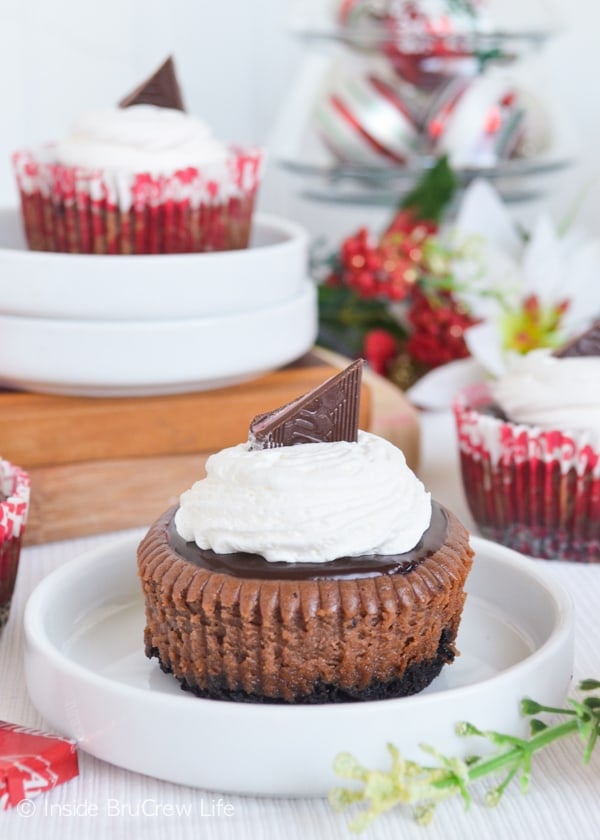 More easy cheesecake recipe that you may like
CLICK HERE TO PIN THIS RECIPE FOR LATER!
*The post for Cherry Jubilee Chocolate Cheesecakes was first published on November 11, 2012. The photos and post were updated, and it was republished on December 14, 2019.