This Blueberry Snack Cake is a wonderful breakfast (or snack) when paired with a cup of coffee or milk.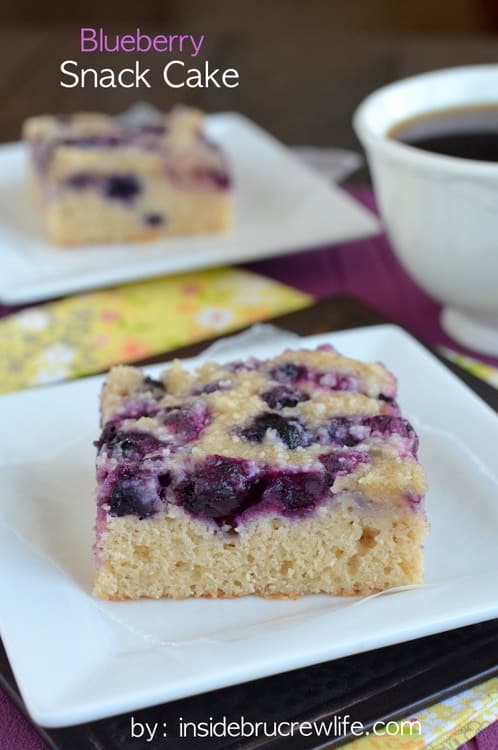 I have a goal for the new year. Now I am calling this a goal and not a resolution because it is something I would like to do, but I don't know that it will really happen very often.
Whenever I make a breakfast for my family, I always make it the day before. Mornings and I are not best friends. Baking in the early morning hours is not a good idea when your body is still mostly asleep. I'm sure I would burn things and cut my fingers all the way off if I tried.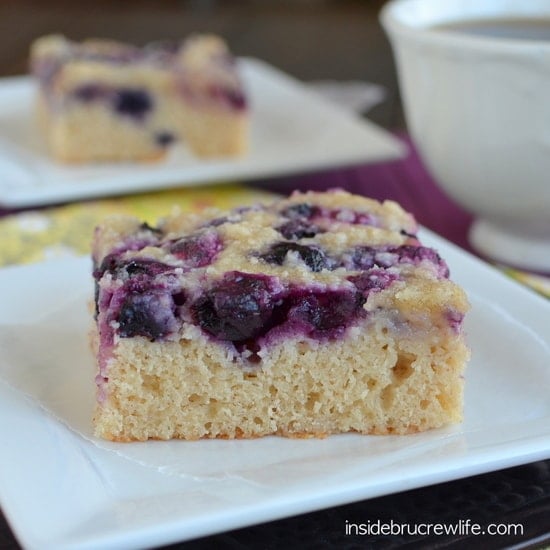 My kids are not big cereal eaters...unless it is for a bedtime snack or dinner. So, I love to make different breakfast baked goods for them to have in the morning. The thing is that I have to make them the day before, so they can have them in the morning.
The other Saturday morning I had an urge to actually bake a breakfast cake in the morning. Ok, so it was like 11 am...so technically it wasn't morning, but I call anything before noon morning. So, we had this cake for brunch. My oldest son absolutely loved this cake. He might have eaten the entire rest of the cake in less than a day. Grant it, he is a growing teenager. But he did ask me to bake another one as soon as he ate the last piece.
It is such an easy breakfast cake to put together. So my goal is to make a hot breakfast at least once a week for my family...ok, let's be realistic it might be more like once a month.
Baby steps 🙂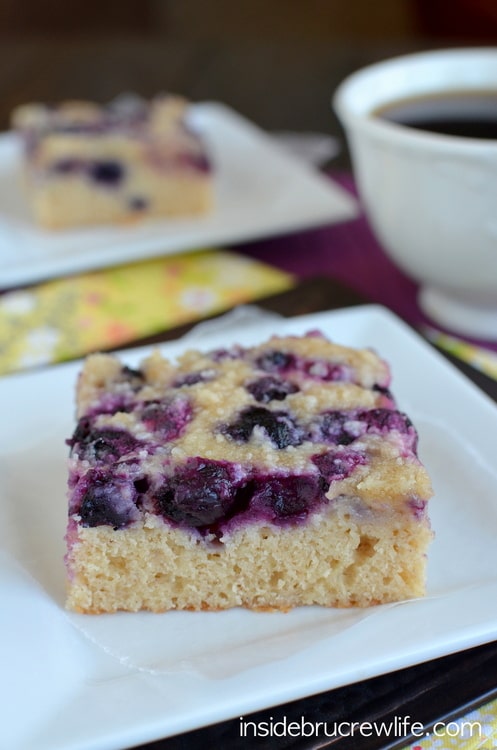 Make sure you don't miss any of the crazy baking
by following the BruCrew here:
FACEBOOK | PINTEREST | GOOGLE+ | TWITTER | INSTAGRAM | BLOGLOVIN
Other blueberry recipes that we love: