These Lemon Blueberry Cupcakes are a refreshing and fruity cupcake to celebrate any holiday with.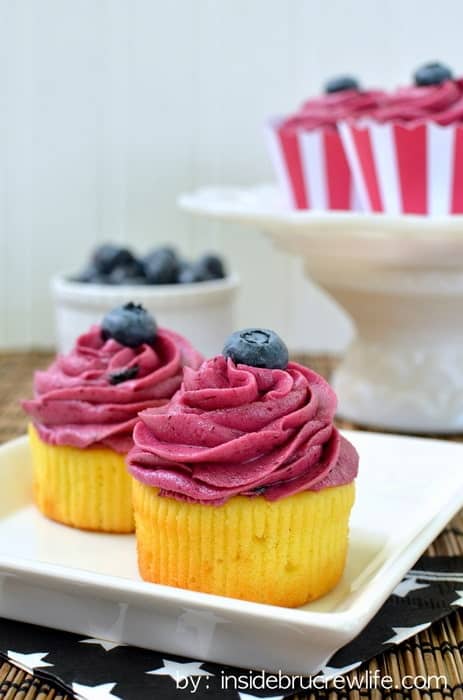 I had so much fun creating these Cherry Lime Cupcakes for the last fun blog hop, that I was all in when I was contacted to join in another fun cupcake hop with a giveaway. Make sure you scroll down and check out all of the fabulous bloggers in this Sprinkles will Fly, a Patriotic cupcake event...I know you will be just as impressed at all their cupcakes.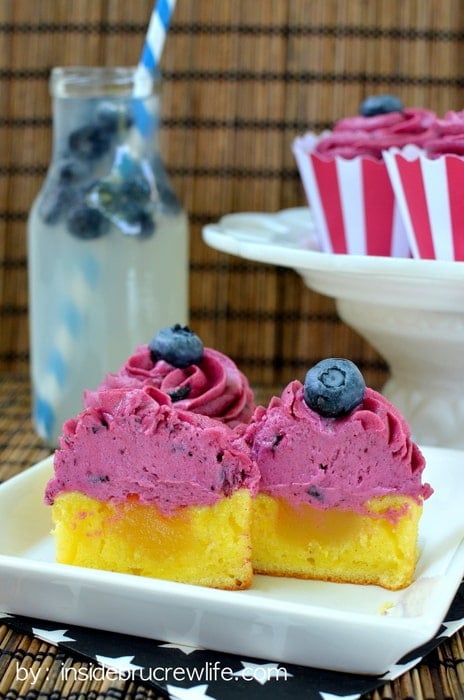 This cupcake party shows you just how pretty your cupcake creations can look with the right wrapper. So many different cupcake ideas came to mind like these Strawberry Cheesecake Cupcakes or these Firecracker Cupcakes, but for some reason I am all about the fruit this week.
So I decided on a lemon cupcake with a lemon curd filling and a bright blueberry butter cream frosting. I did go simple on you today...box cake mix and a jar of lemon curd from the grocery store. Gotta love the easy factor, right? But the star of this cupcake is the blueberry frosting.
By heating the blueberries with a little bit of water, I was able to create a very simple blueberry "jelly" that I added to butter cream frosting. It made such a pretty frosting color, that I didn't set up too much of a display for these cupcakes. I used white dishes that I found in my cupboards and some dark blue star napkins from Michaels to show off the cupcakes.
Stay up to date on the BruCrew baking:
FACEBOOK | PINTEREST | TWITTER | INSTAGRAM | BLOGLOVIN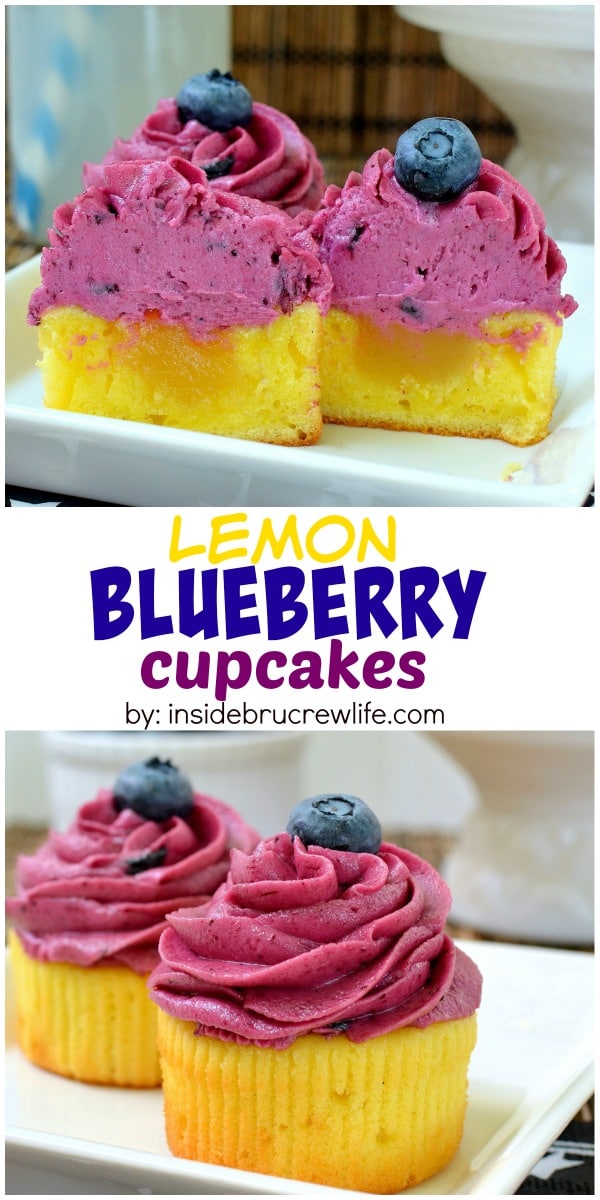 Other fun lemon desserts that are great for summer parties: