Hey, guys. Yes, I know it has been a while since I have done a Top Ten post. I always have great intentions to do this every month, but life happens. And I am totally ok with that. So, if I am hit or miss with these fun posts, just know that I am enjoying life with my family. Top Ten will just have to be one of those posts that happen when I can. So, this week I had a little bit of extra time, so I put together some fun things to share with you.
1. My claim to fame this month was being featured in Woman's World magazine. Nothing like opening the first page and seeing yourself and your recipe staring right back at you. It was definitely a "jump all over the place with a huge smile" moment.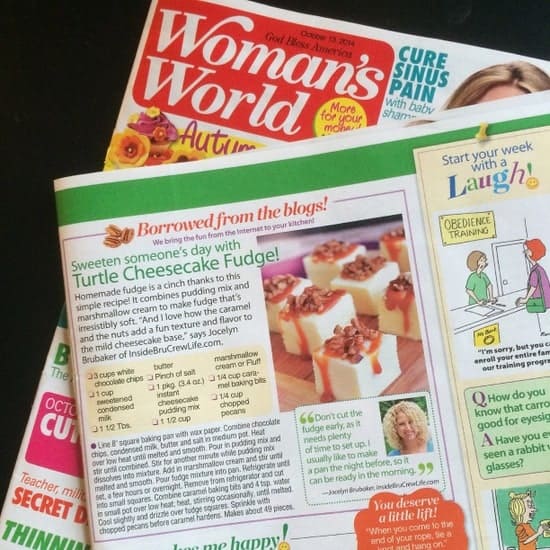 2. We had a pumpkin carving contest with some friends last weekend. Some of the rules were no patterns during carving time, 30 minute time, any tools, and letting Instagram decide the winner.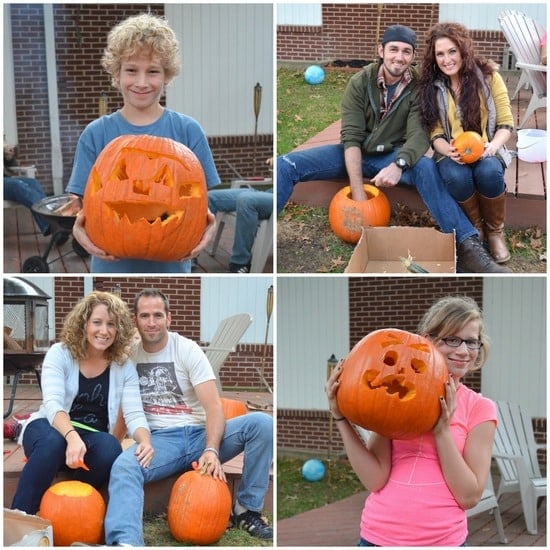 Here were our final finished pumpkins. Thank goodness I know my Instagram peeps better than everyone else. LOL! Thank you to all of you who voted for #2. "Owl" always love you!!!! 🙂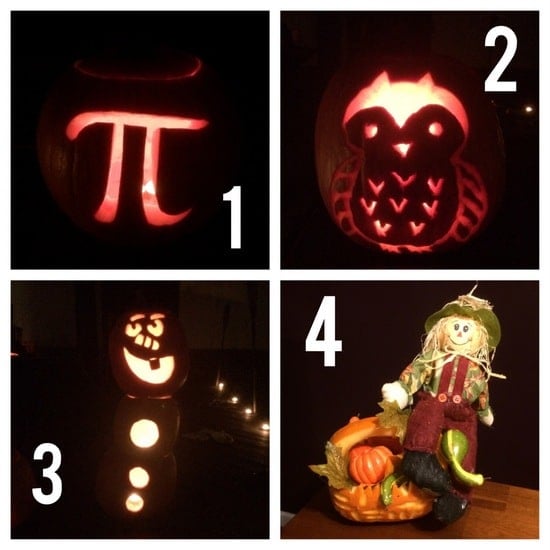 3. Have you seen this Dr. Pepper licorice? I am seriously regretting buying only one bag. It's so good. I found it at JoAnn Fabrics if you are wondering. If you see it anywhere else, let me know! I'm on the hunt for more.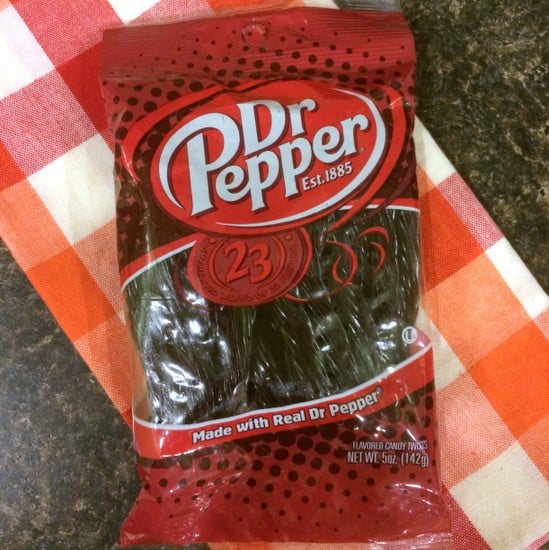 4. I used to decorate cakes all the time, but haven't done much of that in the last few years. Desserts and blogging are so much more fun than stressful cakes that take hours...if you were wondering. But I make exceptions every once in a while. My sister and her family were here a few weeks ago, and we celebrated my niece's 2nd birthday. She loves cats, so we did a fun cat party complete with cat ears, chocolate dipped cat Oreo cookies, and this cute kitty cat cake. I think she loved it all!!!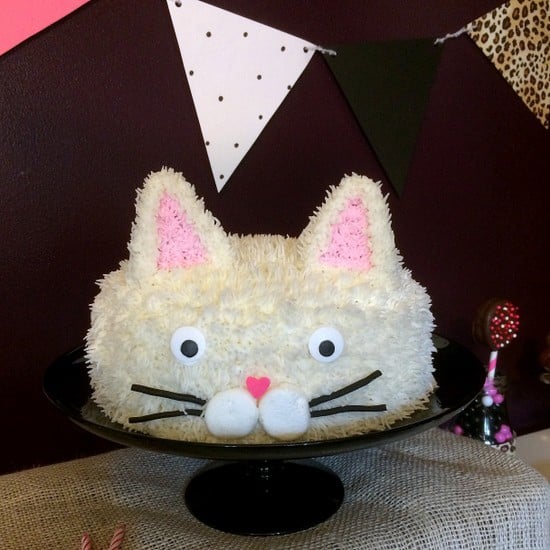 5. Running a dessert blog isn't the best thing for your figure. I like to eat sugar, so I have to make sure I am working out on a very regular basis. So my hubby and I head to the gym bright and early most mornings to get our work out of the day on. It's always crazy things like ball slams, wall balls, push ups, burpees, rowing, kettle bells, pull ups, and sled pushes. As much as I totally hate it, I am seeing some small results. Now if only I could give up the sugar...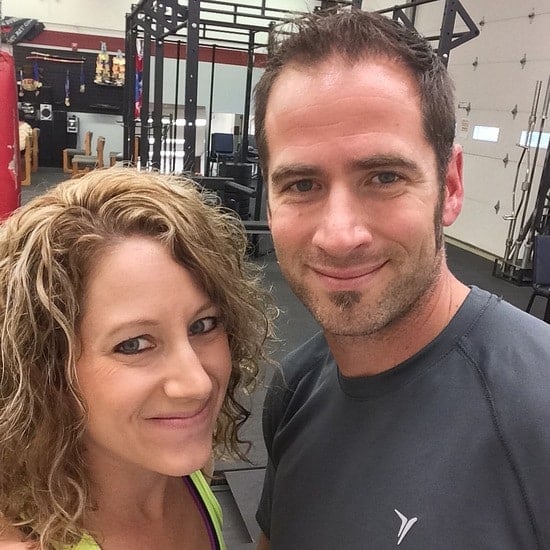 6. How do I have the energy to get it all done and stay focused you wonder? Let me tell you about my friend the Advocare Spark. This product is full of vitamins and amino acids. We take one every morning before working out, and I can definitely tell a huge difference in my work outs. I can feel a bigger energy boost that helps me get through the tough work out.
I also like to drink one in the afternoon when all of a sudden I hit that wall. It gives me a pick me up with out the sugar crash, and I can focus on my work better. My favorite flavor is the Mango Strawberry Spark. The bigger containers last longer, so we have started buying those. But they do have on the go packs that are great for keeping in your purse or bag.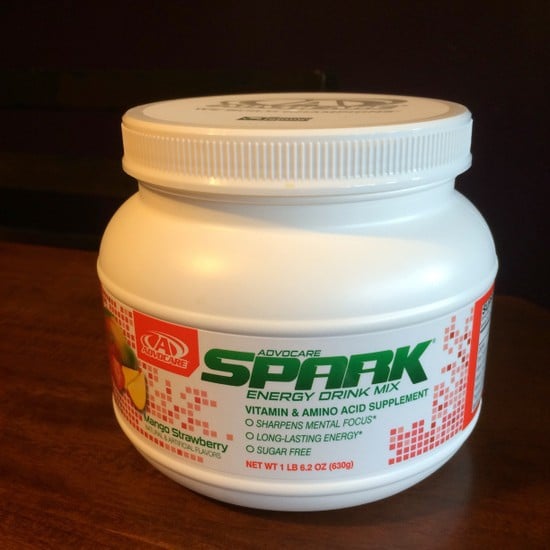 We were pretty excited to see Advocare add a Pumpkin Spice Meal Replacement Shake. I am waiting impatiently for my box to get here. I love the meal replacement shakes so much. I am not a big breakfast eater, but I know that breakfast is the most important meal. These are easy to mix up and taste delicious.
7. Here are a few of my favorite recipes from last month. Yes, I realize that October is halfway over, and I am sharing a picture of my top 4 favorites from September. Just humor me! Next time maybe I'll get my favorites shared at the end of the month...but don't hold your breath.
Salted Caramel Oreo Icebox Cake
S'mores Pumpkin Roll
Pumpkin Chocolate Chip Cookie Pie
Salted Caramel Pumpkin Oatmeal Cake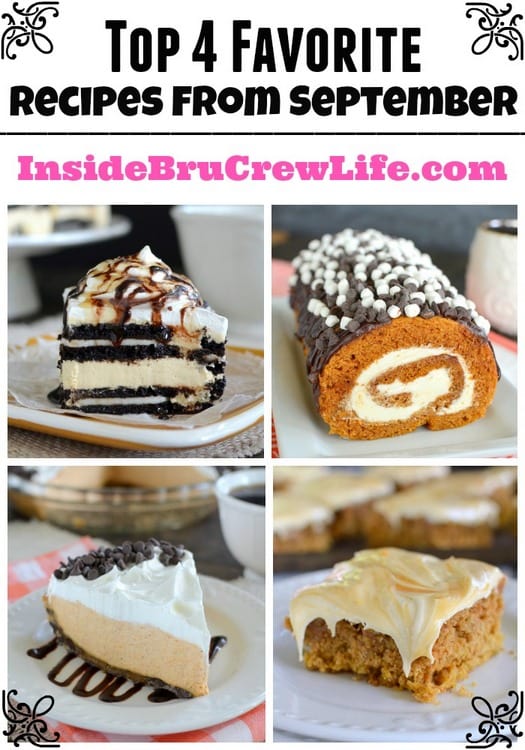 8. I am seriously drooling over this Hot Fudge Pudding Cake from A Family Feast. Talk about a chocolate lovers dream dessert!
9. How pretty and delicious are these No Bake Cake Batter Cheesecake from The Housewife in Training Files. I love how pink and fluffy they look. Plus, sprinkles for the win!
10. I have got to find a very good reason for this Ding Dong Cake from Chocolate, Chocolate, and More. There has to be a reason, or I will eat the entire cake. It looks amazing!!!!
Have a wonderful rest of the weekend. Hopefully you are staying drier than we did. Soccer tournaments in the rain = a soggy, cold family!!! It was a fun game to watch, even if they did lose. Maybe first place will happen next year. Fingers crossed that no one gets sick from standing in the rain.
Now go enjoy your families! And come back next week for some more fabulous recipes 🙂
*This post does contain affiliate links. Thank you for letting us share the products that we love with you.