Are there days you crave cake? Maybe you want brownies? No wait, you really want a big piece of cheesecake. Today you can have all three with these Cake Batter Cheesecake Brownies.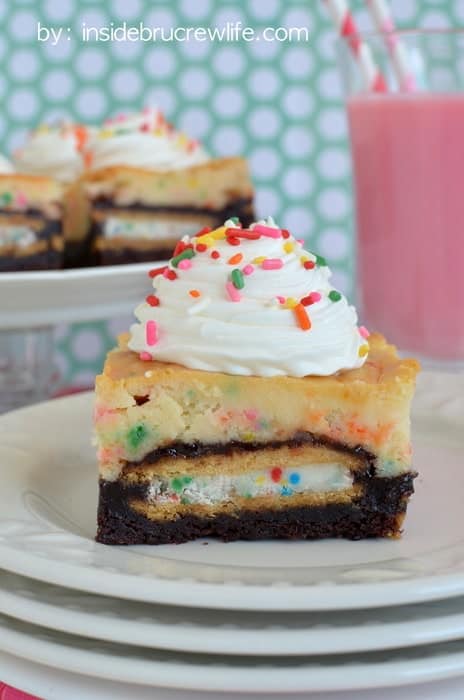 I am having a hard time believing that this week is really May. That means summer is seriously just around the corner. I am so not ready to be seen at the beach or the pool. (Brownie Batter Popcorn anyone?)
The other day I was cleaning my closet and putting away the sweaters in totes for next fall. Behind all the sweaters was a pile of shorts...I just looked at them and then pulled the door closed quickly. I briefly thought about trying some on...you know for motivation. But then I realized I didn't want to be sad the rest of the day.
So, what did I do?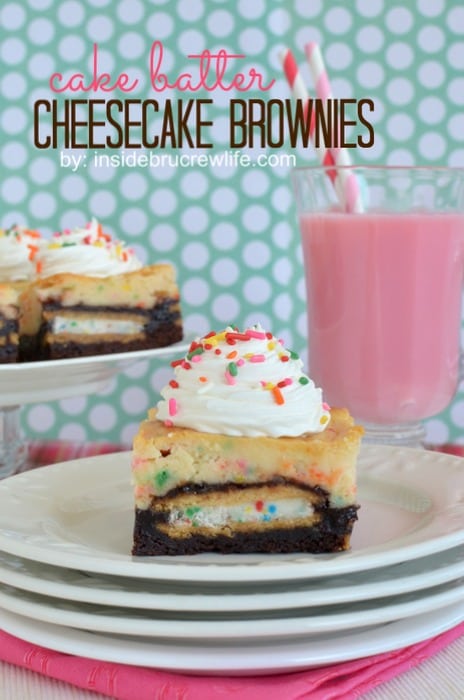 I bakedsome brownies. Oh, but not just any brownies. We had a package of the Party Cake Oreos. Those went into the brownies. Now I could have stopped there and the brownies would have been awesome, but this is me we are talking about 🙂 How long have you been reading my blog? You know what's coming next right? I decided to make a cheesecake layer for the brownies. But not just any cheesecake layer. This one got loaded with some funfetti cake mix. Cake batter flavored things might be my new obsession now.
Now I know what you are thinking. What possesses someone to make such a crazy dessert? It might scare you to know what kind of concoctions I have floating around in my head and on notes. I love layers in my desserts, and I love texture. These brownies have all of that covered. They are fudgey with a light creamy cheesecake, and they have a crunch from the cookie baked into it.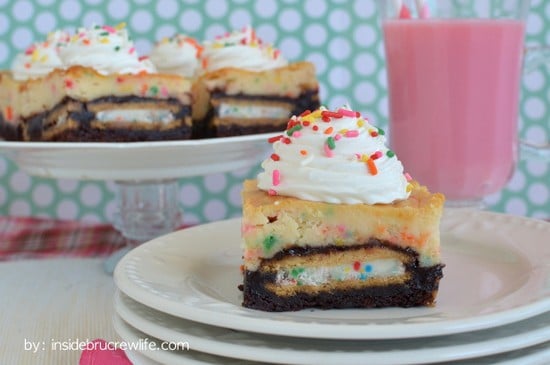 These definitely won't help with that shorts goal I have, but hey, summer is still a month a way. We have plenty of time...
Go ahead and make some dessert to celebrate spring or a birthday or better yet...save the recipe and make it for your mom. This would be the ultimate party cake dessert to say thank you to your mom this coming Mother's Day.
Make sure you don't miss any of the crazy baking
by following the BruCrew here:
FACEBOOK | PINTEREST | GOOGLE+ | TWITTER | INSTAGRAM | BLOGLOVIN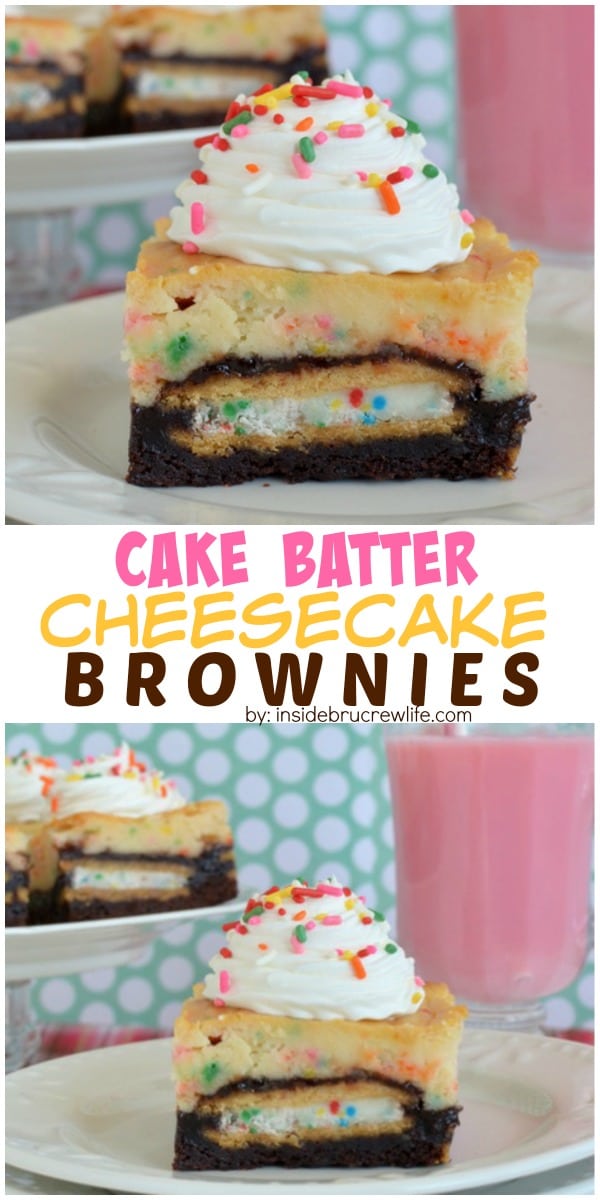 More Cheesecake Bars to help you celebrate: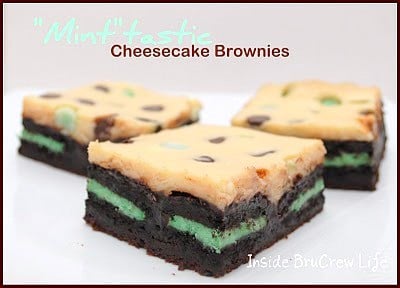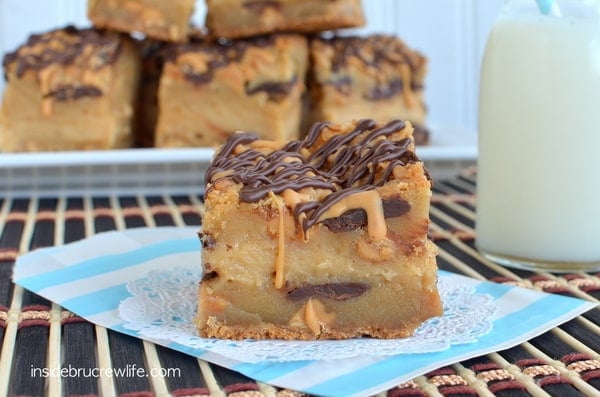 Peanut Butter Cheesecake Cookie Bars