Use the extra candy in your house to make a pan of these Candy Bar Stuffed Rice Krispie Treats. These easy no bake treats get smiles from everyone who finds the hidden center.
There are times when you want a candy bar, and times when you want a rice krispie treat. The struggle is real. What if we combined them into one amazing treat??? Call me crazy, but these are so awesome!!!
Today you can have the candy bar AND the rice krispie treat, and no one will look at you funny for eating 2 treats. These treats are over the top amazing and will definitely make people do a double take when you bring them to your next party.
My mind is going crazy with every candy bar combo possible. In fact, I couldn't stop thinking about them and made these peanut butter cup rice krispie treats and these Oreo stuffed rice krispie treats. Obsessed much?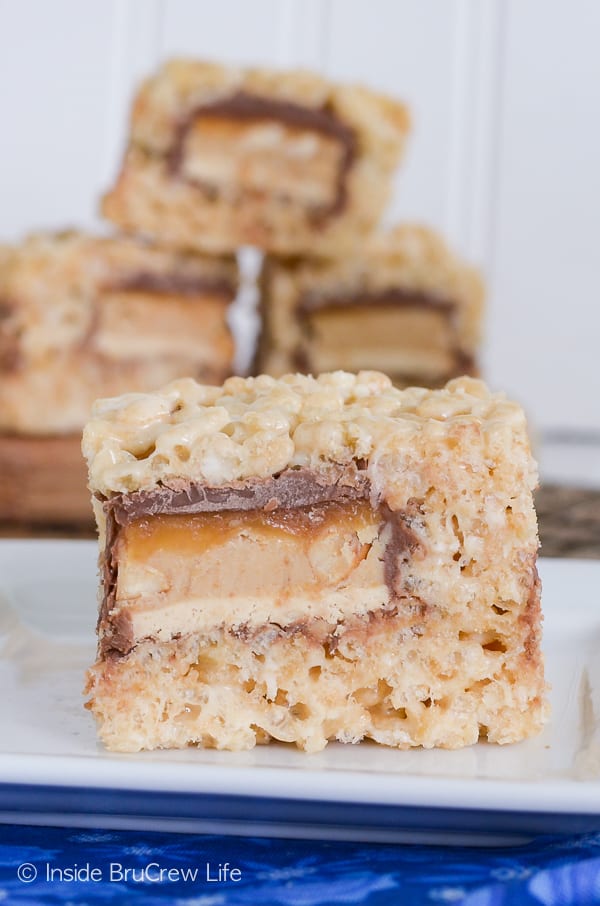 Use your favorite candy bar to make these easy no bake candy bar stuffed rice krispie treats.
For this version I went with mini peanut butter snickers bars because it has quickly become one of my favorite candy bars. In fact, I can't buy bags of them unless they are going right into baking. For some reason I can't resist eating them ALL. They disappear faster than you can say Snickers. Please tell me someone else has this problem.
The best thing about these treats is that you can put them together in no time at all! Seriously, it will take you longer to go to the store to buy the ingredients and unwrap the candy bars.
But it will be totally worth it when you bite into those candy bar stuffed rice krispie treats. I predict you won't be able to stop at just one.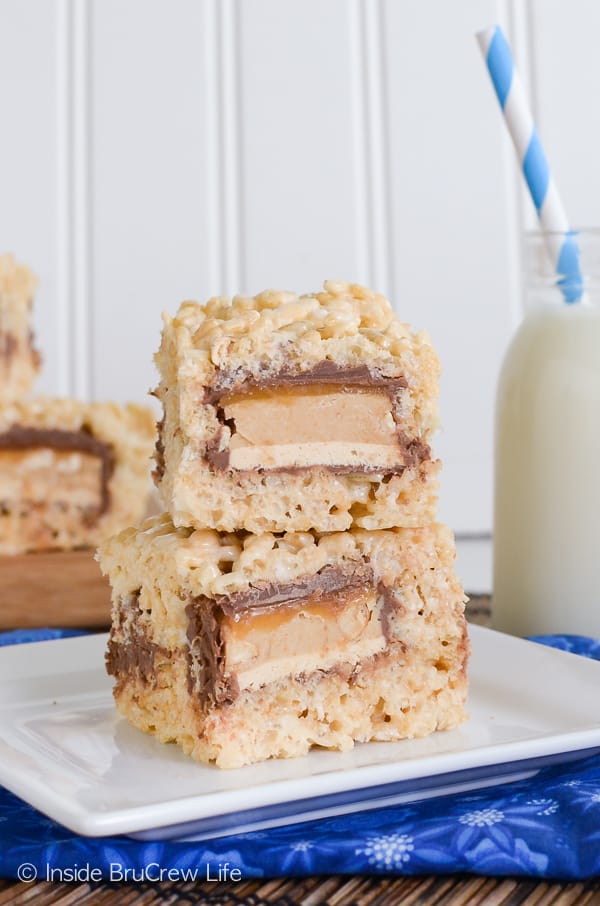 More fun ways to use candy bars in easy no bake treats: