These Oreo Stuffed Rice Krispie Treats will have everyone grabbing for the last treat in the pan. The layer of cookies, sprinkles, and white chocolate are a delicious combo.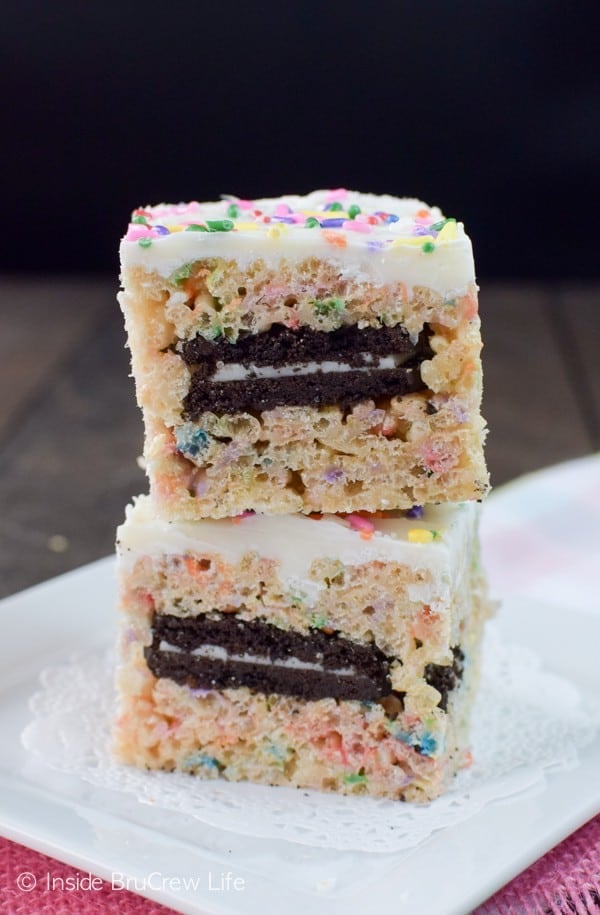 This summer our oldest turned 16 and decided he wanted to get his permit. Let me tell you, 16 years of waiting does not prepare you for that moment when your baby gets behind the wheel.
He has done really well with driving. I always wondered how I would be with our kids and driving. So far, so good. I haven't freaked out...too much anyway.
Last week we decided to drive a few hours away to IKEA. My hubby decided the 2 ½ hour drive on the freeway would be a good experience for our son. Let's just say it was a stressful ride for at least 3 of us in the car.
The younger two were oblivious to the fact that their brother was driving with semi's and crazy drivers. He did a good job, but we were so glad to finally get there alive.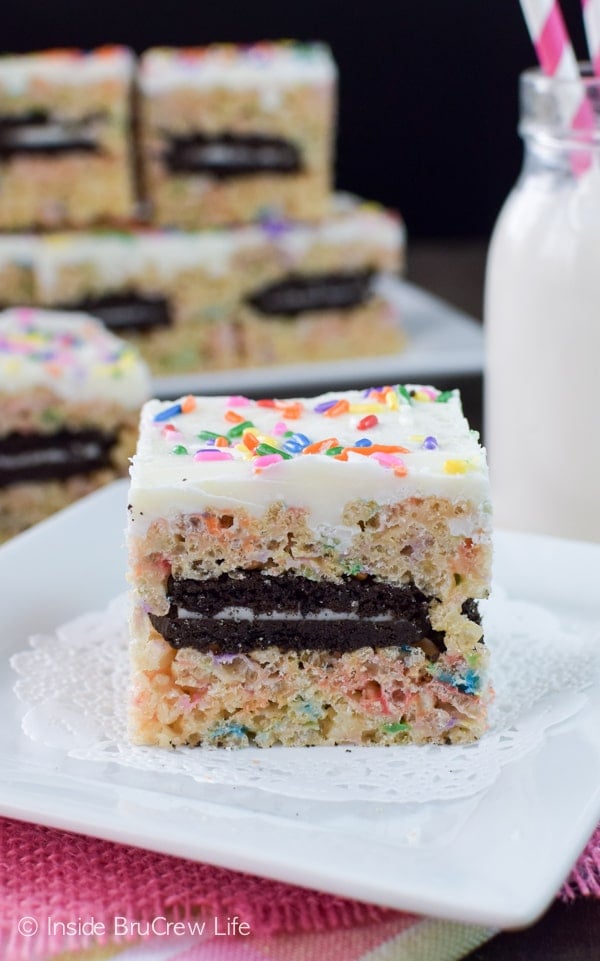 I wonder if my parents felt the same when I was learning to drive. I really don't remember being a bad teen driver, but maybe I just blocked all those memories out.
Haha! I will have to ask my parents what it was like. I'm curious now that I have a teen driver.
Want to know what else I had to block from my memory? Rice krispie treats filled with Oreo cookies and sprinkles, that's what.
Last year I made these Peanut Butter Cup Rice Krispie Treats. Yup, RKT with full sized candies hiding inside. Those didn't last very long in our house.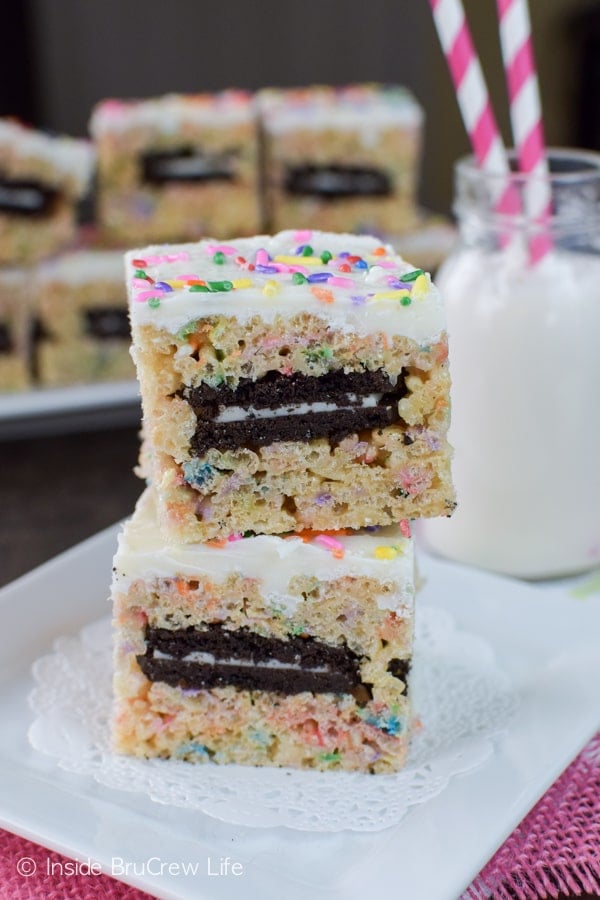 Well, I started thinking about what else could be stuffed into the treats. I mean plain rice krispies are seriously so good, but stuff some candy or cookies inside, and that treat gets taken up a notch.
So, I added some cake mix and sprinkles to the gooey cereal mixture. But I didn't stop there...there was an extra package of Oreo cookies in our cupboard just waiting to be used.
What else could I do? I had to put a layer of cookies in the middle of the cake flavored krispie treats. It was the right thing to do. I mean you would have done it too, right?
How to make Oreo Stuffed Rice Krispie Treats:
Heat the marshmallows and butter in a big pan and stir until melted.
Add the cake mix, sprinkles, and Rice Krispie treats and stir until coated.
Press half the cereal mixture in a greased pan.
Add the Oreo cookies and cover with the rest of the Rice Krispie mixture.
Use a piece of wax paper and press everything down. Let set.
Melt white chocolate and spread over the top. Add more sprinkles and let set.
These fun treats are great for celebrating all of life's victories. Good test grades, sports wins, or a safe drive all count as reasons to make a pan of stuffed rice krispies.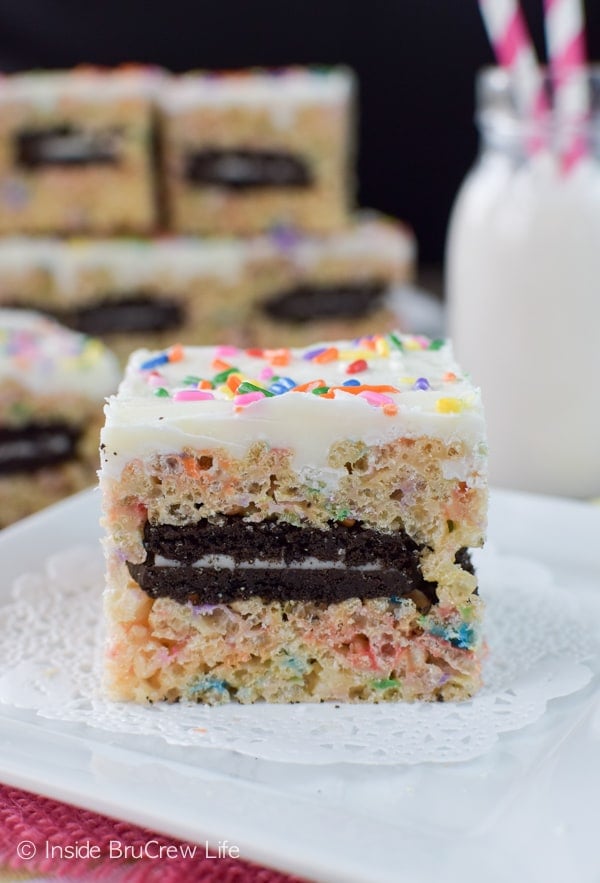 Other fun Rice Krispie treats:
More easy no bake dessert recipes you may like: