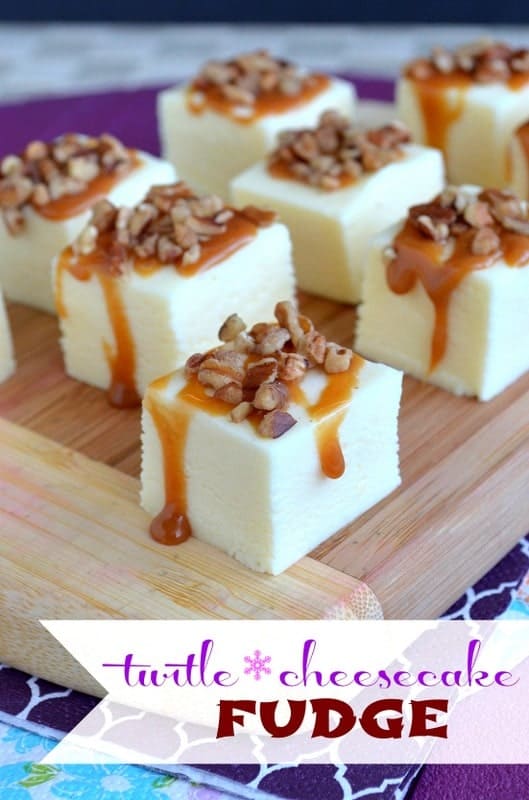 The holidays are ahead of us. That means one thing...I want to eat cookies, fudge, popcorn and cheesecake every single day until Christmas. Who's with me? 🙂
It would seem that I have a huge sugar problem.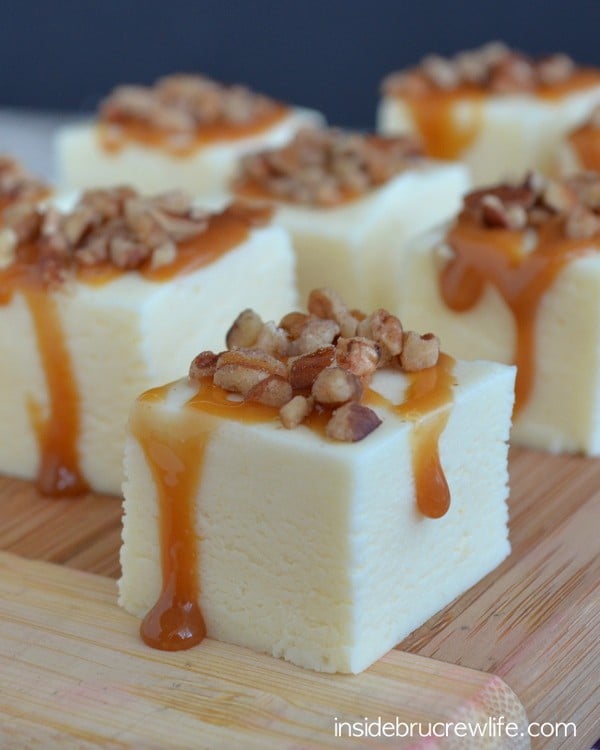 My jeans are starting to realize this addiction and are starting to protest a little bit.
I'm pretty sure sweets for dinner isn't the best idea...especially when it happens on a regular basis. Given the choice of soup or some sweet yummy dessert, I will choose the dessert every.single.time. Don't judge my sweet loving problem. I can't be the only one with this affliction. Please tell me you have been there, done that too 🙂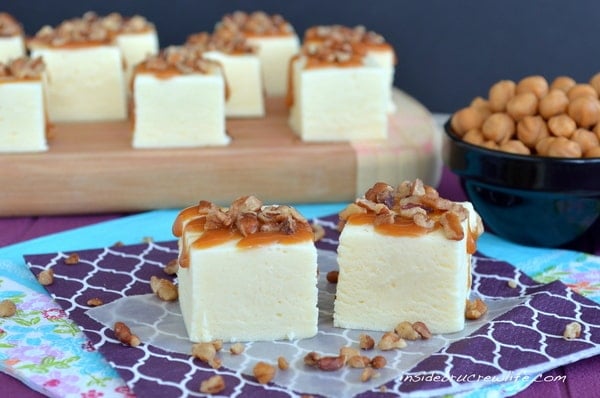 This fudge was one of those ones that was too good for it's own good. I have to sadly admit that I ate my fair share of this one. I decided it was better if I got rid of this as fast as I could. It went with us to Thanksgiving, but even there I couldn't help myself from snagging a piece every time I walked by the dessert table.
This fudge is so perfectly soft. It isn't your traditional hard and heavy fudge. It is actually very soft and light. Sugar laden, yes, but what fudge isn't? The pecans on top help add just a little bit of saltiness to tame the sugar down a bit.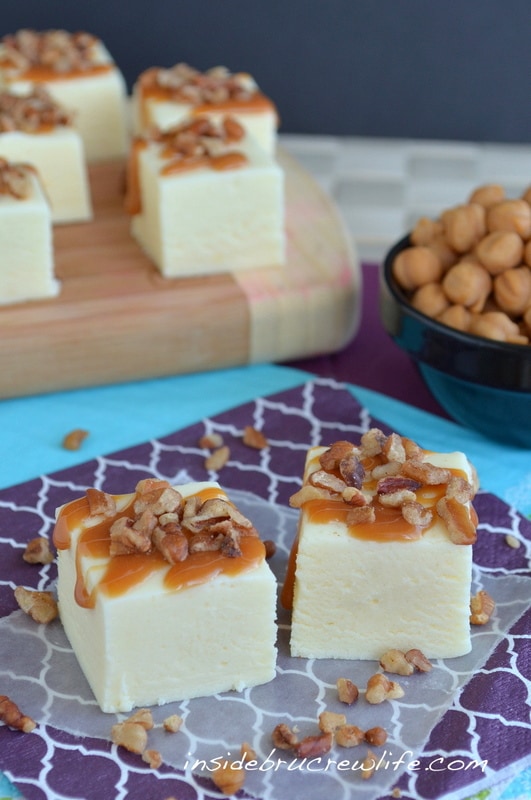 The idea for this fudge came from a little booth we visited at a craft fair earlier this fall. I have a confession...I don't usually buy fudge at places like these. Most times I go in these shops for the free samples and for the fun new ideas. Last year I found this cappuccino fudge at a fair, and I had to come home and make it in my kitchen. I may or may not have snapped some pictures of the fudge booth while I was in there scoping out some new ideas.
Just means I have a few more fudge ideas up my sleeves for you in the coming weeks and months 🙂 It is becoming one of my favorite things to make!!! I blame thank Aimee for making me love fudge with pudding in it!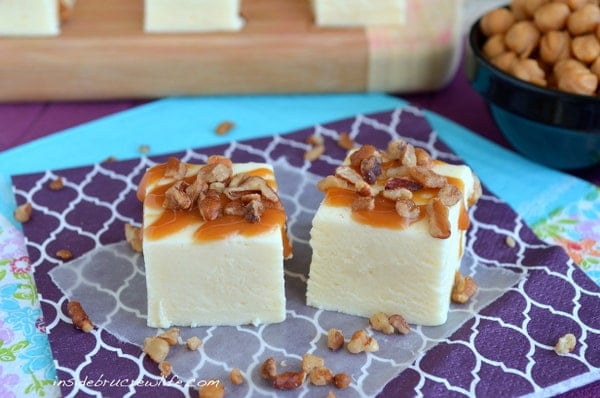 Here are a few more fudge ideas for your Christmas trays this year:
***********************
Mocha Coconut Fudge from How Sweet Eats
Cinnabon Fudge from Shugary Sweets
Cake Batter Fudge from Ashlee Marie
Mocha Mallow Fudge from BruCrew Life
***********************