Candy Corn Snack Mix is so easy to make, and you are going to love the fun flavor combination. Salty peanuts, Reese's Pieces, crunchy pretzels, and candy corn make this sweet and salty snack mix disappear in a hurry.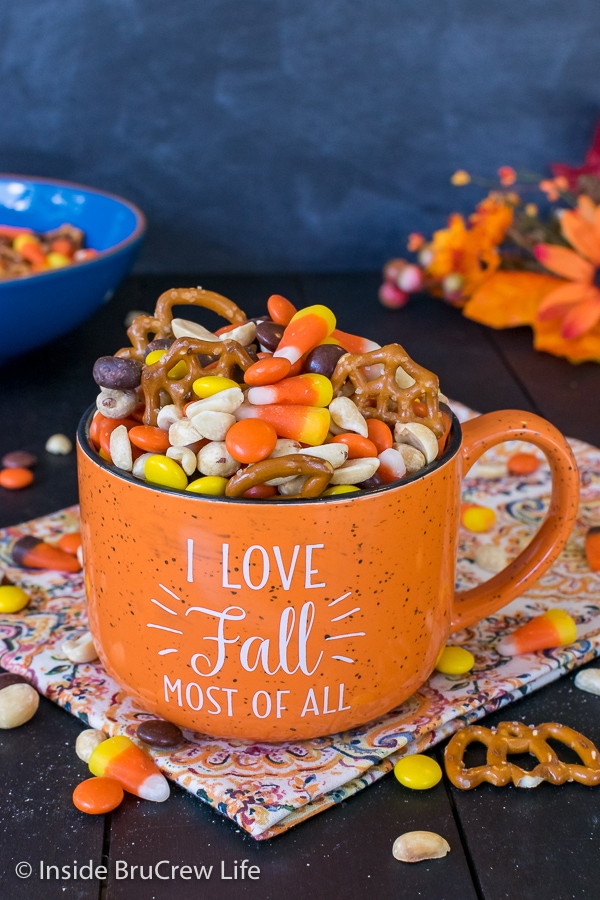 This easy fall snack mix is one of my all time favorites this time of year. Now I am one of those crazy people that actually loves candy corn, and I look forward to it each year. I have found that most people either love it or hate it.
Years and years ago I was introduced to this harvest snack mix by one of our previous pastor's wives. She had a bowl of this sweet mix at one our meetings, and I seriously could not stop munching on it. It's truly addicting.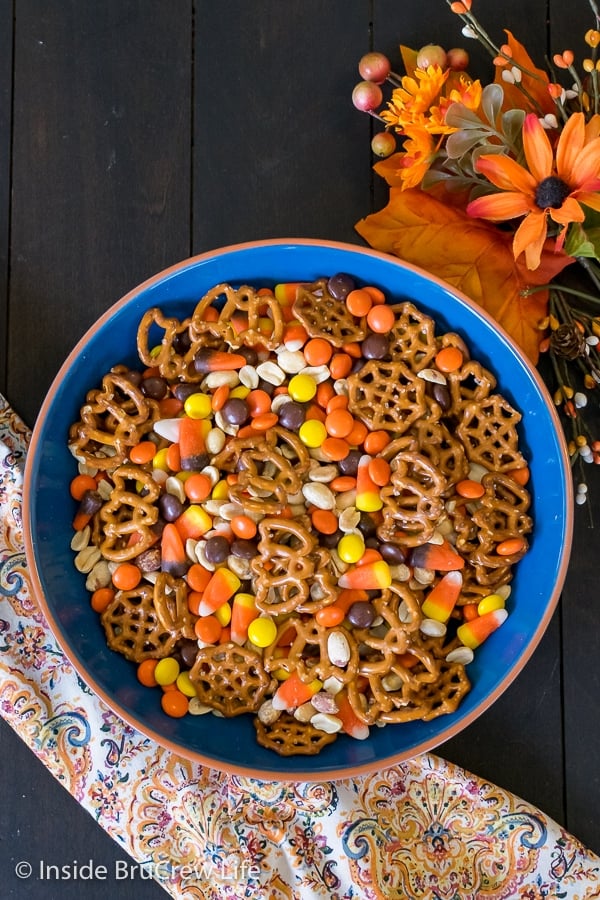 There is something about the combination of salty peanuts and chewy candy corn that reminds me (and so many others) of a payday candy bar. Try it! It's crazy how much it really does taste like it.
Adding Reese's Pieces and pretzels gives the snack mix a fun crunchy flair. This is seriously such an easy recipe that I hesitate to call it a recipe. But it's something I make every year, so I had to share it with you.
There is no trick to this easy Halloween treat. I like to do one cup of each ingredient, but that is just a guideline. You can adjust it to have more of what you like in your mix.
How to make Candy Corn Snack Mix:
Measure out 1 cup of each ingredient.
Mix everything together in a large bowl.
Store in an airtight bag or container.
Some fun ways to serve this Candy Corn Snack Mix is in little black plastic cauldrons. They make cute favors for parties or place settings for dinners. You can also wrap it up in plastic bags with a fun ribbon to give out at Halloween parties.
This fall snack mix is a great one to send in the mail because it keeps and is easy to pack in containers.
Wondering what to do with leftover candy corn?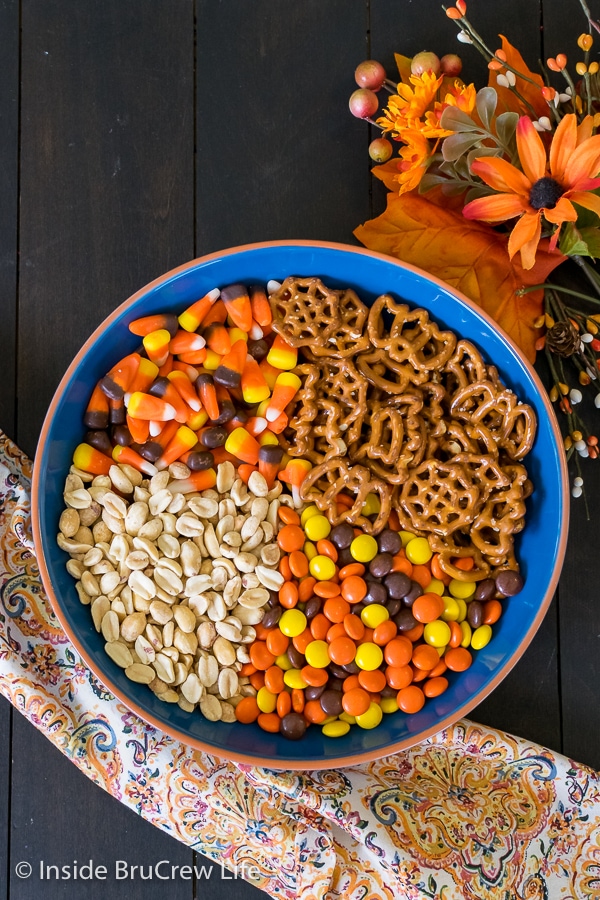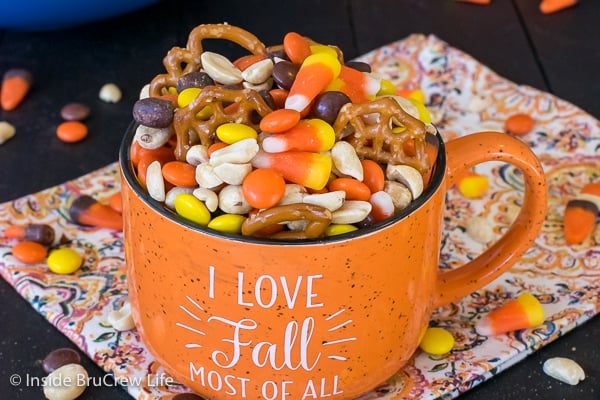 More easy desserts with candy corn: