These Caramel Milky Way Cheesecake Bars almost didn't make it here. But the drizzles of chocolate and caramel convinced me to share.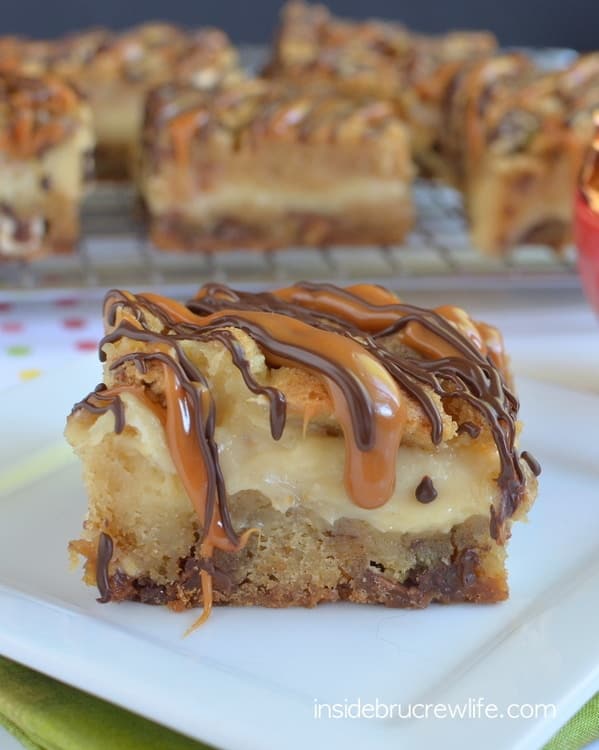 Do you ever have one of those days? Just kind of an off kind of a day where you have no idea what you did all day.
That was my yesterday. I honestly only did about 2 hours of email catching up and surfing, and then I went for a run.
But what happened to the other 3 hours of my childless day because I'm really not sure where it went.
Part of the day was fighting with caramel and cheesecake cookie bars, and trying to take pictures without it looking like a hot mess.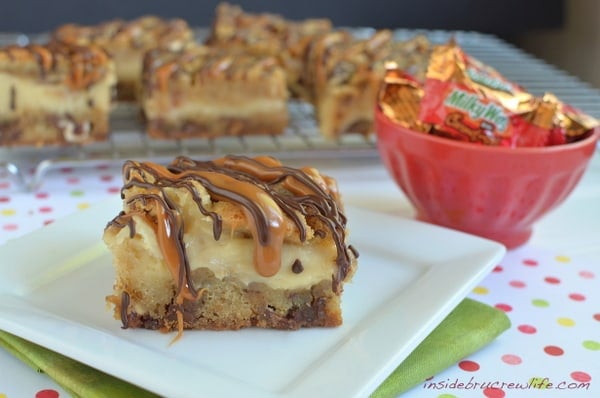 I am a huge procrastinator. I like to think that I work better under pressure. One of these days, that is going to bite me in the butt!
Apple week has been planned for weeks...you would think I would have everything done. Oh no!
On Wednesday, I finally made my last recipe that's due Friday. NO PRESSURE!!!! Only I started it a little late, and it was coming out of the oven when I had to be at the school picking up the kids.
Slight problem! No biggie though. My husband was next door at the church, so I called and asked if he could come home for a bit. I reassured him that all he had to do was remove the pan from the oven.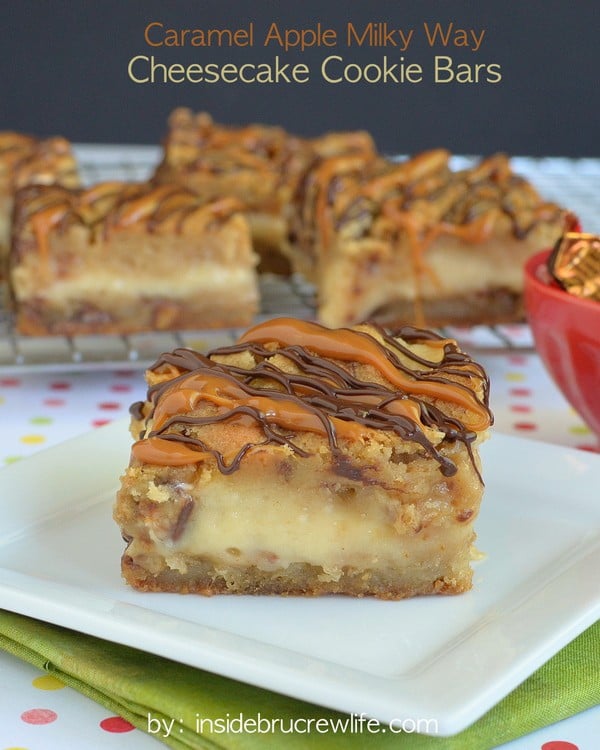 So, then on Thursday all I had to do was cut them into bars and drizzle some happiness.
Oh, and take pictures, edit, write, post, create a hop button. Days like this should seriously cure me from waiting to the last minute because it's always crazy!!!
As I was trying to cut the bars into presentable looking squares, I forgot about the caramel that was melting on the stove.
Fortunately, I caught it before it was ruined because that would not have been good. It just didn't drizzle quite as neatly! Would you like some caramel chunks with your cheesecake?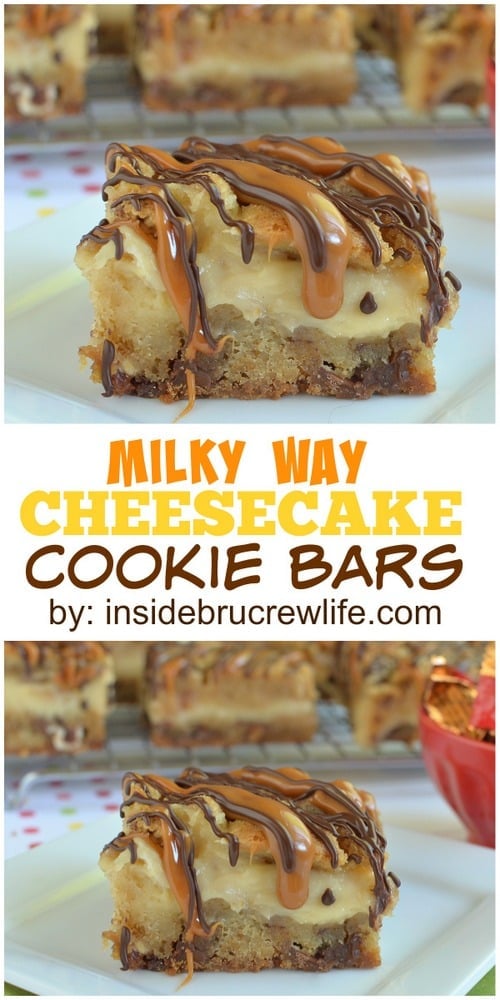 Oh and I don't recommend licking the spoon covered in hot caramel. Just trust me on that one!
The stress in the kitchen was crazy high. I really was worried about this not working out, until...I ate one of the extra side pieces.
These creamy Caramel Milky Way Cheesecake Bars mixed with cookies, candy bars, and caramel will send you to your happy place.