Simple oat bars get a fun twist when you add chocolate frosting and butterscotch chips. These Chocolate Butterscotch Oat Bars are definitely a fun way to jazz up dessert.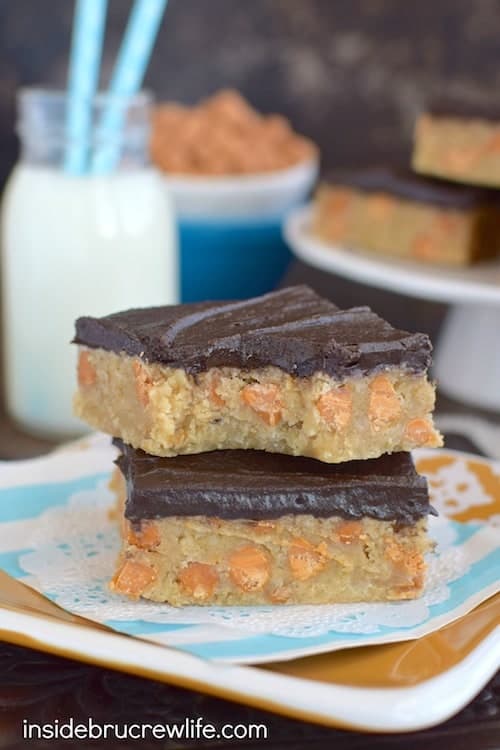 I hope everyone had an absolutely wonderful Happy Mother's Day weekend. I didn't get to spend the day with my mom, but we did talk on the phone. And I spent all day with the 3 wonderful children that God has blessed me with. They made me burgers and pasta salad for dinner, and then we headed out to a soccer game for the youngest little man. After a thrilling victory, we celebrated the last day of half price fraps at Starbucks.
And then because it is the end of the year and projects are due, the rest of the day was spent working on a 5th grade invention. Do you remember doing big projects like these in grade school because I sure don't...and my mom said she doesn't remember me doing things like this either.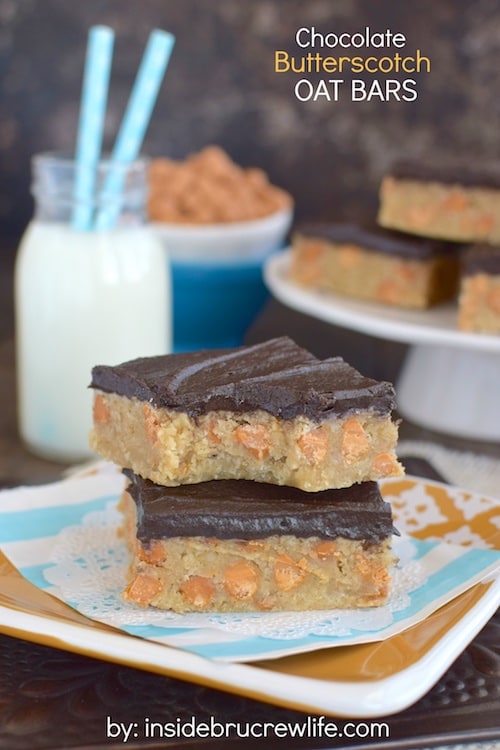 Oh, and we also ran 10 miles through the mud on Saturday. No biggie 🙂
Ha! My husband and I are crazy. Crazy Tough Mudders that is!!! Yeah, baby! We came, we saw, we ran our way through 10 miles of crazy thick mud in 50 degree weather. It was insane, cold, and super fun.
Yes, you read that right. Fun! I know...how can belly crawling through mud and doing crazy obstacles be fun? I guess you just have to be there to know the feeling. I've got some fun pictures to share later. Not as many as I had hoped, but when you are crawling under barbed wire and through pipes you kind of forget about the camera part of it.
Ok, so maybe you would rather just eat oatmeal bars and swipe the chocolate frosting on your face...it's kind of the same feeling. And it smells so much better.
Butterscotch is one of those flavors that I absolutely love, but I do not use that often. Then I make something and wonder why I have waited so long to use it. These Oatmeal S'mores Bars were easy to change up with just a few ingredient switches.
The chocolate frosting is optional, but really why wouldn't you put it on. Chocolate just calls out to me, but I understand if you can't have it or just don't want to do it. But seriously please do...frosting just makes these bars 10 times better. Perfect treat to celebrate any kind of life victory with...even if it is doing something crazy like a mud run.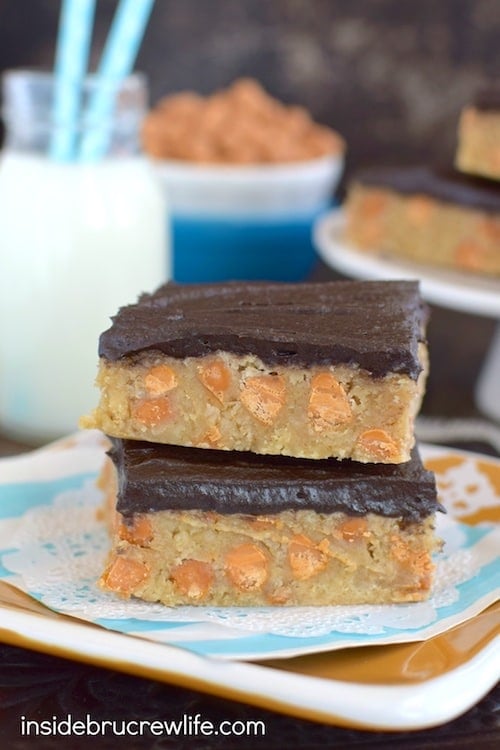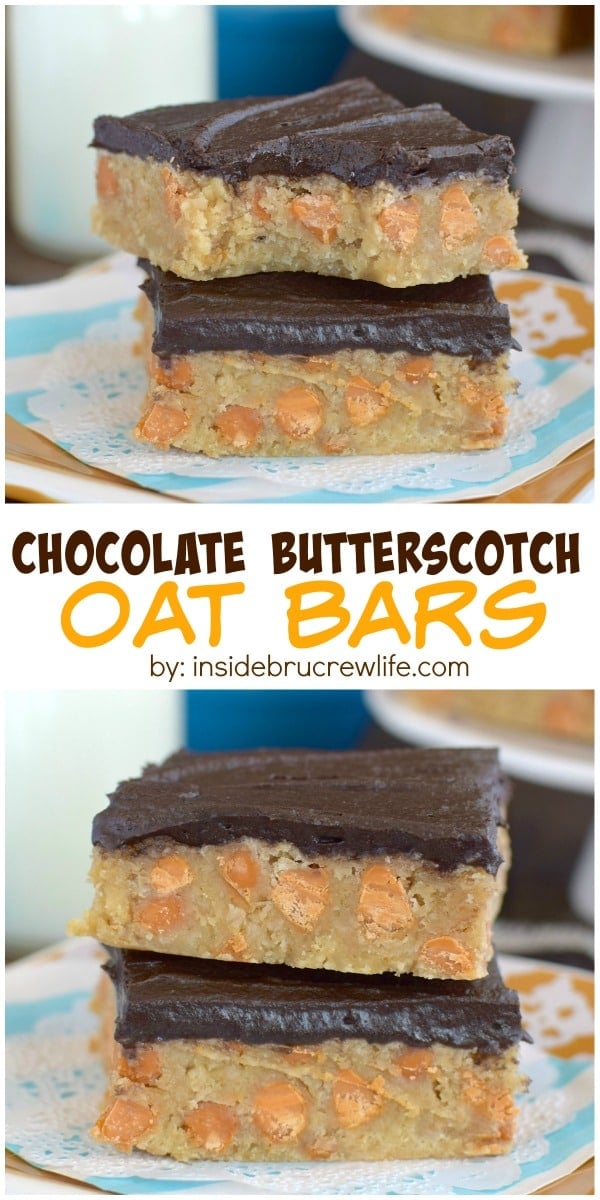 Here are a few more butterscotch recipes that our family loves: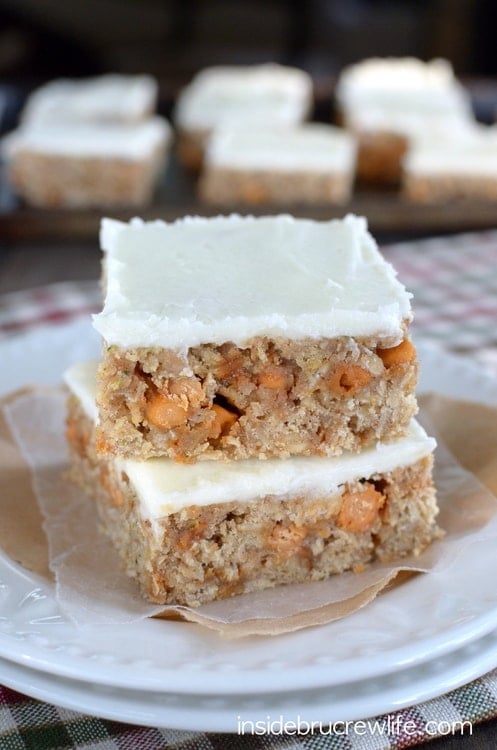 Frosted Butterscotch Zucchini Bars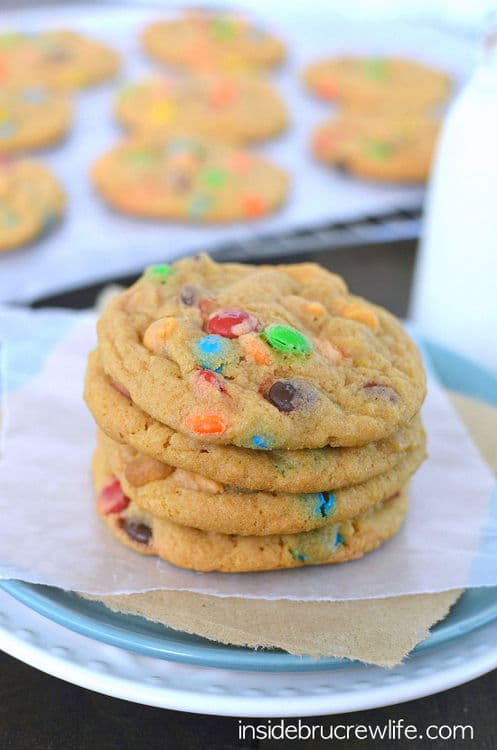 Butterscotch M&M Pudding Cookies