Fill your cookie jar today with some of these Butterscotch M&M Pudding Cookies. Pudding makes them so soft and chewy, and the M&M candies add chocolate and color.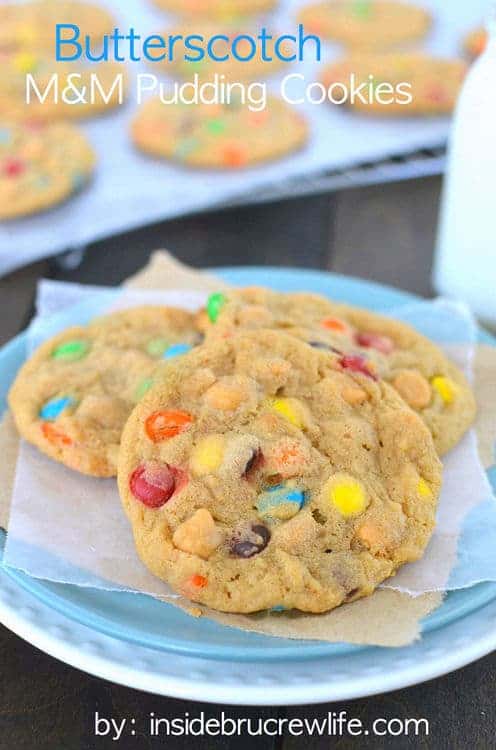 Last week we went to a picnic with some friends. Picnics + Friends = Baking Fun! Any chance I get to bake and get rid of the sugar from my kitchen is definitely a good day! Plus, hanging out with awesome friends is always so much fun.
I realized that it has been a while since I made cookies. Pudding cookies are one of my favorites because they are so soft and chewy. These Butterscotch Pudding Cookies never last long when I make them. So, as I looked through the boxes in my cupboard, I kept coming back to the butterscotch. I absolutely love butterscotch, but I just don't use it enough. That's going to change starting now.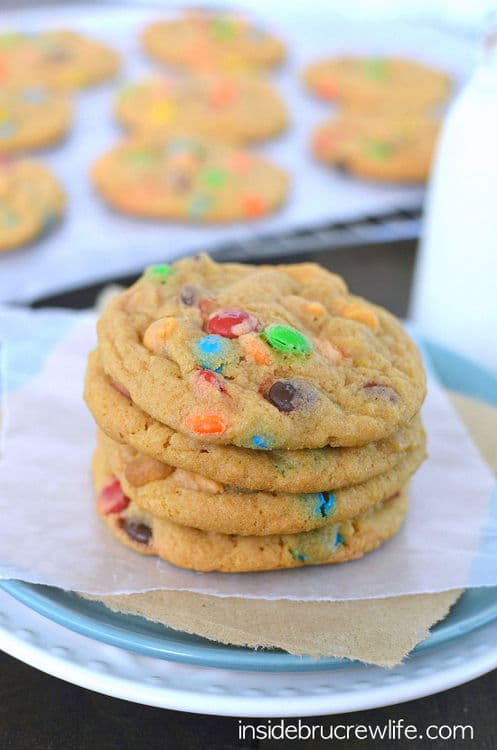 These cookies are amped up with butterscotch pudding and butterscotch chips.
As I looked at the dough, it was kind of boring and plain looking. It tasted great, but no visual pop. I am a total color kind of girl. From my outfits, to my jewelry, to every single room in our house...lots of color everywhere. So, I love including lots of color in my baking too. Back to the cupboards to see what could be added to the cookie dough.
At the back of one of the baking cabinets, I found a bag of mini M&M's. I totally forgot those were back there. They were probably there from these M&M Blonde Brownies or these Nutella M&M Bars. Hhhhmmm...I should probably pull every thing out more often. Who knows what else I have purchased and forgotten about? Adding M&M's to the cookie dough added just enough color and chocolate to balance out the butterscotch flavor.
It's a good thing I ate one before we left for the picnic. All I found when I went up for food was a plate of crumbs. Cookie success!!!!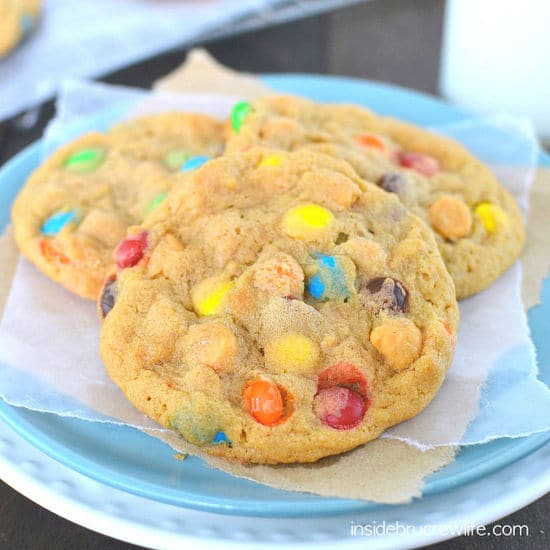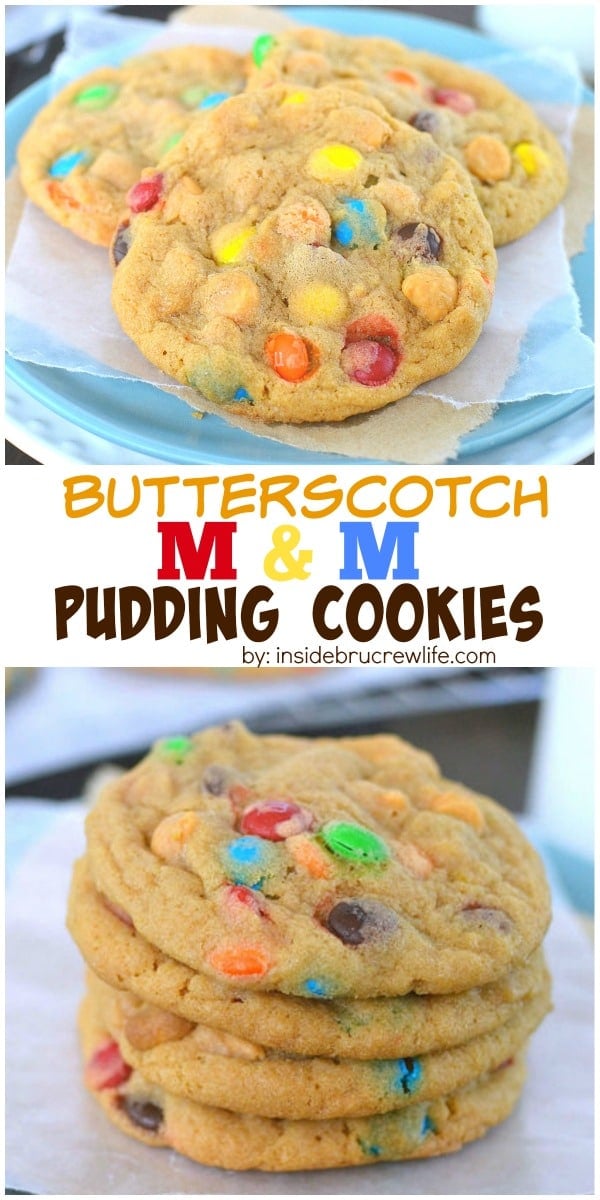 More delicious butterscotch treats for you to enjoy baking in your kitchen: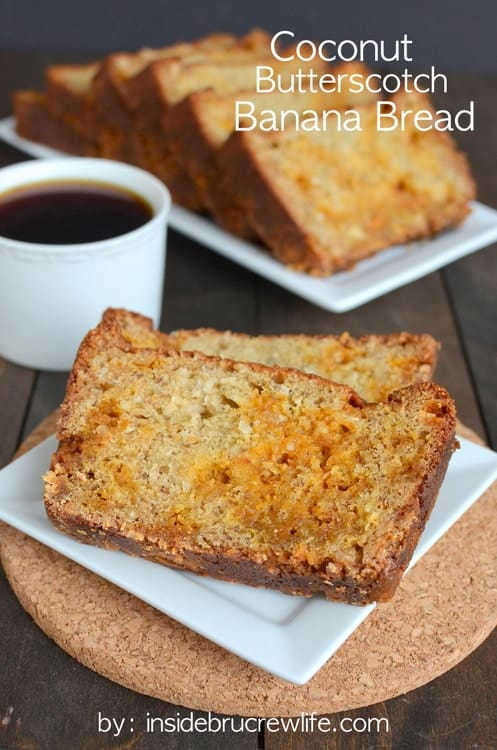 Coconut Butterscotch Banana Bread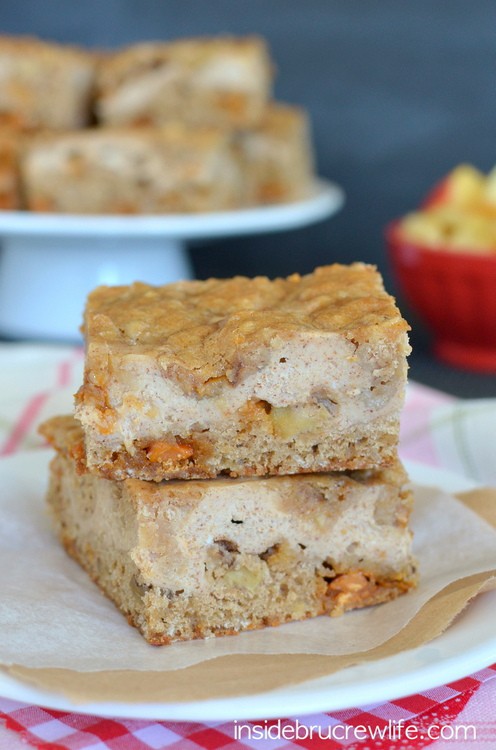 Butterscotch Apple Cheesecake Cookie Bars