These fun and delicious Chocolate Covered Pumpkin Twinkies are filled with a cinnamon buttercream. Make a batch for fall parties and watch everyone smile.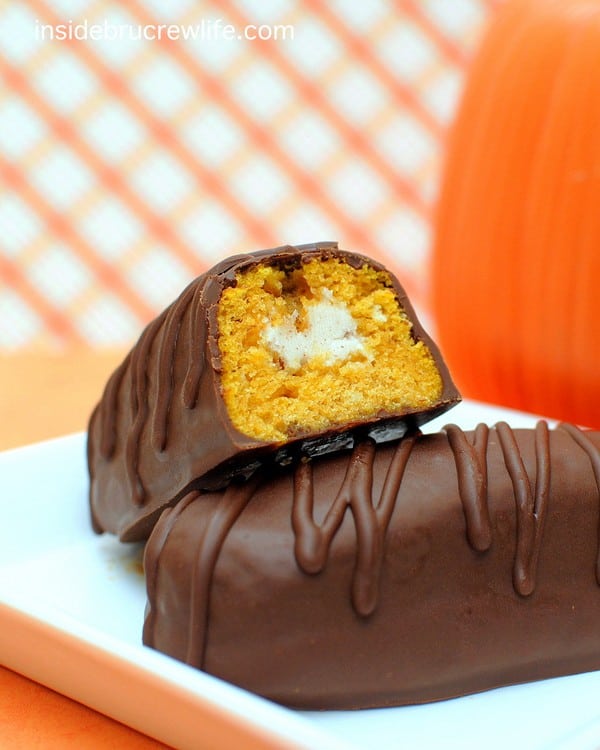 I am so excited that it is now officially Fall.
The weather has even been cooperating for the most part. We have been enjoying some cool and rainy days. Now I am just waiting for the leaves to start turning beautiful colors. Throw in a bonfire, and it will be just about perfect.
My kitchen is all about the fall smells too. Baking all the pumpkin things is something I look forward to each fall.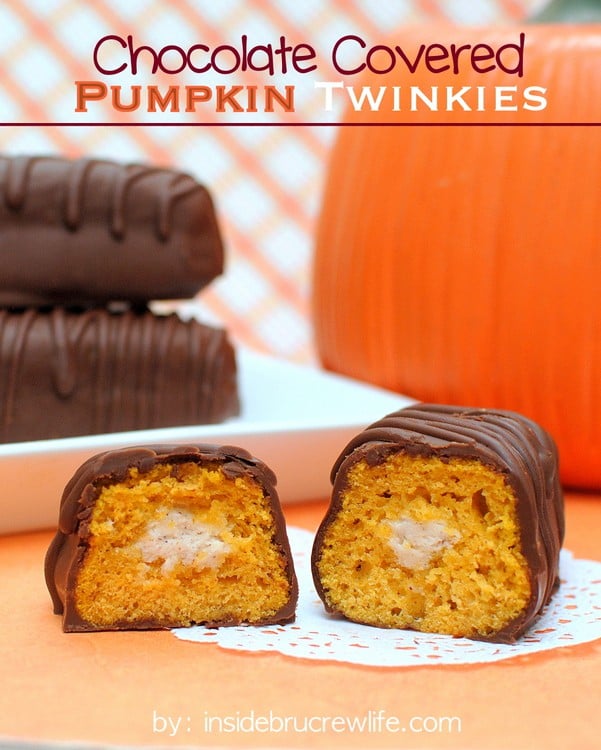 How many of you get excited to bake with pumpkin each fall?
I might be going a little overboard this year...so far I have made bread, donuts, whoopie pies, and now pumpkin twinkies.
I also have 1 or 2 more pumpkin recipes still waiting to be made. Can you say pumpkin obsessed??
For some reason it is the only time of year that I actually bake with pumpkin...so I am just making up for lost time. I mean the last time I baked pumpkin treats was a whole year ago. I must be pumpkin deprived.
Can you be obsessed and deprived at the same time? LOL!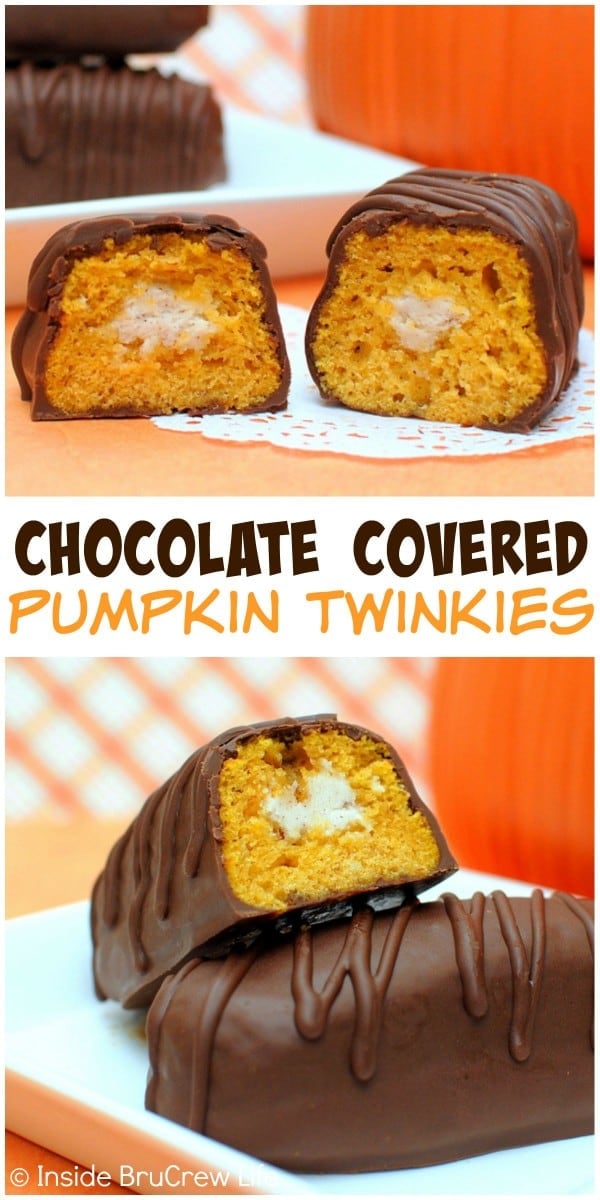 I have a twinkie pan that has been collecting dust in my cupboard, so I figured it was time to put it to use. Don't worry I washed it first. LOL!
I also have multiple cans of pumpkin just waiting to be used.
So chocolate covered pumpkin twinkies it is.
*This post contains an affiliate link. We may receive a small percentage from sales through these referral links. Thank you for letting us share products we love this way.