Hiding little cookies inside these Chocolate Peppermint Oreo Cookie Cups will get smiles from everyone this holiday season. Chocolate and peppermint is a combo that everyone is sure to love.
*This post was sponsored by the J.M. Smucker Company. I am partnering with them this winter as a brand ambassador creating recipes from products they send me.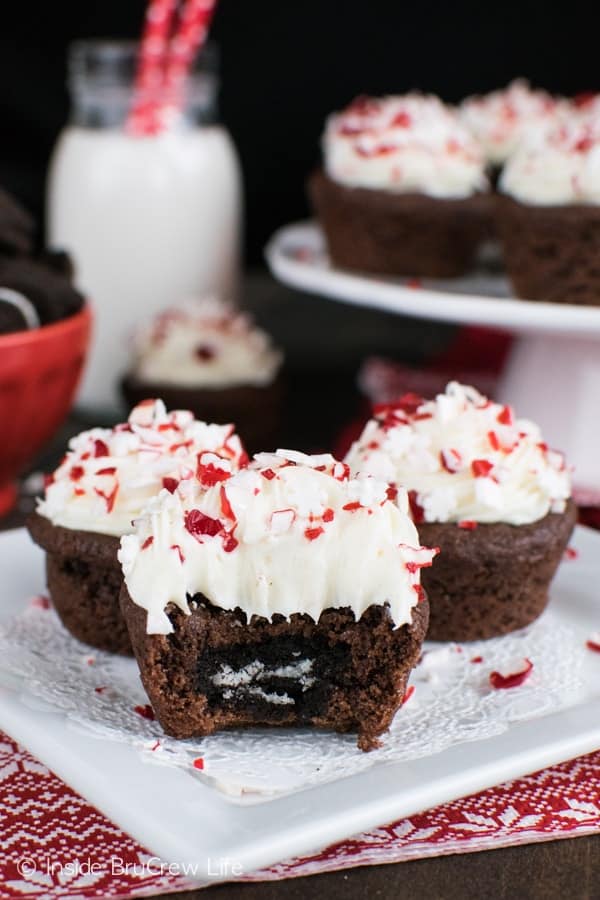 Peppermint and chocolate treats are still going strong in our kitchen. I'm not tired of them yet, but I think I'm getting a few looks from my family when they see all the peppermint pieces on everything. I suppose I should make another batch of these Eggnog Sugar Cookie Bars to keep them off my case.
Putting peppermint in everything totally keeps me in the holiday spirit though. Does anyone else feel that way about that festive red and white candy?
Let's just say I hope you are as excited for peppermint treats because I have a lot of delicious ones to share with you this month. Seriously...a lot. I hope you are ready!!!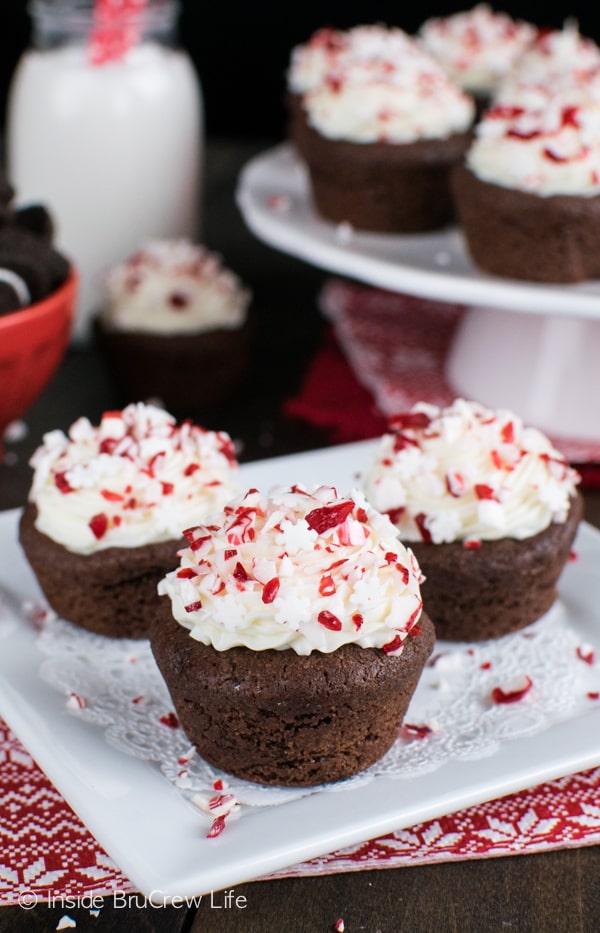 This month I got a box in the mail from Pillsbury. I am working with them to create fun new recipes using surprise ingredients that come in the mail.
It reminds me of the tv show where everyone gets a box, and they have to come up with a delicious, and appealing recipe using every ingredient in the box.
Lucky for me, I don't have to use everything that comes in my box. I can pick and choose from the things they send me. As soon as I opened this month's box, I knew I wanted to do something chocolate and peppermint. Does that surprise you at all?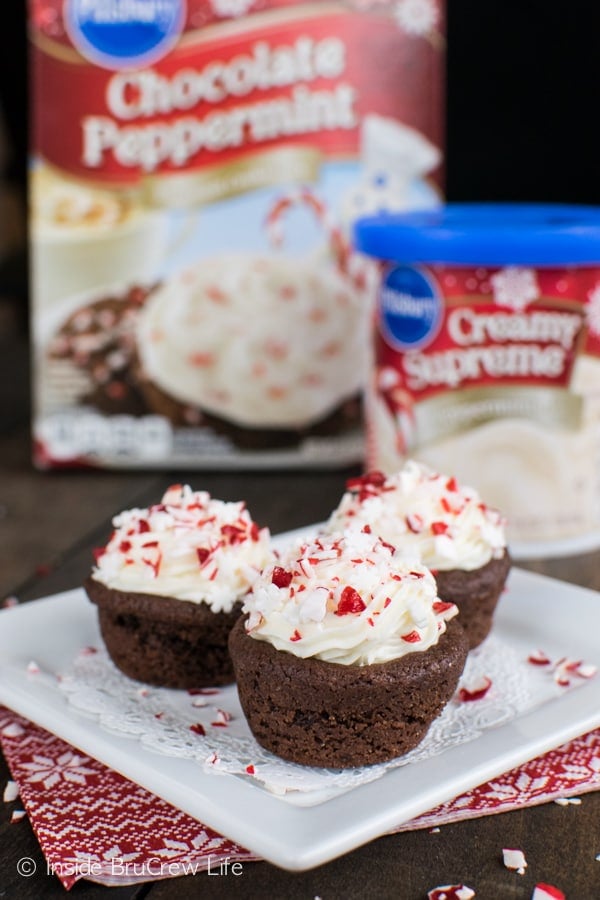 The chocolate cookie mix is easy to make. Just add an egg and a stick of soft butter and mix it into dough. Then roll this mixture into 36 even balls.
Now for the fun part! We are going to hide some extra cookie goodness inside each chocolate cookie cup! I have a habit of hiding things inside cookies. Remember these Cinnamon Caramel Cookies?
Flatten the dough balls and wrap them around a mini Oreo cookie before baking them in a mini muffin pan. Be sure to let them cool for at least 4 minutes before trying to remove them from the pan!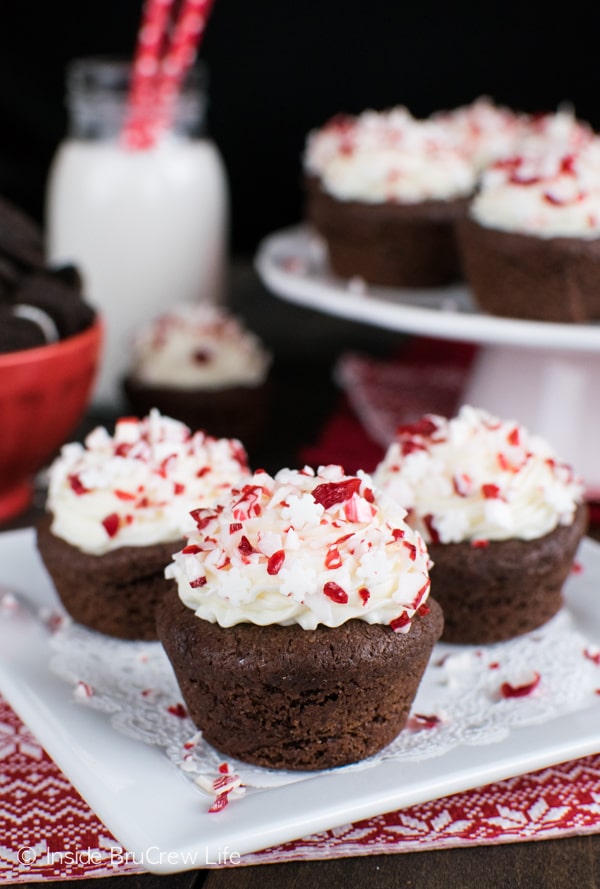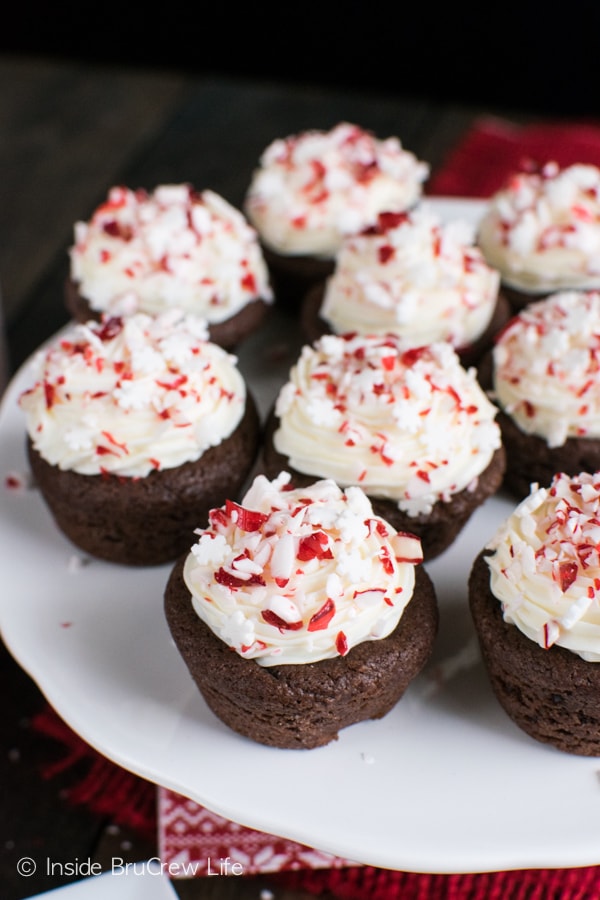 A swirl of peppermint frosting, peppermint pieces, and snowflake sprinkles turn these Chocolate Peppermint Oreo Cookie Cups into a fun holiday treat.
The hidden cookie inside will definitely get some smiles when you share these fun treats at the next party. Two cookies is definitely the way to go when making holiday desserts!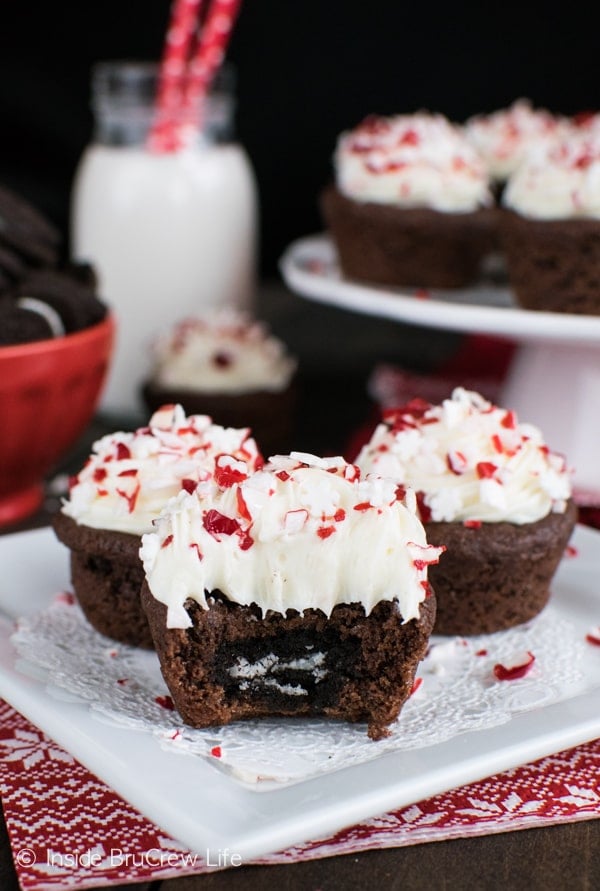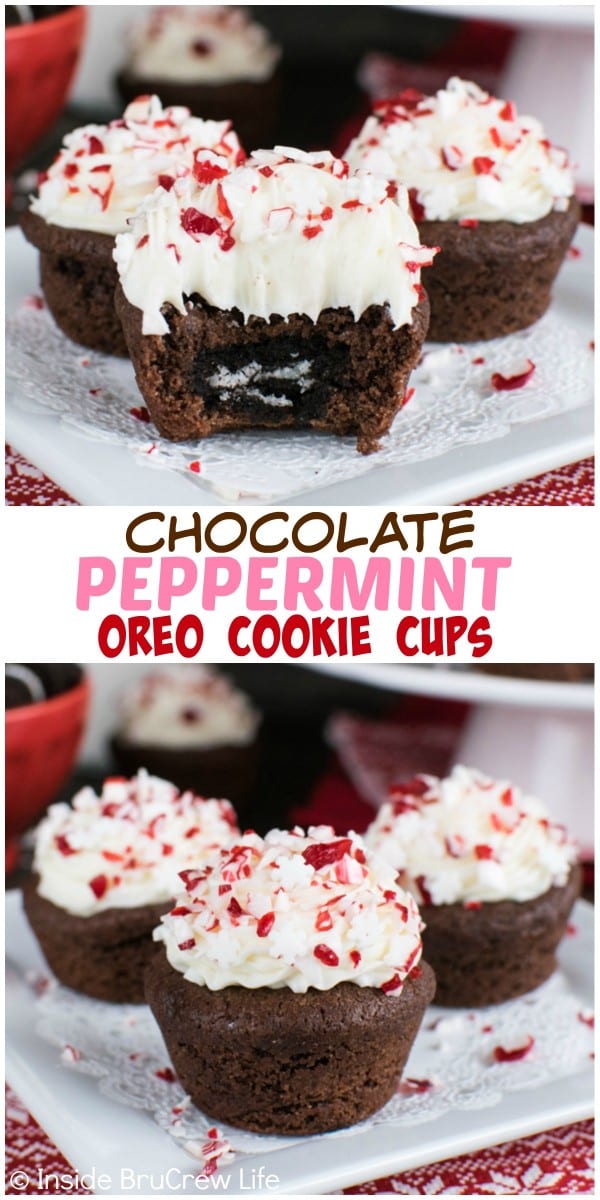 More fun peppermint treats that you will enjoy: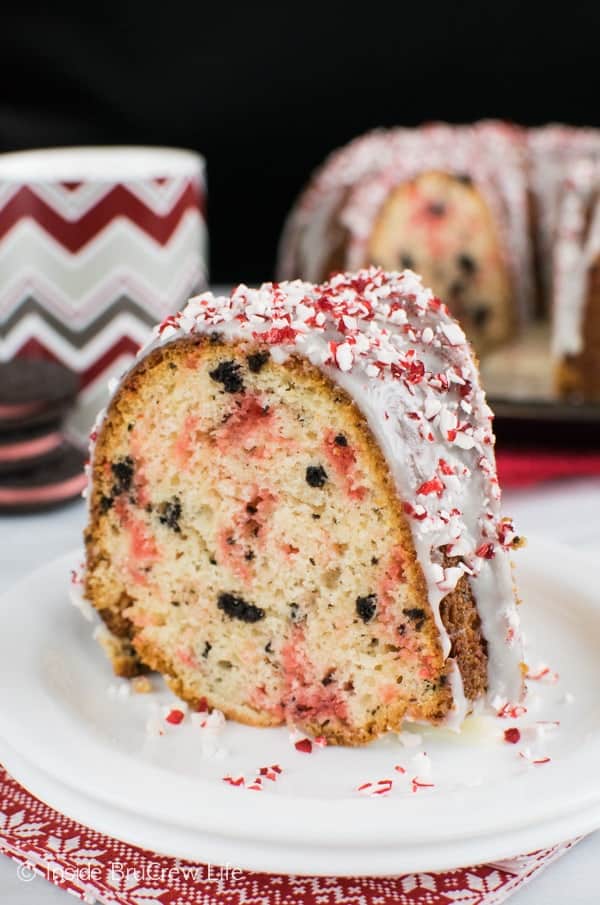 White Chocolate Peppermint Oreo Cake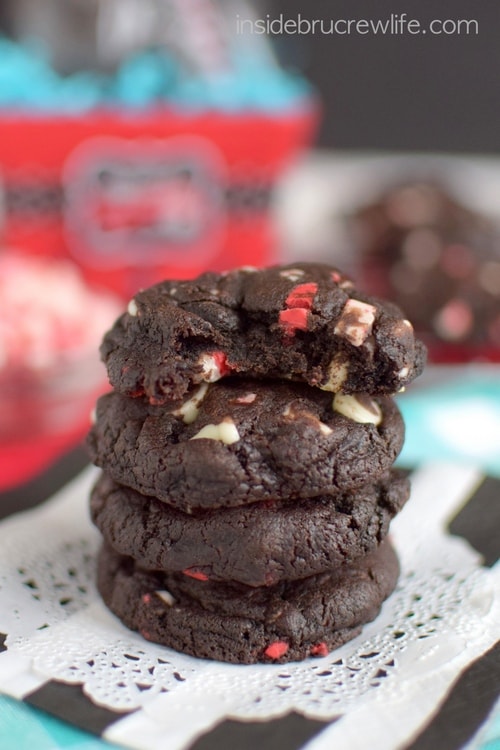 Chocolate Peppermint Crunch Cookies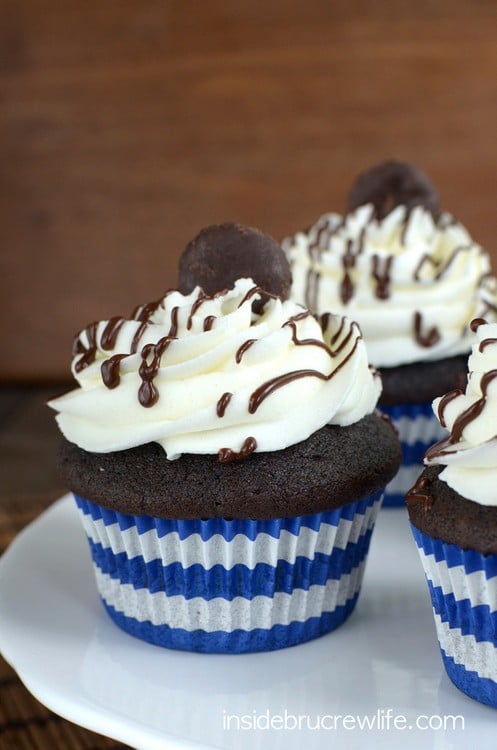 * I was compensated for my time creating this post as a brand ambassador for Pillsbury. All opinions expressed in this post are 100% my own.