The fudge center in these Chocolate Raspberry Thumbprint Cookies make them the perfect dessert to share with your family this Valentine's day. These cookies look fancy, but are so easy to put together.
Last month we really did try to eat a little more on the healthy side of things, so I kept using my baking sheets for Roasted Veggies instead of cookies.
Yes, I realize that it was January, and that's what everyone does the first month of the year. But we actually eat pretty healthy all year long despite all the sugar you see me posting here.
But now that it is February my baking sheets need cookies, so I say game on baking. Well, I say that, but my jeans and shorts say let's go make salad instead.
As you can see by the pictures here, baking won out. At least for this week. Maybe later this week, I'll think about that salad...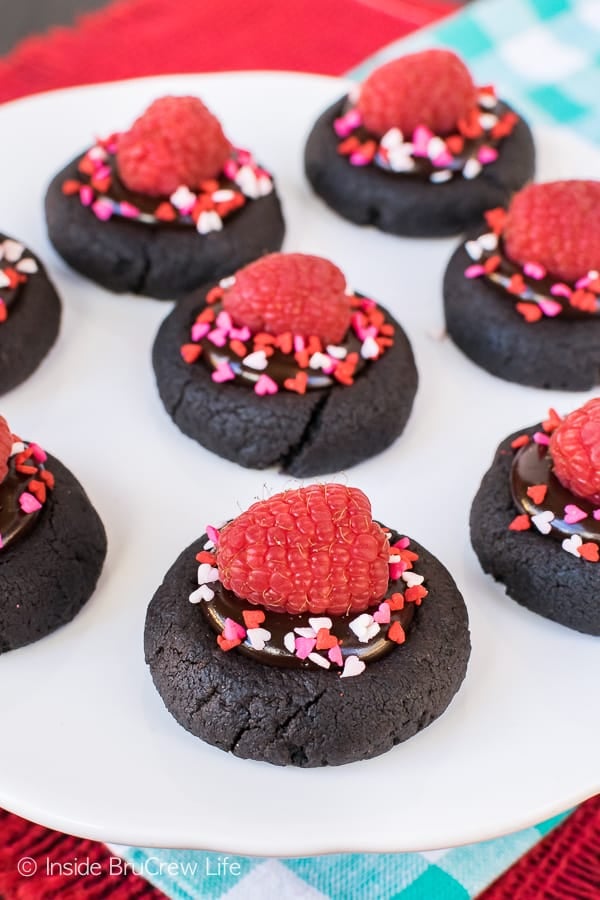 Last week I was scrolling through some old recipes that I have done in the past when I came across these Mocha Coconut Chocolate Blooms that I made a few years ago. Right away I remembered how good they were, and I needed a batch in my life again.
I immediately popped one in my mouth as soon as they came out of the oven. Totally worth the burned tongue by the way.
This time around, I left the coconut off because our kids still resist all things coconut. Maybe one day I can convert them, but I wasn't in the mood to try this day.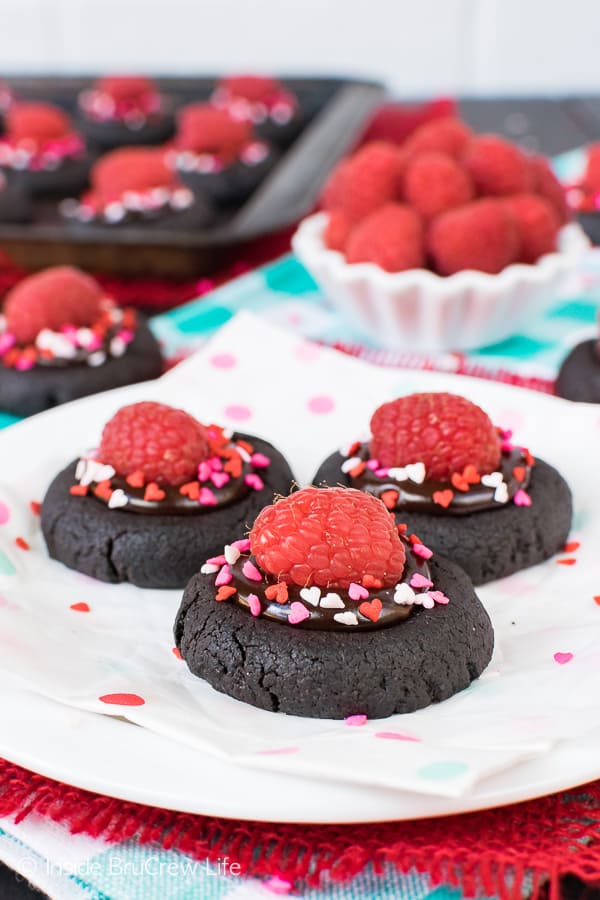 A bright red raspberry and some fun heart sprinkles totally made these little cookies look so pretty and irresistible. I think a white chocolate kiss would be great too.
These little Chocolate Raspberry Thumbprint Cookies are filled with a puddle of chocolate goodness.
I don't know about you, but I can't resist a chocolate puddle. With sprinkles. And raspberries. Please tell me I'm not alone.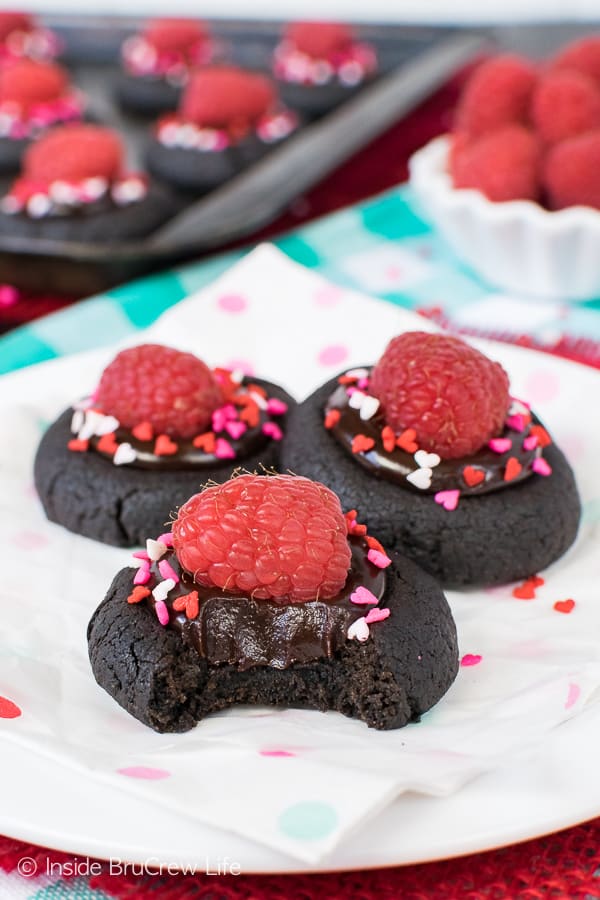 Tips for making Chocolate Raspberry Thumbprint Cookies
Set your butter out ahead of time. If you forget, you can microwave it for a few seconds at a time.
Beat the butter, shortening, and sugar until creamy, then add the egg and vanilla. Yes, I said shortening. It helps keep the cookies from spreading out thin.
Stir together the dry ingredients and slowly beat them into your butter mixture.
I like to use a spoon to divide the dough into 40 even looking piles, then roll them into balls.
Press your thumb into the centers, but don't go down too far. You are going to do that again after they come out of the oven.
Heat the chocolate and whipping cream in the microwave and fill the centers of the cooled cookies.
Add sprinkle and raspberries to the tops. Strawberries and Hershey kisses would also be a fun way to top them.
Tools used to make Chocolate Raspberry Thumbprint Cookies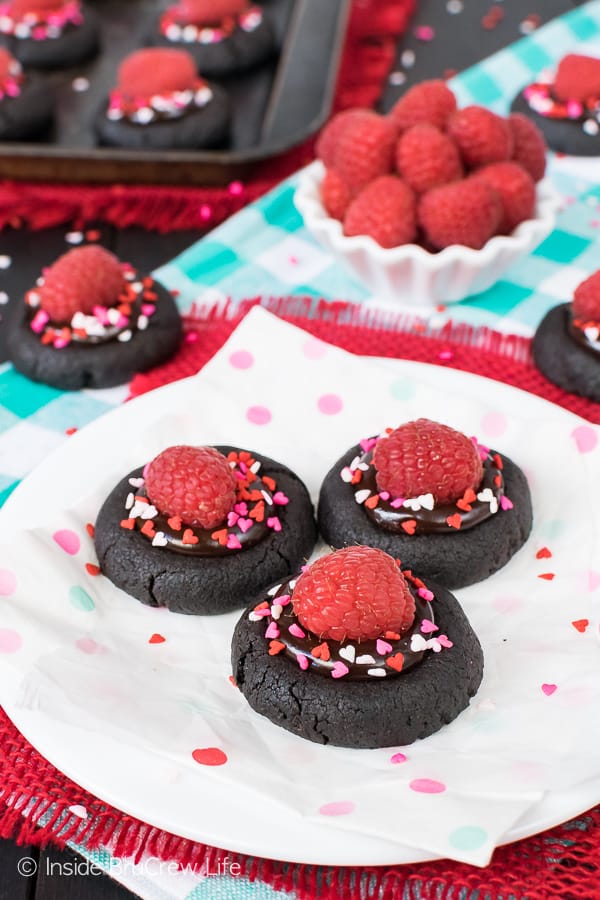 More easy cookie recipes to make
CLICK HERE TO PIN THIS RECIPE FOR LATER!

*This post contains affiliate links. Inside BruCrew Life may receive a small percentage from sales made through these free links. As always, these links do not cost you any extra. Thank you for letting us share products we use and love this way.
SaveSave
SaveSave
SaveSave
SaveSave