Soft chocolate cookies rolled in coconut and filled with a rich chocolate center makes a delicious sweet treat to share with friends and family. These Mocha Coconut Chocolate Blooms are easy to make, but they look fancy making them great for a nice dessert after dinner.
*I am sharing this recipe on Better Homes & Garden this month as part of their "Month of Chocolate".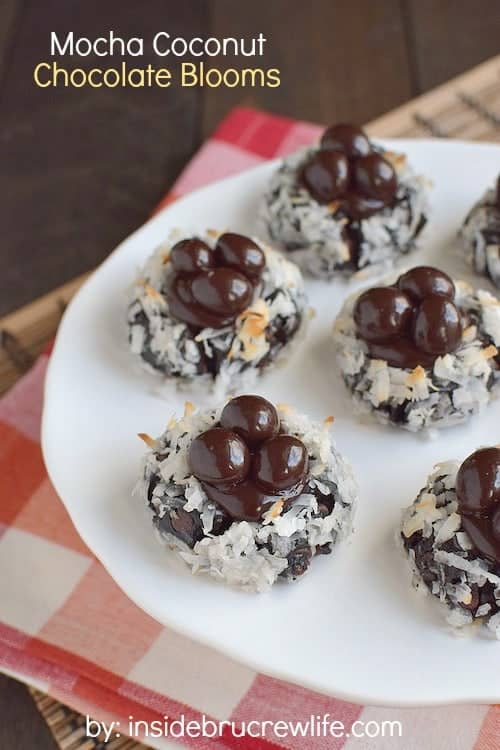 Every week I try to make some sort of cookies to fill our cookie jar with. These cookies are perfect for filling lunch boxes, for snacking on after school, or for grabbing as a late night snack.
My family loves chocolate chip cookies and peanut butter cookies, but I have been looking for a soft chocolate cookie that would be a great base for fun fillings.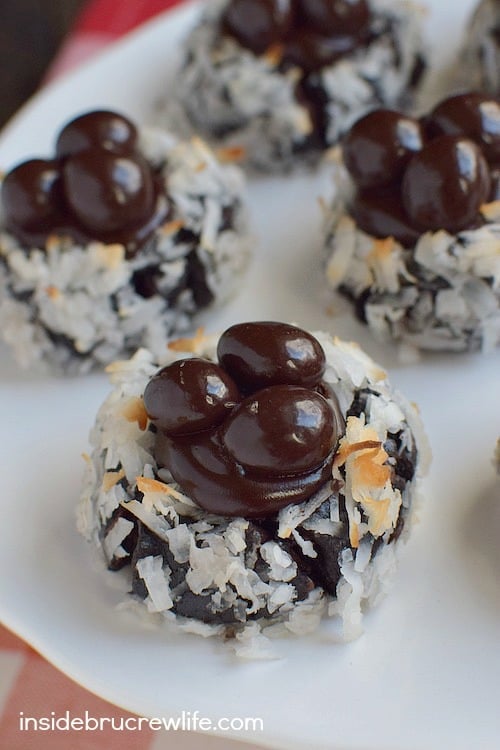 When Better Homes & Garden asked me to give a few chocolate recipes a fun BruCrew twist, I couldn't wait to look for a new chocolate cookie to try out. When I saw the recipe for Chocolate Blooms, I knew this could be a new family favorite. Chocolate cookie, chocolate chips, and chocolate center...yup, this was the cookie for our chocolate loving family!
Let's just say eating them warm while the mini chocolate chips are still melty in the cookies is definitely the way to go. I ate way more than I probably want to admit.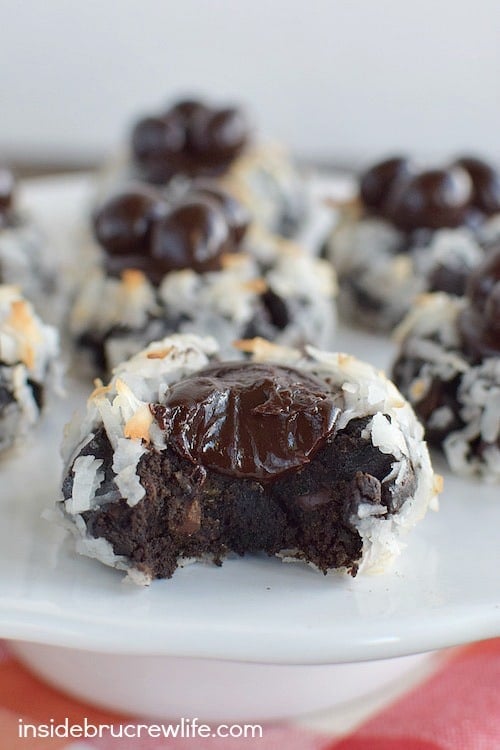 The original recipe calls for the cookies to be rolled in nuts, but this time of year has me wanting coconut in everything, so I rolled the dough into bigger cookie balls and then into some shredded coconut before baking them. It added a great flavor to the chocolate overloaded cookies!
To see the rest of the fun twists that I gave these Mocha Coconut Chocolate Bloom cookies, click HERE!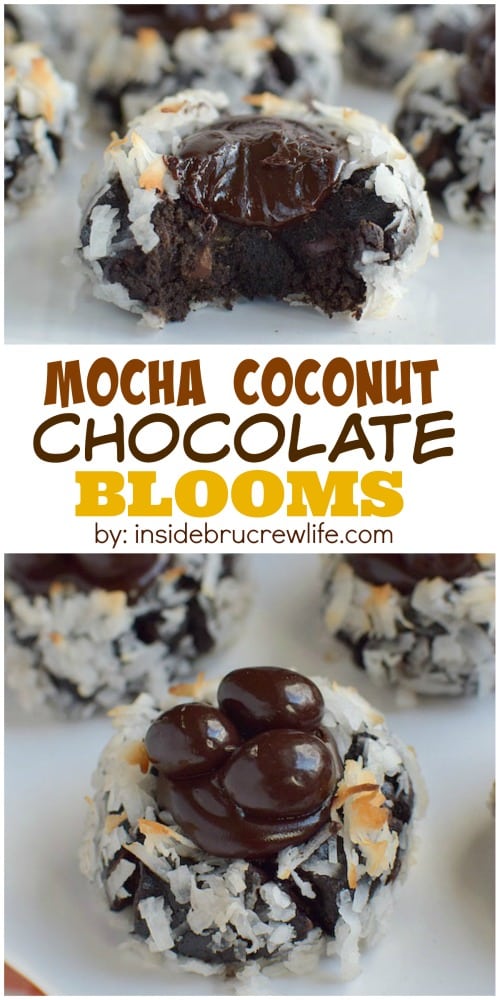 *This recipe post and creation was sponsored by Better Homes & Garden. As always, all opinions are 100% my own.