Chocolate Toffee Graham Clusters: Graham cereal, peanuts, and toffee bits covered in chocolate makes this snack completely irresistible. Make a double batch because it will not last long. Trust me!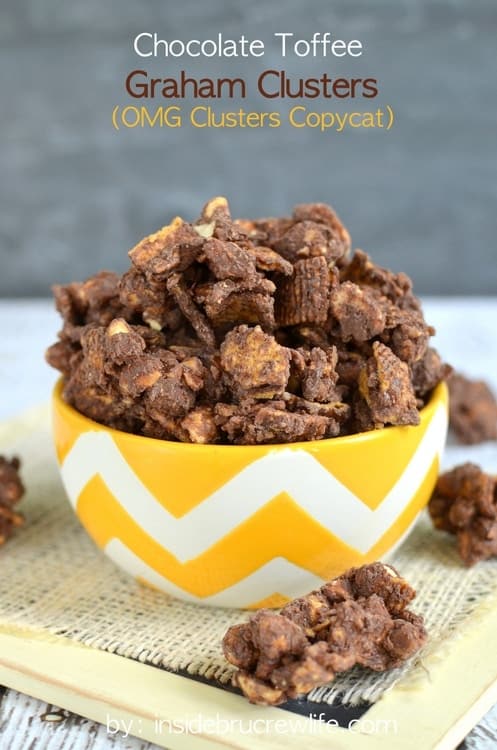 This time of year makes me so happy. The chilly cool weather, the bonfires, the changing leaves, the cider, the hay mazes, the fall decor...I really could keep going.
Can you tell that I just love fall so very much.
This past week we had one day that rained all day, and then it was extremely hot and muggy after the rain stopped. We had to close all our windows and start the air back up to get rid of the humidity in the house.
Can you imagine our surprise when we got up the next morning and walked outside? It was crisp and chilly! There might have been a few happy steps as we headed to the car. I would say happy dancing, but it's way too early for dancing when we head to the gym at 5:30 am.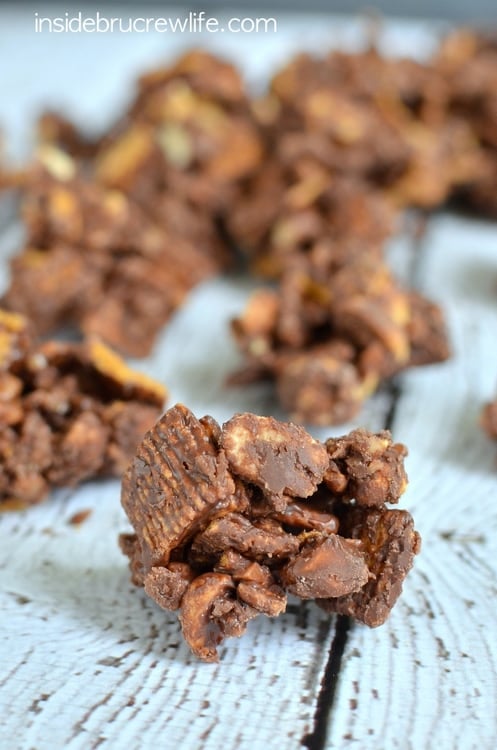 One more thing I am really happy about this time of year...time to start wearing lots of layers. I'm a layer kind of a girl any way. I almost always have a tank top and cardi or tank top, tshirt, and scarf on.
One good thing about layers is it is going to hide that fact that I ate way too much snack mix recently. Of course I also ate a few of these White Chocolate Caramel Cappuccino Bars too, so I might need to really start wearing more baggy layers.
We first saw OMG Clusters in Sam's Club. My eyes are always darting all over the place for new treats or products that I can use in my baking, and when I spotted the red bag I had to check it out.
Graham, peanuts, and toffee covered in chocolate...ok, I have to admit that I am kind of dessert snob.
I have a hard time paying money for things that I can make at home very easily with things that are in my cupboard. That red bag went back on the shelf while the idea was filed away in a dessert list.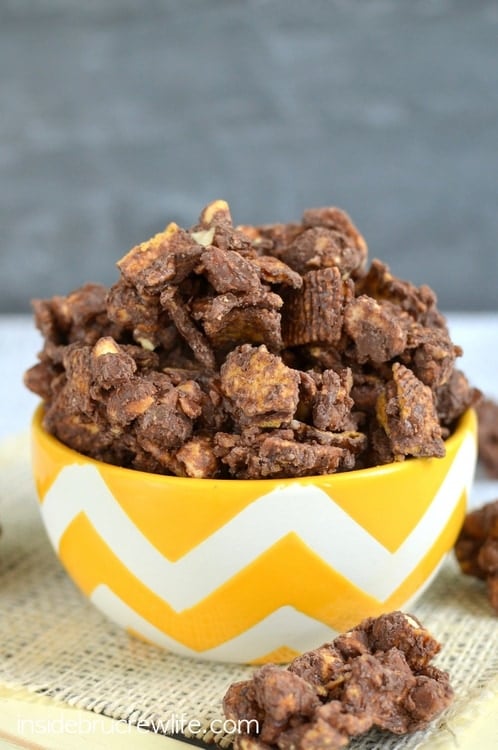 Fast forward another month and we are at Sam's Club again and there is that same red bag of snack mix tempting me.
Let's just say very shortly after we came home, this chocolate snack mix was chilling in a pan in my refrigerator.
Making Chocolate Toffee Graham Clusters:
This snack mix is seriously so easy to make. Mix the cereal, peanuts, and toffee bits in a large bowl
Melt the chocolate and pour it over everything. Press everything into a 9x13 pan that is lined with wax paper and let it set.
Once it has set up break it into chunks. It comes apart in pieces very easily. And it disappears into your belly even faster. We brought the snack mix to a cookout we had for our church praise team, and the bowl came home empty.
Like I said, make a double batch. One for you to enjoy, and one to share with everyone else. Or eat both batches and put on some layers to hide the snack belly. There will be no judging here!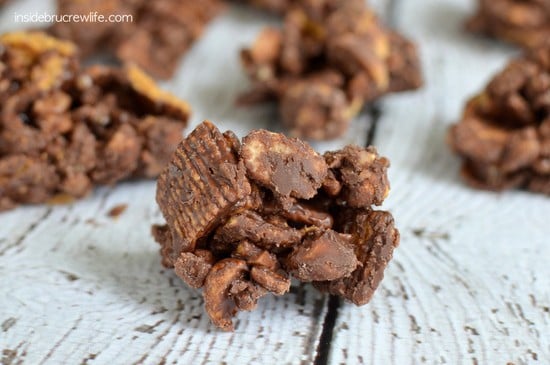 Here are a few more snack mixes that are so delicious and irresistible!!!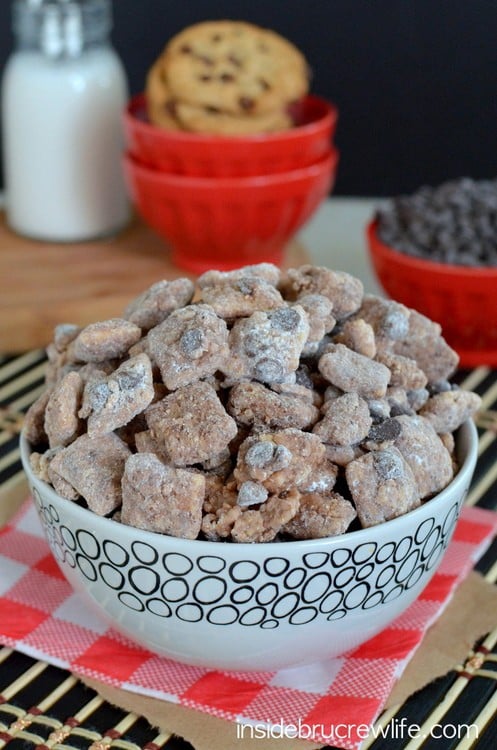 Chocolate Chip Cookie Muddy Buddies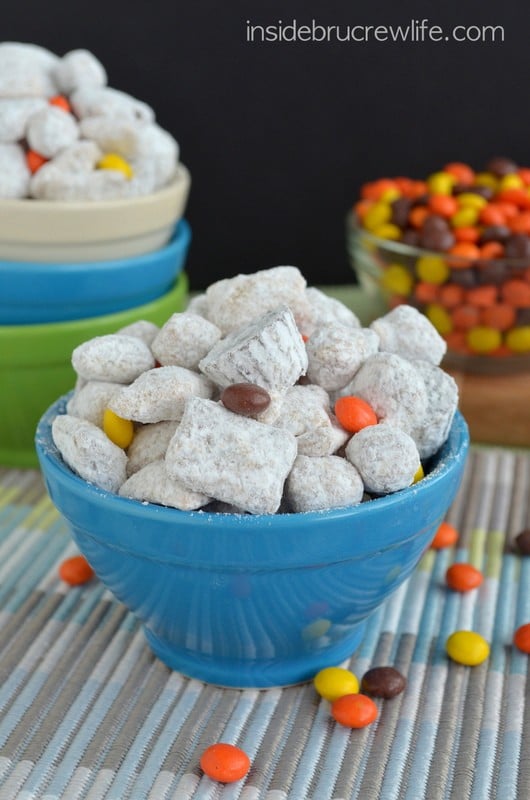 Reese's Peanut Butter Cup Puppy Chow