Summer vacation number one is done. (insert sad face here)
We just got in a few hours ago from the long 17 hour drive.
I would say I am tired from driving so much,
but honestly I didn't drive at all.
Not that I can't or wouldn't…
my hubby likes to do all the driving when we go long distances.
(I really think he doesn't like my driving:-)
Why is it when you are going TO vacation 
the long hours don't bother you as much?
It sure seemed longer coming home.
A. There was no cruise boat waiting for me in my driveway
B. I didn't have any snack mix left to munch on as we came home.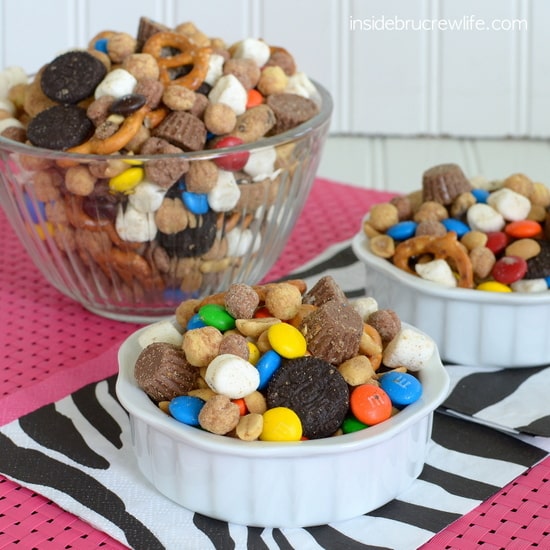 The long drive there was very much worth it though.
We had such a great time on the cruise…
And spending time in the Bahamas wasn't too shabby either:-)
and a whole lot of nothing else.
It was totally laid back and totally relaxing.
I will have some pictures for you later in the week
after I get them loaded on the computer.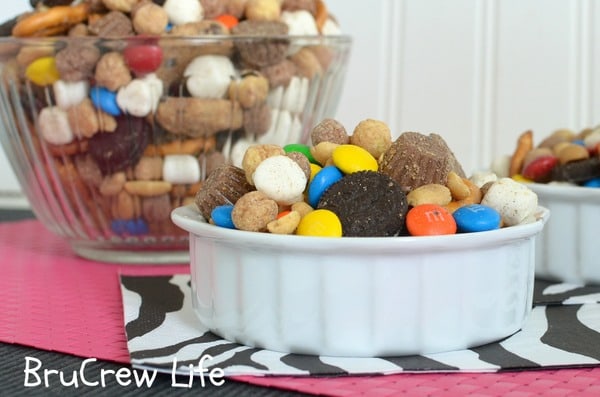 Until then, how about some pictures of our travel trail mix???

A few days before vacation, we were at Walmart picking out some travel food.
I had a bag of the new M&M Trail Mix in my cart,
when I had a lightening bolt of inspiration.

Why not just buy all the ingredients and make a giant batch of the goodness?
Sure I was spending a little bit more that way,
but I had a much bigger bowl of goodness for the long drive in our van.

This is the perfect snack mix too 
because you can totally customize it with whatever you have in your cupboards
or with whatever you are craving at the moment.
Feel free to substitute something different to make it your own:-)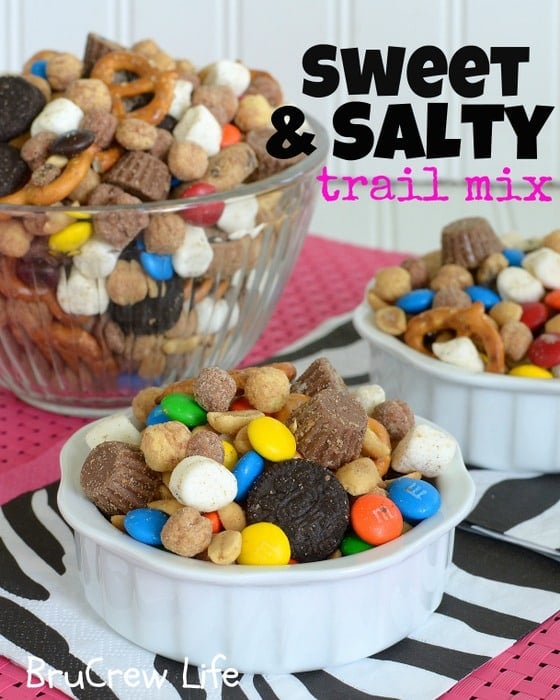 Sweet and salty snacks combined to create one delicious trail mix.
Ingredients
2 cups pretzels
1 1/4 cups salted peanuts
2 cups mini Chips Ahoy Cookies (8 oz. bag)
2 cups mini marshmallows
1 cup plain M&M's
1 cup mini Reese's Peanut Butter Cups
1 cup mini Oreos (bite sized)
2 cups Reese's Puffs cereal
Instructions
Combine everything in a bowl and toss gently until all combined. Store in an air tight container.
Notes
Feel free to substitute with whatever you have in your cupboards.
https://insidebrucrewlife.com/sweet-salty-trail-mix/
Copyright Inside BruCrew Life