A batch of these Cinnamon Banana Oatmeal Cookies and a glass of milk makes a great after school snack. Or a great treat to indulge in when you are watching the weather...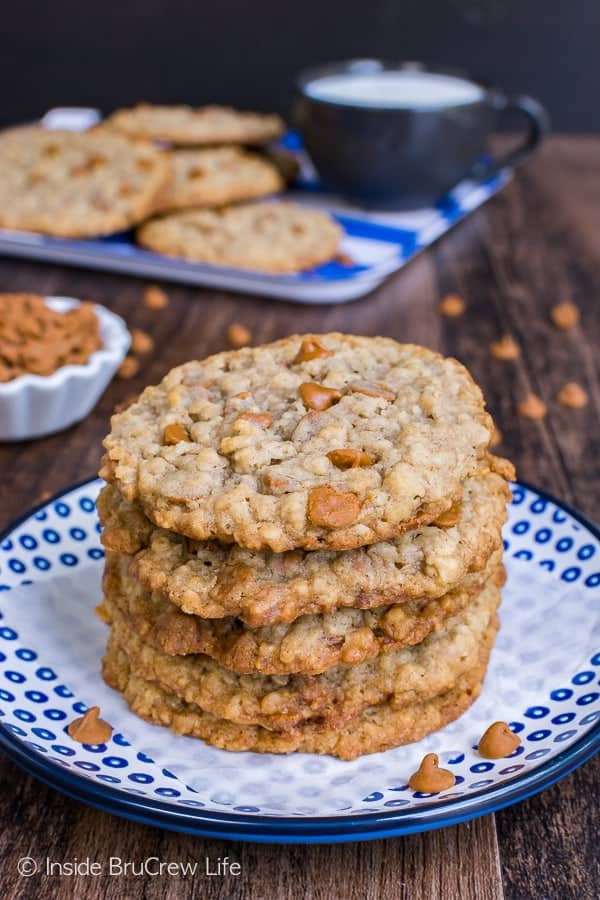 This past weekend has been one of so many emotions. Scratch that. It's been a month of crazy emotions. We moved across country, unpacked, took our oldest to college, and then faced a hurricane. Talk about crazy town.
We had ever intention of riding out the storm in Florida, but when the path turned to the west coast I started to freak a little. It didn't help that I had family starting to text me and telling me we should leave. I get it...they were worried, but those kind of texts actually don't help.
But by doing that it it played into my fears, and I made my family pack up and leave in 3 hours. My husband really thought it would be ok to stay where we were. Our house has hurricane windows, and we have a generator in case the power went out. But did I listen to his reasoning? No. Well, kind of because before we pulled out I was having second thoughts about going.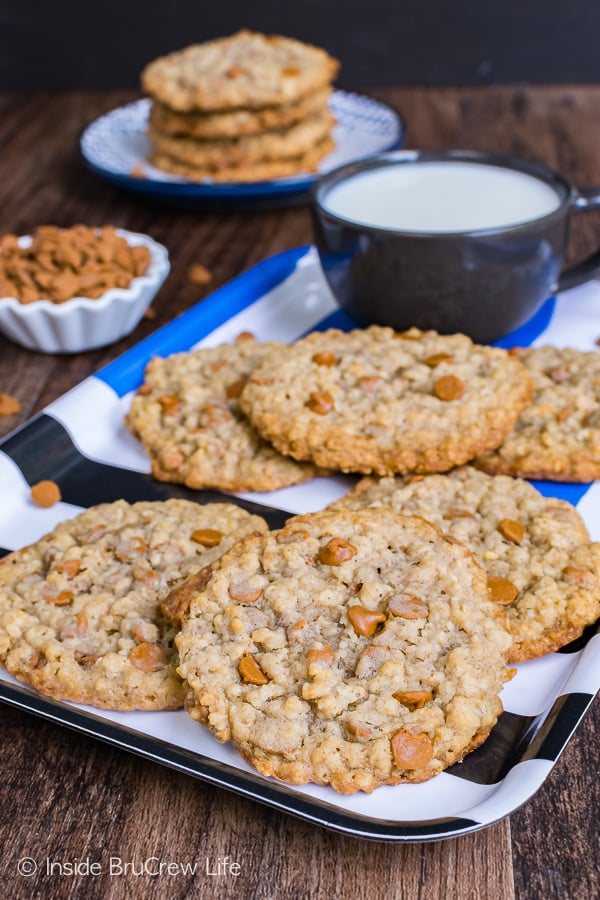 I knew that God would protect us no matter what, but when a storm that size is staring you down you tend to lose control of rational thoughts. The only thing I could control was getting our family to a safe spot. We packed a few things, prayed that our house and neighborhood would be safe, and jumped on the road to see family and friends in Indiana.
It was a long weekend, as I watched the storm pummel the west coast. We had just spent all our money to move all of our belongings to a new home, and now it was uncertain what would happen to everything there.
The only thing I could do was pray that God would move the storm through quickly. I also had to pray for the peace of mind to just realize that it didn't matter what happened to the house because it was just stuff. I think that mindset helped keep me from being more worried.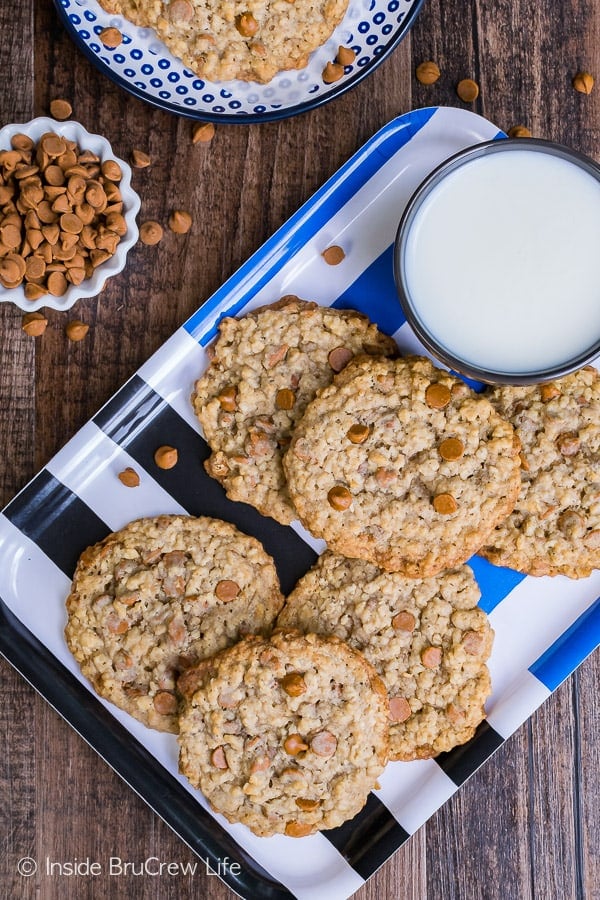 By the grace of God, He allowed the storm to move up and around our city with minimal damage. It was a miracle to watch the storm jog around towns on the coast. Hopefully, we will be able to head back home in a day or two to see the extent of what actually happened in our neighborhood.
The week before the hurricane arrived, I did a lot baking. Baking is one of my stress relievers. It helps get my mind off the craziness of life when I can make and eat things like these Biscoff s'mores pudding cookies. Bring on all the cookies!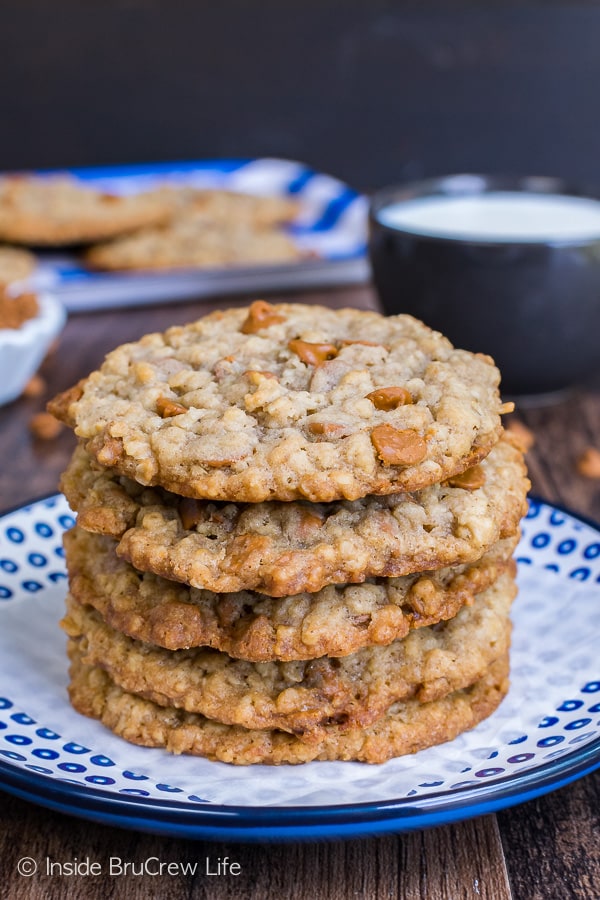 A few years ago I made these outrageous oatmeal banana cookies. The candy bar on top was a great idea!
I had a few ripe bananas on the counter this week, so I decided to make another batch of these cookies. This time I used cinnamon chips and made them a lot bigger. Yup, that was a great idea.
These cookies ended up with a crispy edge and a chewy center. Now normally I prefer fat and puffy cookies. A batch of these cinnamon caramel cookies never last the day around me.
But after one bite of these cinnamon banana oatmeal cookies, I am now hooked on flat cookies. I'm already dreaming of other things I can mix into the dough when we have more ripe bananas. What would you recommend???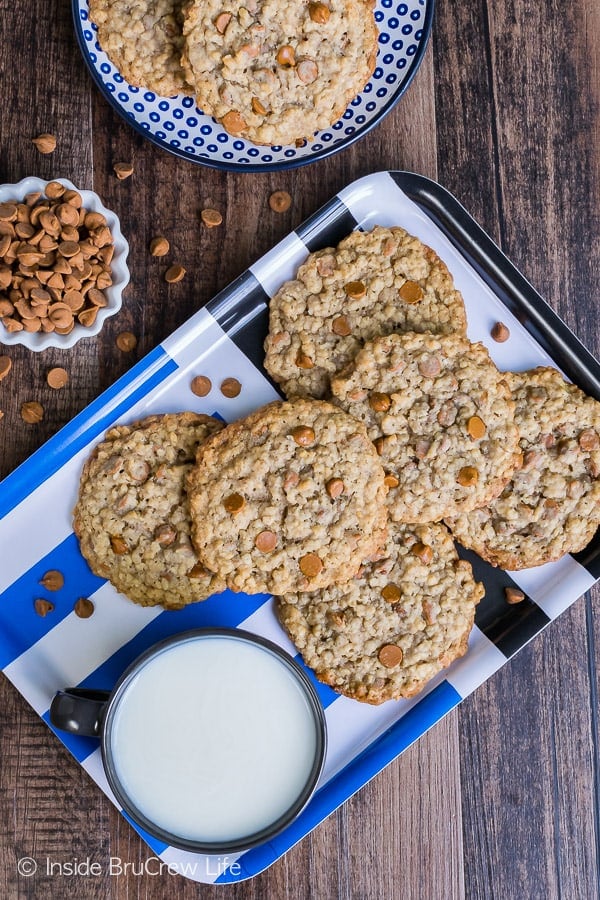 More fun recipes to fill your cookie jar with: