Eat cookies for breakfast? Why, yes, yes you can. These Healthy Banana Chocolate Chip Breakfast Cookies are loaded with chocolate and only contain 73 calories each.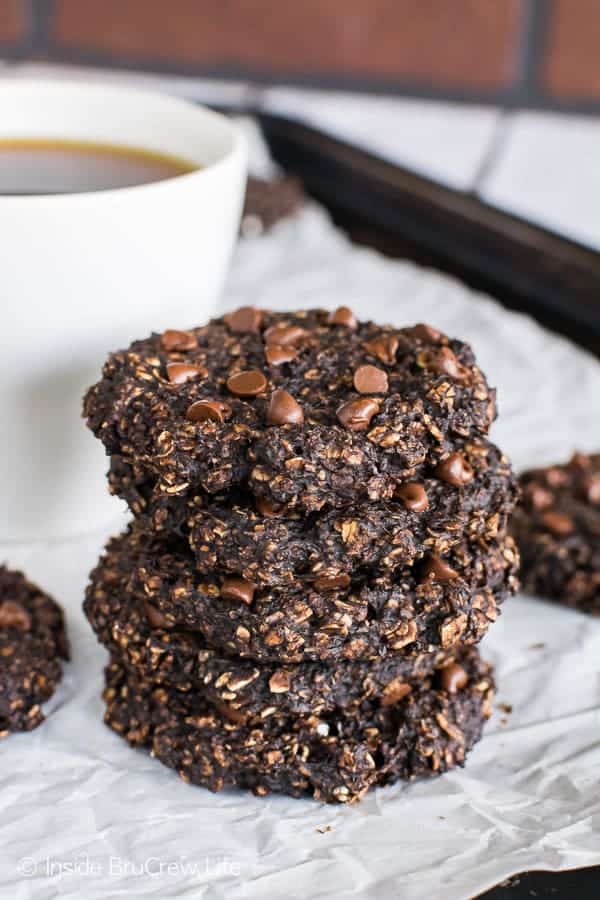 I realize we are only a few days into the New Year, and I am already trying to shove cookies down your throat. Before you start throwing things at me, let me explain my reasoning.
Some people ban sweets as part of their resolution each January. What did the poor cookie do to deserve that kind of treatment?
In an effort to make cookies acceptable this month, I made a batch of healthy cookies for my family to snack on.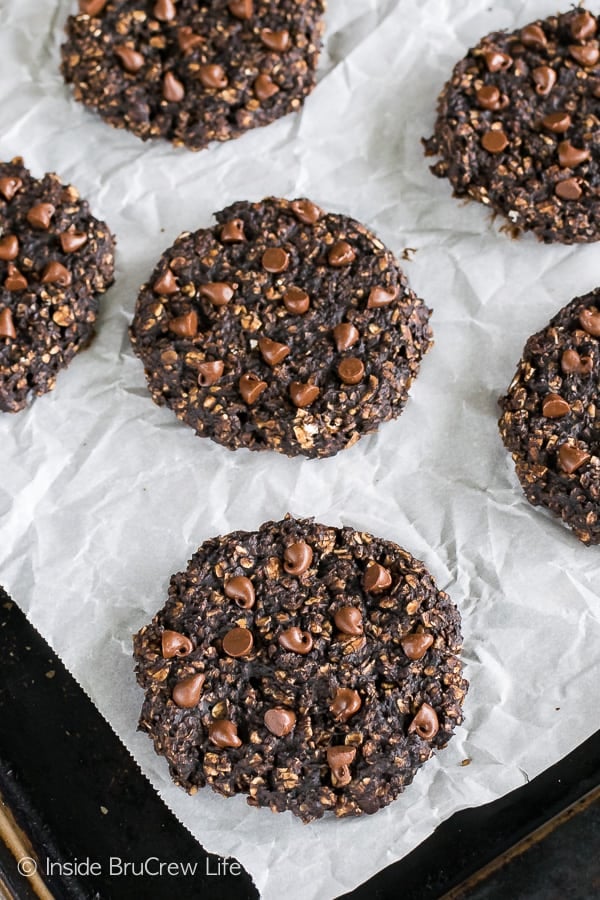 We usually have extra bananas on the counter when our oldest comes home from college. I always grab a few too many bunches for him to eat when I'm grocery shopping. Then we have lots of leftovers for some Dark Chocolate Banana Muffins.
This time I decided to make some cookies with the ripening fruit, and then freeze the rest for easy Peanut Butter Banana Ice Cream or a Triple Berry Orange Smoothie.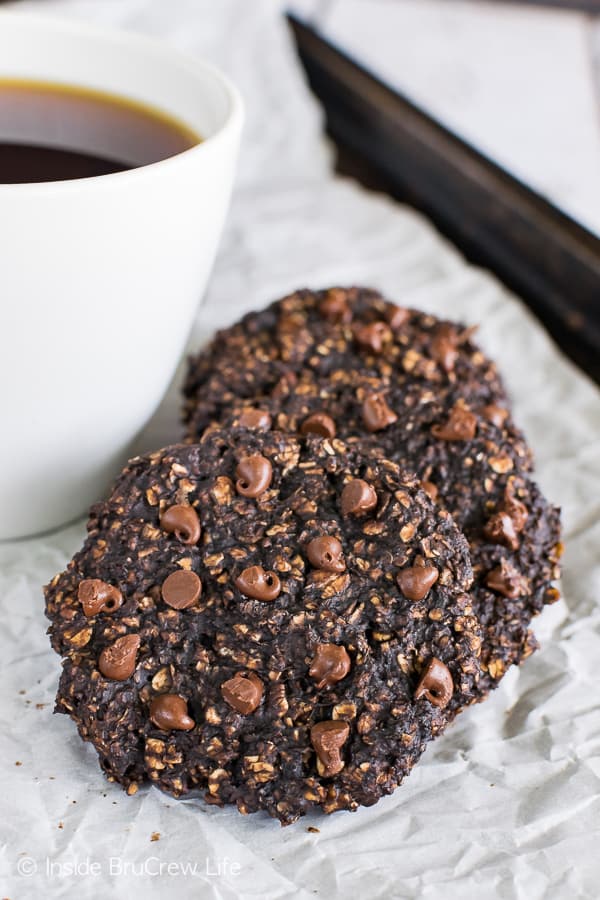 I wanted these cookies to be loaded with lots of chocolate without compromising our healthy eating plan for the month. I also wanted them to be perfect for breakfast or as a late night snack. To give it a good chocolate taste I mixed some chocolate protein powder and dark chocolate cocoa powder into the mashed banana and oats.
A few mini chocolate chips baked on top made these healthy breakfast cookies so good. Of course, gooey chocolate is never a bad idea.
To boost the health factor in these cookies even more, I added some chia seeds and flaxseed that I had sitting in our pantry. These two ingredients are optional if you don't have them on hand though. Now let's keep those New Year resolutions going strong and eat your cookies too. Oh, yeah!
Head on over to Food Fanatic where I am a breakfast contributor to print the healthy banana chocolate chip breakfast cookies recipe.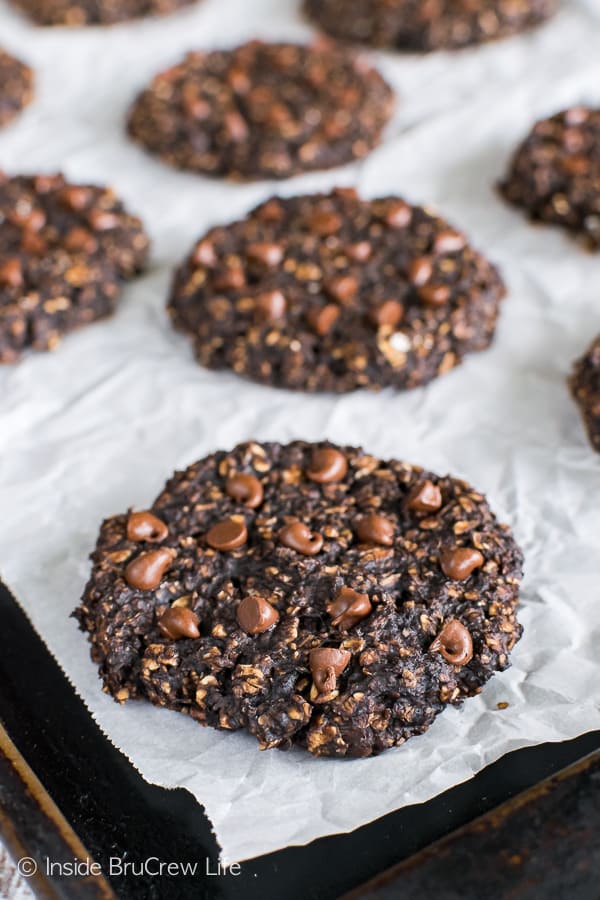 More healthy recipes using ripe bananas: