These Coconut Macaroon Brownie Bites taste delicious and are easy to make. Three ingredients and you can have them too.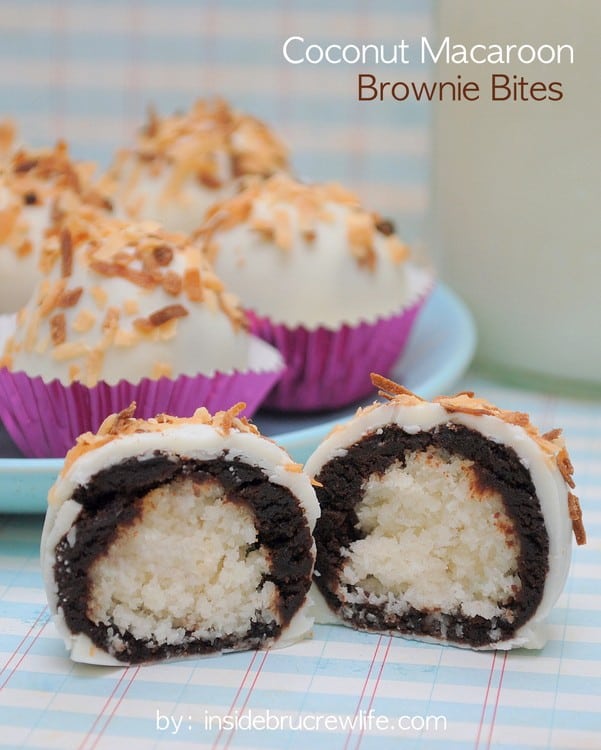 We spent all weekend painting in our church auditorium. And I will be happy to never see another paint roller again.
But that isn't the case since we still have one more color to roll on.
We must press onward and get it finished. It's going to look super hot when we get it all done.
Speaking of hot...this weekend was a scorcher!
Super hot, super humid, and super sunny... it actually made me glad to be inside in the cool air with the paint roller in hand.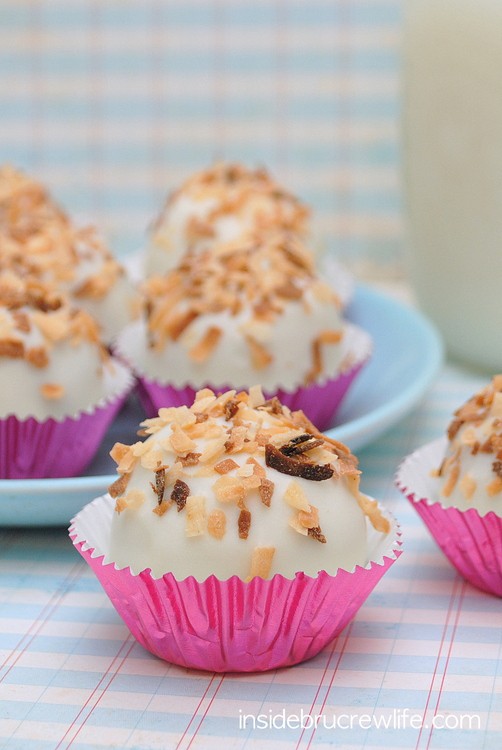 I saw on the weather that we are supposed to have a heat index of 110 degrees this week. Thinking it might be a good time to just veg on the couch, watch me some movies, and eat some bon bons.
Ok, I have actually never done that...but doesn't it sound like fun?
Maybe I will just make these Coconut Macaroon Brownie Bites again and try it.
I tell you, I am rather smitten with making brownie bites! So far I have made Cookie Dough Brownie Bites, Salted Caramel Brownie Bites, and Marshmallow Brownie Bites!
Like I said totally smitten with these little brownie bites! Especially with my newest and most delicious brownie bite concoction!
One of the best parts is that you can use store bought macaroons, or you can make the filling from these Oreo Coconut Cream Truffles.
I found some macaroons in the candy aisle at the Dollar General, but I have made them with the homemade filling before too!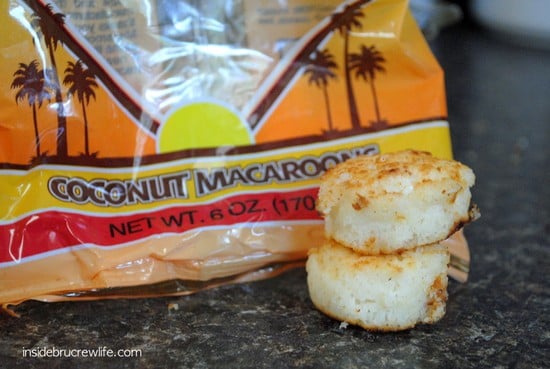 No sense heating up your house twice during this heat wave to make some of these yummies.
I know I say it every time I bake something new, but these were quite honestly the best!!! Please, please, please do yourself a favor and make some ASAP!
They were so good that I actually gave away most of these Coconut Macaroon Brownie Bites because I was very worried that I might just eat every last one.
That would have made my mouth happy...the thighs...not so much!!!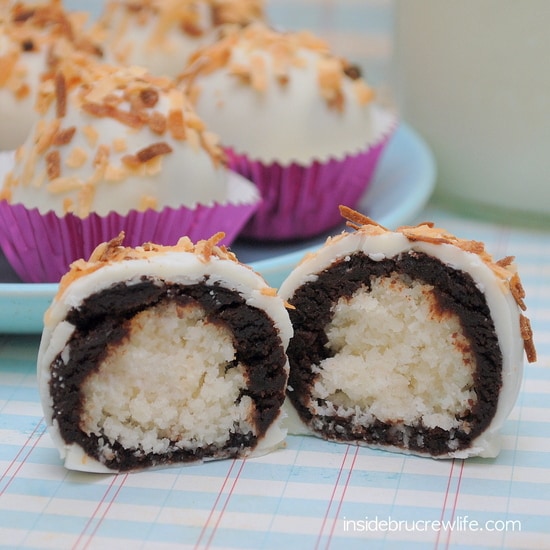 Do you love a recipe you tried from Inside BruCrew Life?
Please leave a 5-star ⭐️ rating and a review in the comments section below.