Create a fun cookie that everyone will enjoy. These Cotton Candy Whoopie Pies start with a cake mix and a Duncan Hines frosting and flavor packet for a cookie sandwich that is great for lunch boxes or after school snacks.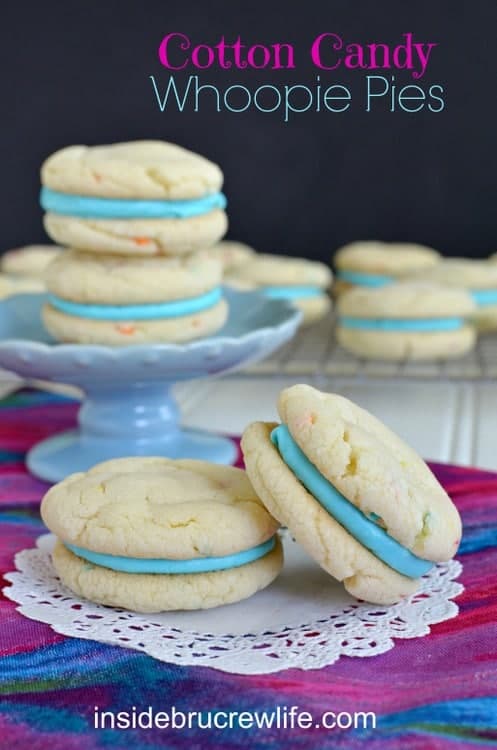 Did you know that your oven is great at hiding things?
Do you have company coming over soon and no time to do the rest of the dishes? Put them inside the oven on the racks...just don't forget and turn the oven on later. I've done both before. The hiding and the forgetting.
Underneath is a great hiding place for things like fruit snacks, popcorn, pretzels, air soft bullets, straws, and even tomatoes.
What?
I use the vacuum attachment every time I vacuum the kitchen, but apparently it doesn't reach every single place. I always find an amazing assortment of grossness when I actually pull the oven out from the wall. Yeah, that only happens about twice a year, so who knows what could be under there by now.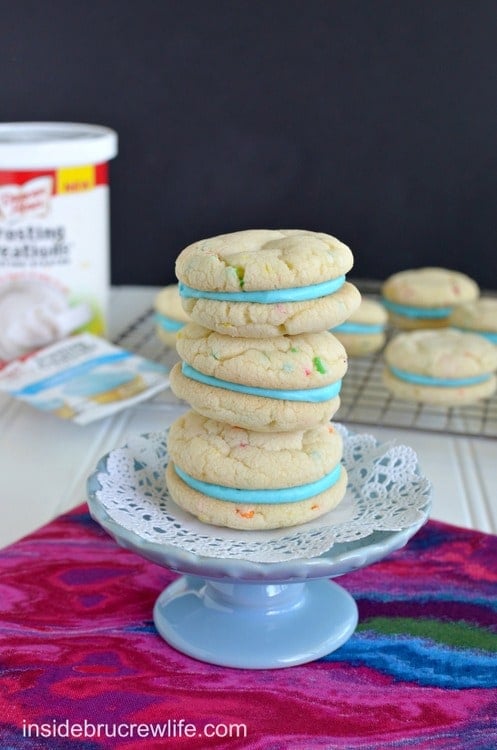 Did you know that biting into hot pizza pockets is a bad idea?
It's an even worse idea when you bite into those sample pizza pockets at Sam's Club. Why you ask? Because then you have to walk around the rest of the time with cheese and sauce all over your shirt. Yup, that would be me again.
We were at Sam's Club on sample day, and they had the pizza rolls. My hubby popped one whole in his mouth, while I thought I would be dainty and only eat half at once. Bad idea! Hot melty cheese went all over my chin and my shirt. Of course my husband got a huge kick out of that.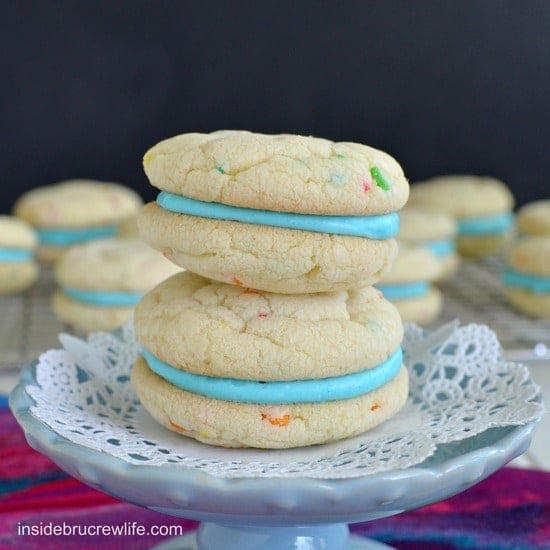 Did you know that you can't pour pop back into the bottle with a funnel?
I'm really not sure why I was trying to pour pop back into the bottle. But let me tell you...it does not work. You can just imagine the mess I had all over the counter and floor.
Just thought you would like to keep that random kitchen tip in mind for later.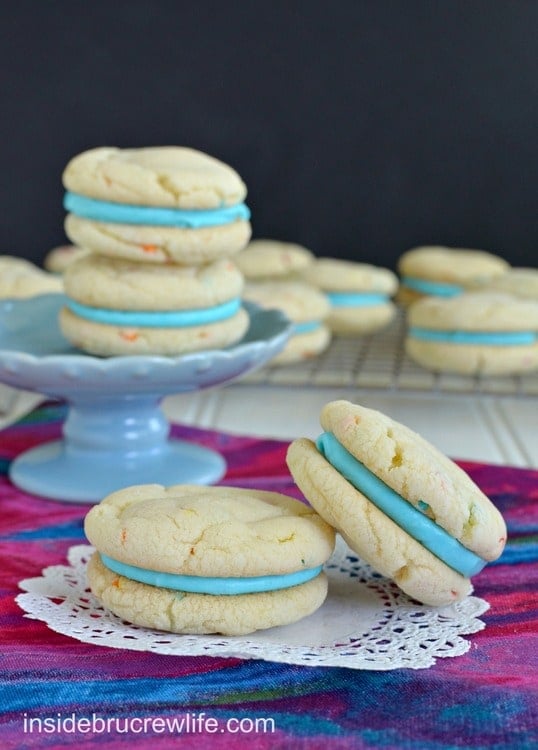 Did you know that cake mixes make great cookies?
One cake mix, one stick of butter, and one egg and you are on your way to a delicious and easy cookie. You can also add candy to the dough like I did for these Butterfinger Whoopie Pies. So many options and fun things you can do to these cookies. Go ahead and crazy with it!
For these confetti cookies, I mixed together a Duncan Hines Frosting Creations packet into the Frosting Starter. I knew my kids would love the Cotton Candy flavor, but feel free to use a flavor that your family will love.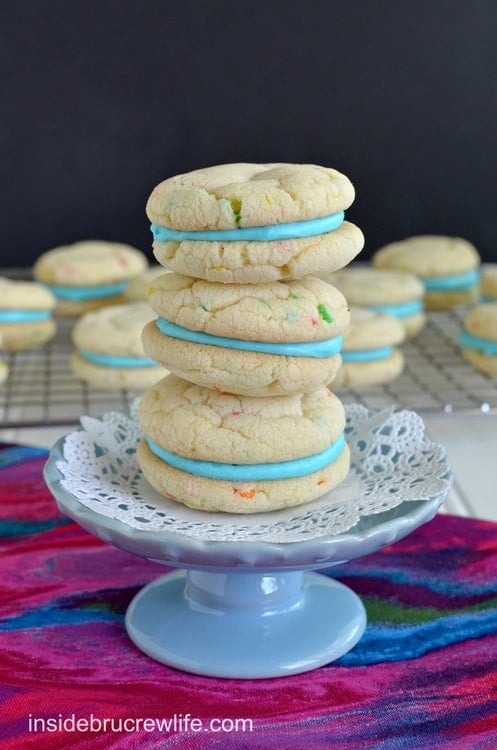 Stay up to date on all the BruCrew baking here:
FACEBOOK | PINTEREST | GOOGLE+ | TWITTER | INSTAGRAM | BLOGLOVIN
Other easy desserts from mixes: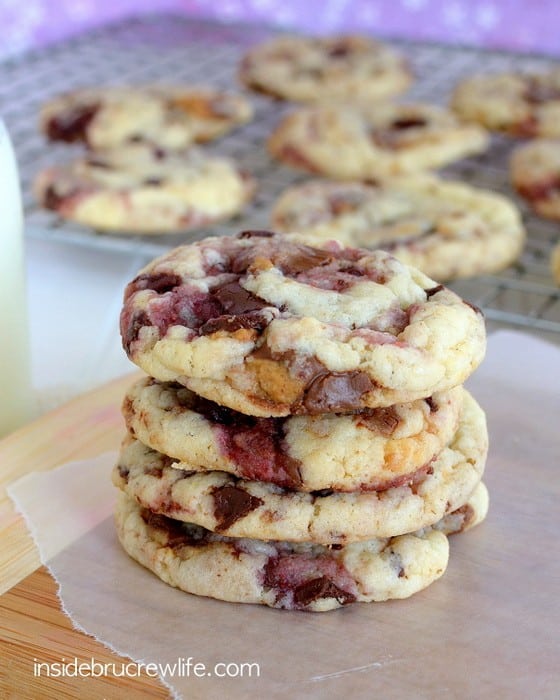 Peanut Butter and Jelly Cookies