A sweet frosting and a white chocolate swirl give these Glazed Apple Butter Shortbread Bars a fun fall flair. These are a great cookie to enjoy with a cup of hot or cold apple cider.
*This post is sponsored by Musselman's. I am partnering with them this fall to create recipes using apple butter. As always, all opinions are 100% my own.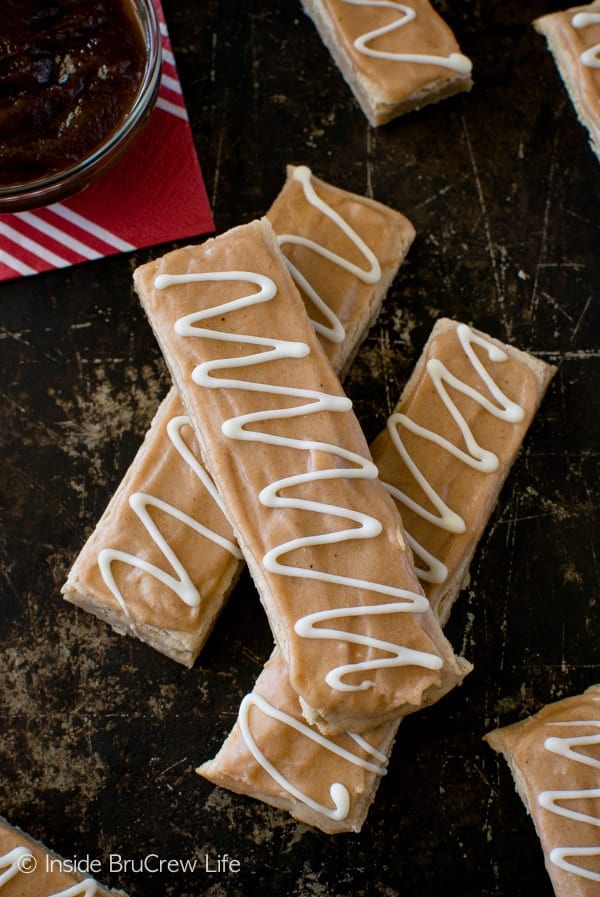 CLICK HERE TO PIN THE RECIPE FOR LATER!
I have been burning fall candles every day trying to convince myself that fall is really here. The calendar says fall has arrived, but the weather outside does not say the same thing. I'm ready to wear jeans and sweatshirts and drink hot coffee all day long because it's almost November.
The Texas weather outside is not cooperating with my desire to be warm and toasty...in a sweatshirt. Hot sunshine during the day means shorts and tank tops and iced coffee are still happening here. At least the cool crisp air after the sun goes down has me reaching for long sleeved shirts and pants.
Those cool nights are the perfect time for having a campfire. My husband and I have been enjoying sitting around a fire after the kids go to bed since it's so much more enjoyable that way. The smell of the burning wood is putting me into full-on fall mode. Something about the smoke from a campfire says fall to me.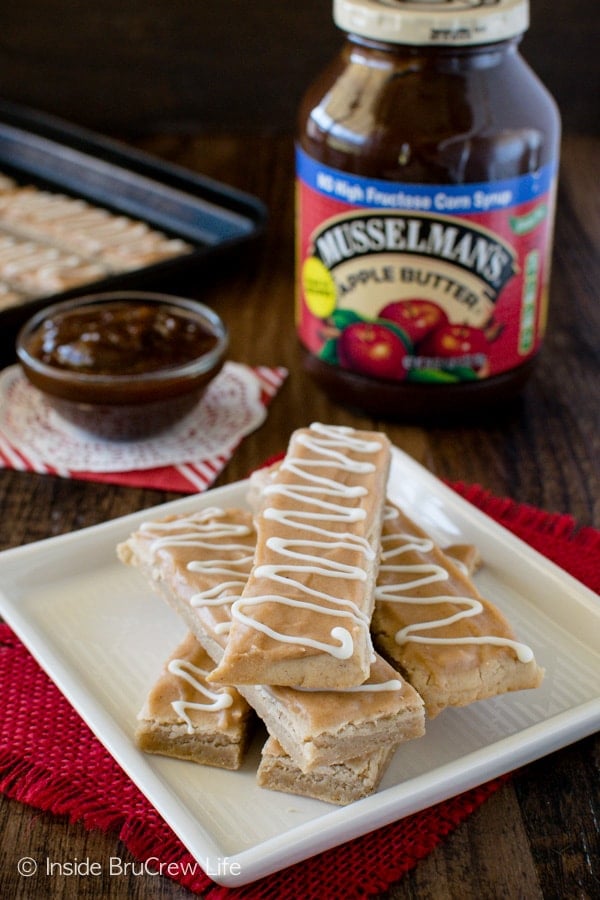 Another smell that puts me on fall alert is apples and cinnamon. Any time I can bake with those ingredients it makes me happy because it gives our house that spicy apple orchard feeling.
I grew up eating apple butter, so I was so excited when Musselman's contacted me about creating a few recipes. As a child one of my favorite things to eat for breakfast was toast covered in apple butter.
Who am I kidding? I still can't get enough of that toast!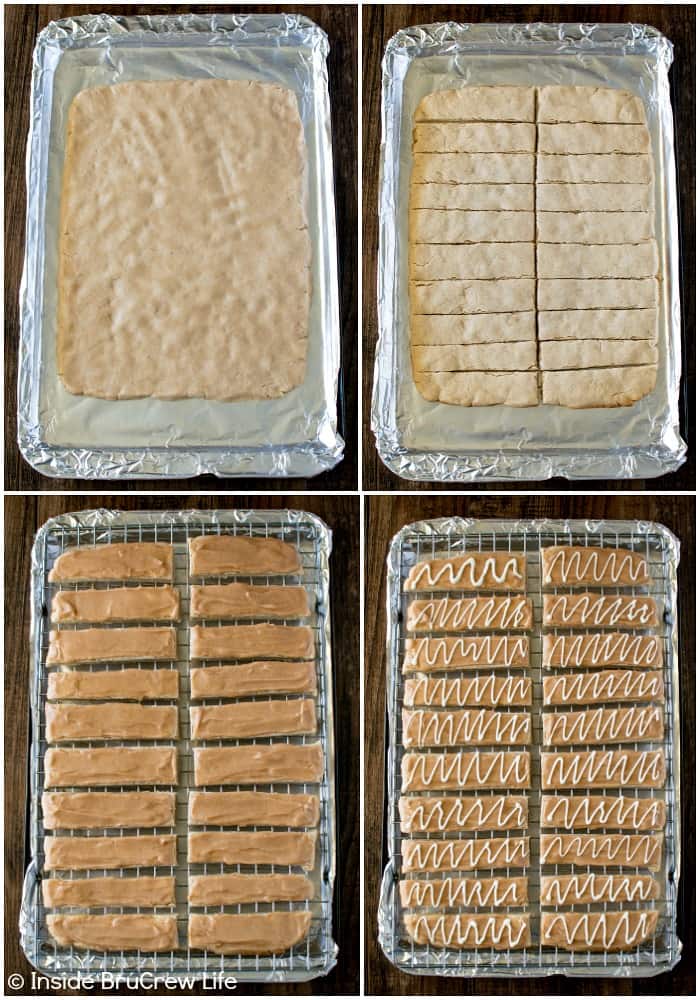 This week I decided to take my favorite peppermint shortbread bar cookies and give them a fall twist. Yes, that same christmas cookie was my jumping point for today's cookie.
Adding apple butter to the dough and the glaze was the perfect way to change up that holiday cookie! It's always fun when you can take a family favorite treat and give it a fun facelift.
Here are a few tips for making these easy glazed apple butter shortbread bars:
1. Spray a foil lined tray with nonstick baking spray. Press the dough into an even rectangle.
2. Cut the cookies into bars with a pizza cutter as soon as they come out of the oven. You want to do this while they are warm because they will break if you cut them cold.
3. Spread the cooled cookies with the apple butter glaze using a metal spatula.
4. Drizzle white chocolate on top of the bars to give them a pretty flair because pretty food tastes better. Am I right?
5. Devour these bars with a glass of apple cider. It's your choice whether to drink it hot or cold.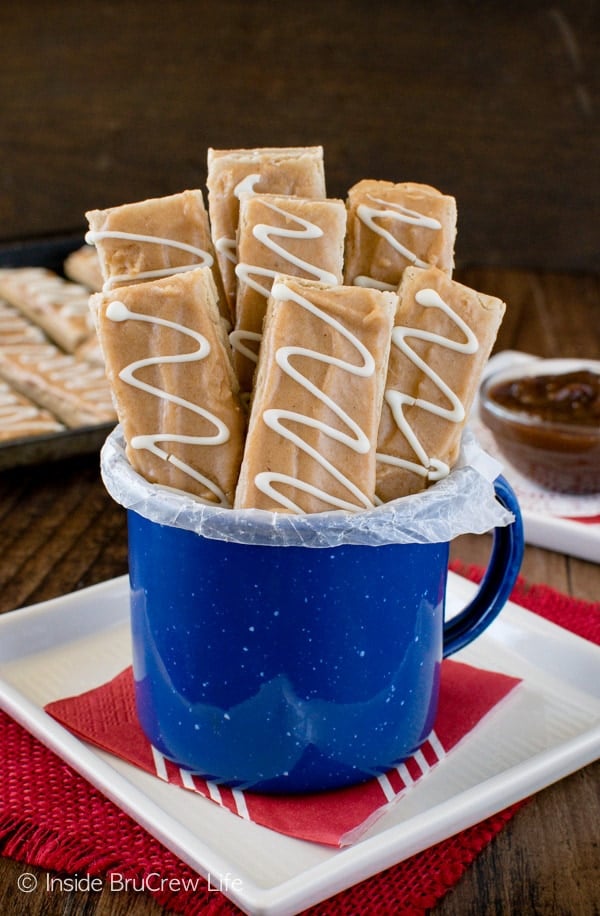 These cookies got better the longer they sat since the apple butter taste seemed to deepen each day. They were awesome fresh from the oven on the first day, but they were ten times more delicious and smelled amazing after sitting overnight in a closed container.
I may be guilty of snagging a cookie stick multiple times in one day because I couldn't get enough of that sweet apple butter taste!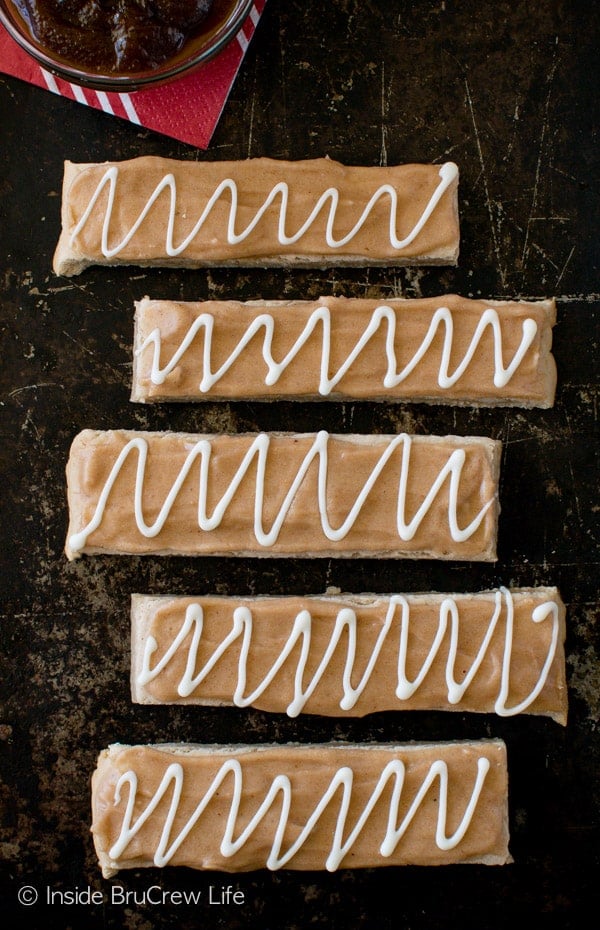 Connect more with Musselman's:
Facebook | Twitter | Pinterest

More family favorite recipes using apple butter: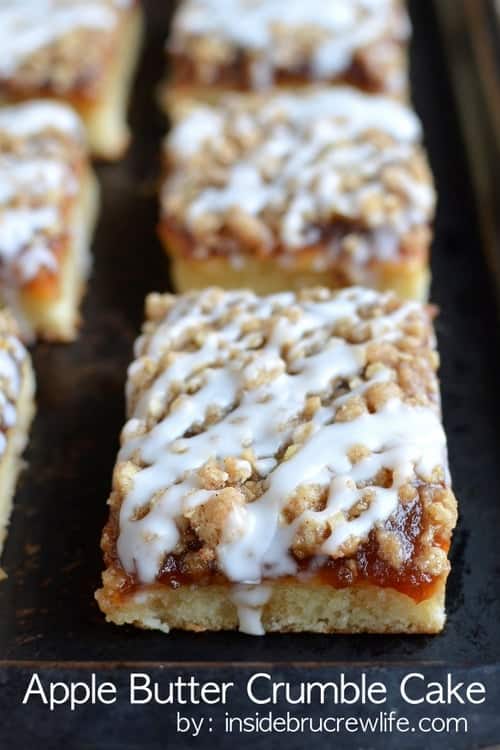 Add this Apple Butter Crumble Cake to your fall baking plans.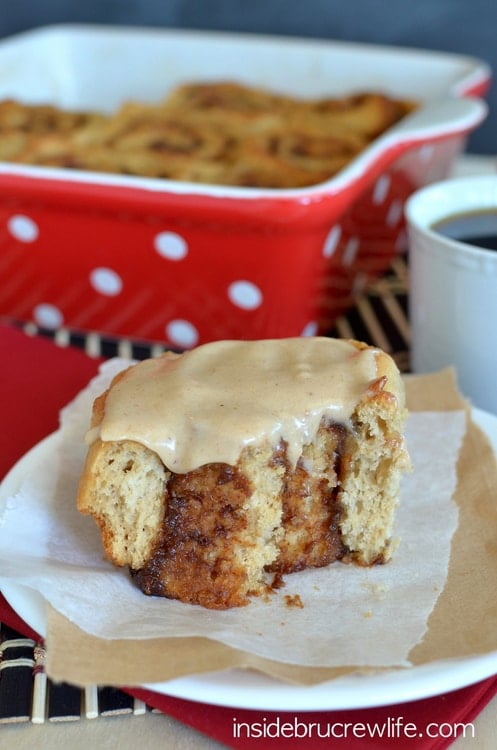 Start the morning with a batch of easy Apple Butter Cinnamon Rolls.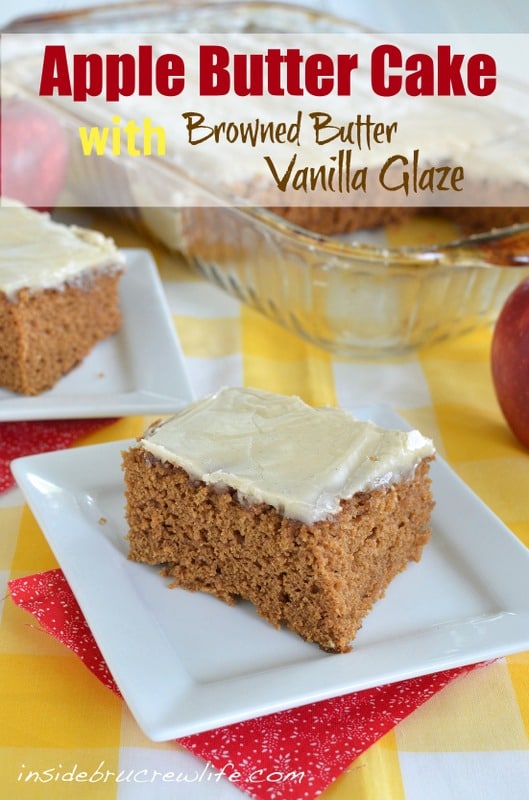 Need a fun cake? Try this Apple Butter Cake with brown butter glaze.
*This recipe and post were sponsored by Musselman's . All opinions expressed are 100% my own. Thank you for letting me share products and brands we use and love. See my disclosure policy for more information.*