This easy Hot Cocoa Trail Mix is full of chocolate covered peanuts and marshmallows. This fun hot cocoa twist makes this trail mix a great snack to munch on for movie night.
Some of the movies that I remember watching over and over again as a kid are the original Star Wars trilogy. I can't even tell you how many times my brother and sisters and I would sit and watch them.
And yes, I totally pretended that I was Leia and in love with Han Solo...I'm pretty sure every girl did, right?
Fast forward many years, and now there are more movies to fill in the gaps of the story telling us how Luke and Darth Vader were connected. I have to admit these new ones just aren't the same as the old movies. Sure the actual way they make movies is better, but there is something nostalgic about those old originals. Of course, if you aren't a Star Wars fan you probably don't notice or don't care.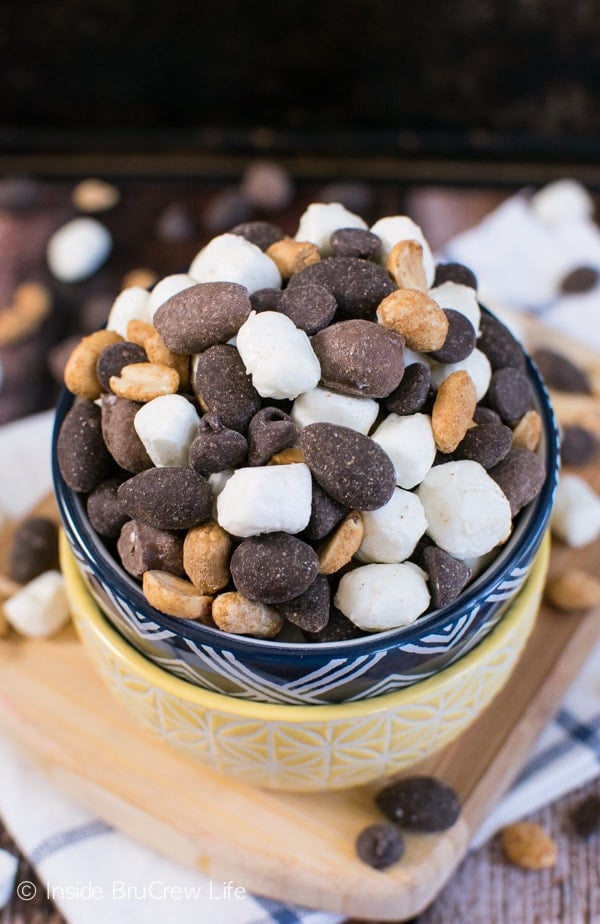 My hubby is a huge Star Wars fan. He has introduced our kids at an early age to the magic of light sabers and tie fighters. We love to do Friday night movie night with pizza and some sort of popcorn. My favorite is this Reese's popcorn.
The boys are totally counting down the days until the new movie comes out this winter. We even have Star Wars shirts to wear when we go see it in theatre.
Just be prepared for all the Star Wars geeks...I mean fans to smile and chat up a storm if they see you in your shirts early.
My husband and I were in Sam's Club the other day wearing our shirts and this guy started talking to us as we were leaving. I thought for sure he was going to keep walking to our car with us as he went on and on about the new movie and stuff.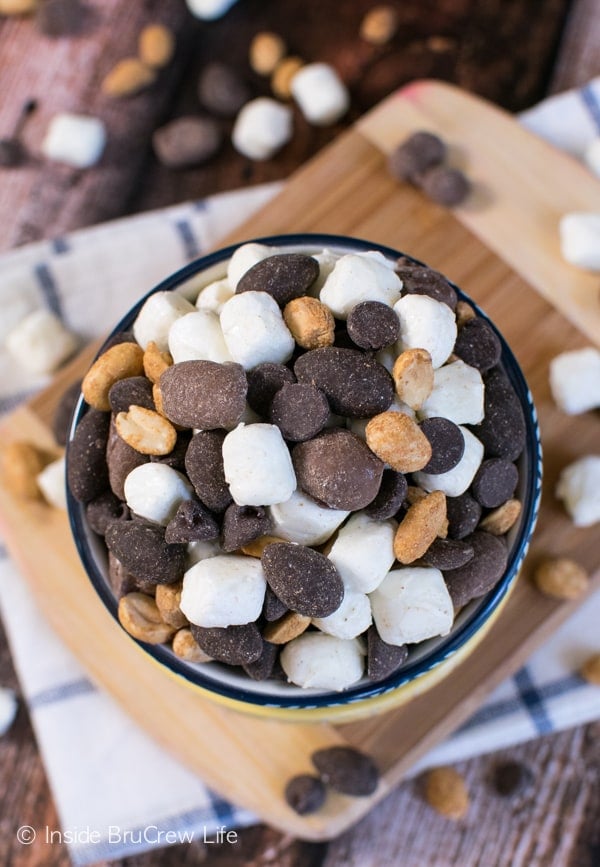 Another thing you should be prepared for is eating all the trail mix after you make it. Something about adding chocolate and marshmallows to a bunch of nuts is just so addicting. I literally couldn't stop munching on this snack.
I saw this version of trail mix at the store the other day. Sure I could have just bought the small bag of mix, but I figured why not buy all the different nuts, so I could have a big batch of chocolate coated goodness.
The only work you really have to do is coat the marshmallows in chocolate. Coating them in chocolate keep them from drying out in the nuts. I stirred white chocolate and marshmallows together, then spread them on wax paper to dry. Once they are dry, you can break them apart and stir into the nuts. Easy, peasy! Then start shoving handfuls into your mouth...
Good thing there are plenty of nuts in this mix, so I can call this a protein treat, right?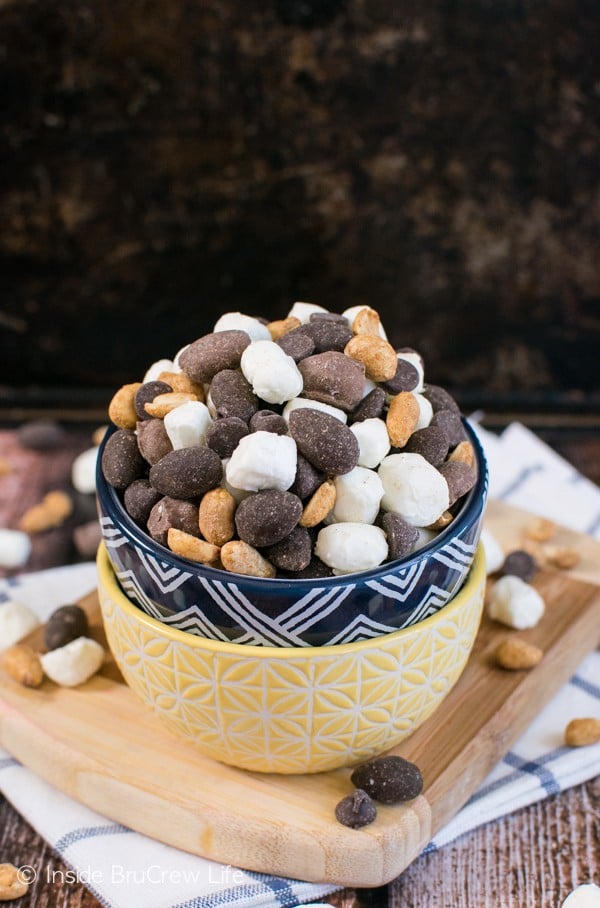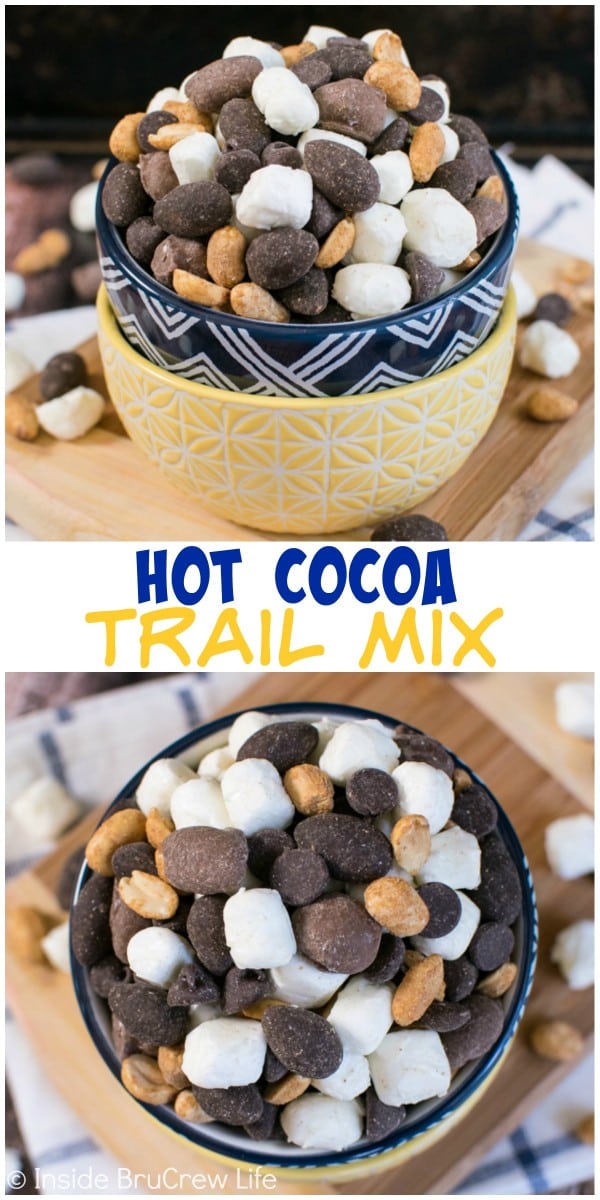 More fun snack mixes that our family loves to munch on for movies or road trips: