Chocolate covered popcorn gets a fun twist when it is mixed with cereal, marshmallows, and candies. This Lucky Charms Popcorn is so fun to make and eat on movie nights.
If you love the marshmallows then you have got to try this Lucky Charms cookie recipe as well!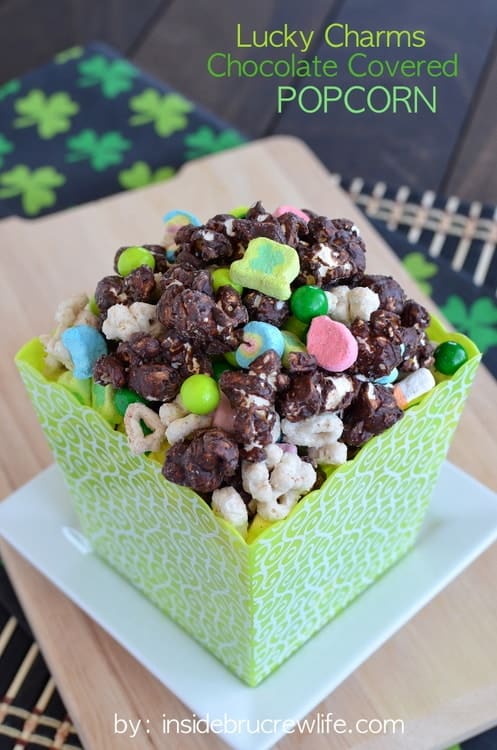 We have a new person in our house. His name is "I didn't do it". Sometimes he even goes by "It wasn't me".
All three kids have come to rely on him when some thing has happened that no one wants to claim. The thing is that "I didn't do it" and "It wasn't me" has been used so much lately, so now everyone loses out when he shows up.
Losing technology is a great way to motivate "I didn't do it" to leave.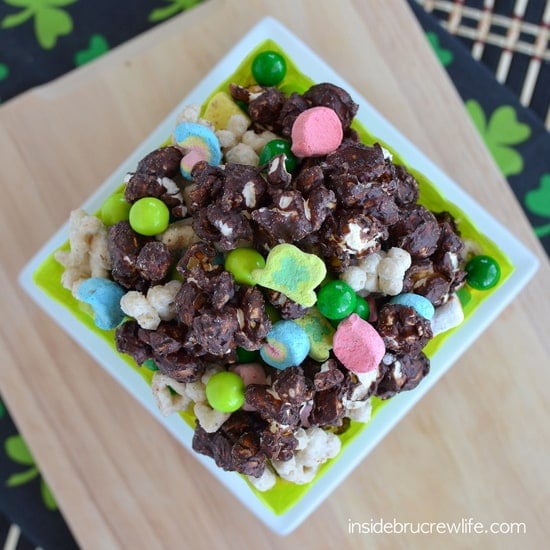 Who left the shower curtain open? "I didn't do it."
Who knocked over the shelf of books and videos? "It wasn't me."
Who ate all the marshmallows out of the cereal? "I didn't do it." "It wasn't me."
Hhhhmmm...I guess no one will be watching tv or playing video games for a very long time...or at least until this new person has left our house.
Gotta love this day in age when losing technology is painful. It works better than any other punishment.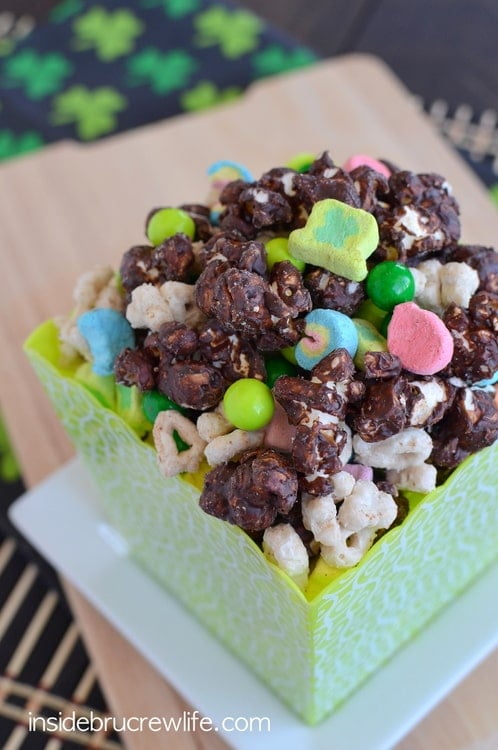 Lucky for you, I got to the box of Lucky Charms before anyone else this time. Those cute little marshmallows just seem to disappear before anything else. Our boxes definitely never have enough of those fun marshmallows.
To entice everyone to actually eat the cereal part, I covered it in white chocolate. Chocolate definitely makes everything better. Even cereal.
Then I tossed it with some chocolate covered popcorn, those elusive marshmallows, and some green Sixlets. It is the perfect snack to munch on for movie night or to eat whenever you have a sweet craving.
Feel free to use whatever chocolate is your favorite on the popcorn.We like dark chocolate, but white chocolate would be good too.
Just a warning...the marshmallows still disappear first in this too. I'm guessing "I didn't do it" got to it first.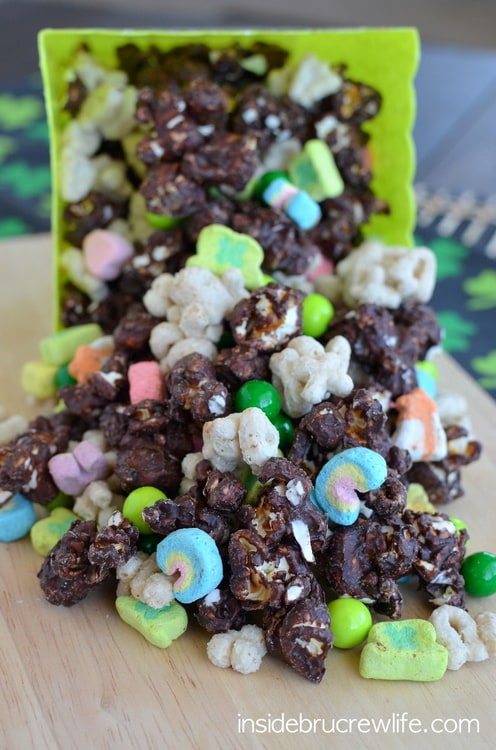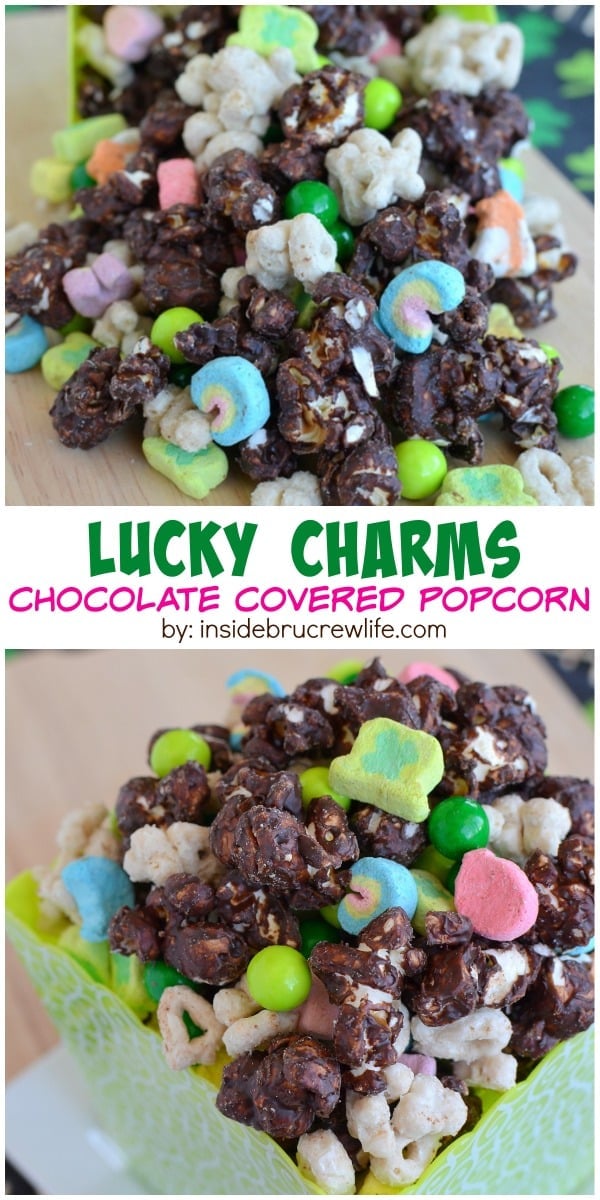 More Candy Coated Popcorn You Will Love