These Mint Cheesecake Brownies are a delicious way to end any meal. The hidden layer of mint cookies always gets smiles from everyone during dessert time!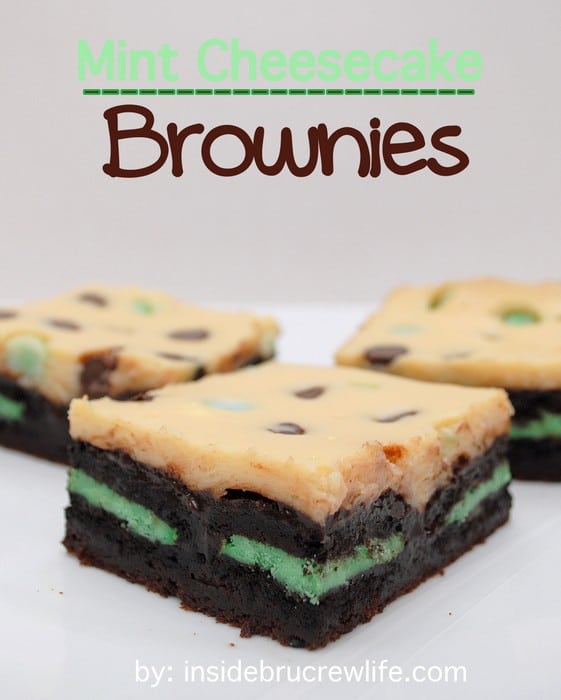 This is the last meal that I will be able to see for a while, so I had to make it a good one!
Today I am putting myself in the hands of the lasik Dr...again. Yes, I am going to go through the torture of PRK one more time.
And hopefully it will be the last time I need to endure it. (fingers crossed)Last year I had it done and my vision is ok now... but I still squint a lot to get my focus better. This touch up is supposed to finish fixing my astigmatism.
Before the first surgery I was blind as a bat. This last year has been great.
I love waking up and actually seeing my alarm clock.But I am also more nervous this time because I know what type of pain to expect.
Good thing I bought a large bottle of Ibuprofen. I have a feeling I am going to need it.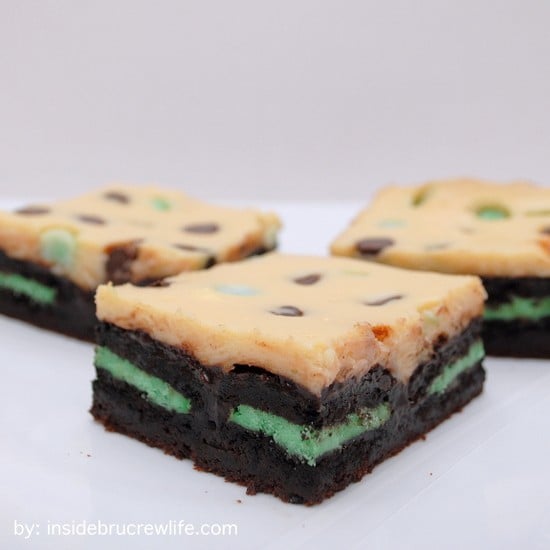 I decided if I was going to be "blind" and in pain for a couple days, a great dessert was needed tonight.
Enter in the cheesecake brownie bars...remember when I made these Ultimate Reese's Cheesecake Brownies?
I dug through my baking cupboard and found mint Oreos and a bag of dark chocolate and mint baking chips.
You just might want to make these because they were delicious!!!! (Even my husband liked these Mint Cheesecake Brownies, and he isn't a huge sweet eater...
so you know they MUST be good!!!
Mint Cheesecake Brownies recipe: