These Almond Joy Chocolate Chip Cookies have almonds, coconut, and candy pieces in them. They are perfect for dunking in a cup of milk.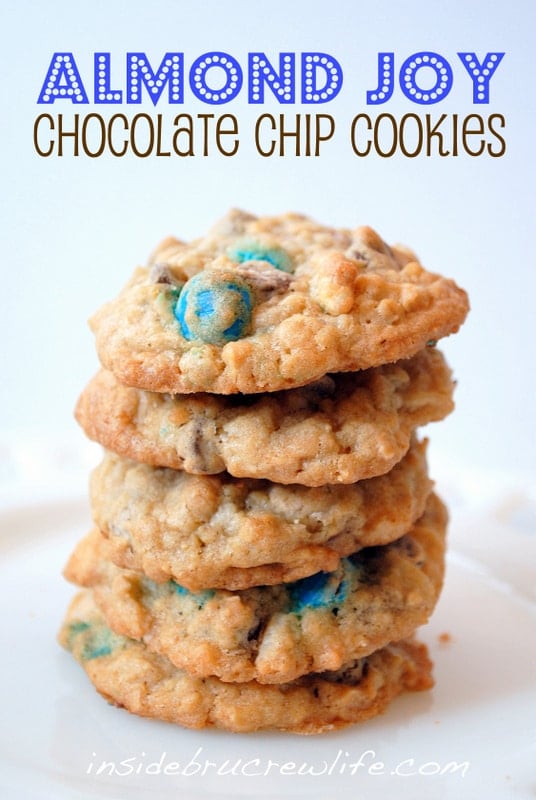 The hour and 20 minute torture that I have been enduring
this week at the gym has paid off!
I weighed in this morning and woo hoo!!!
4 lbs are gone.
Yup doing the happy dance over here...
the pants that I was hoping to wear
on our big date tomorrow night fit...again!
I just tried them on and
yup more happy dancing
going on in this house!
I just had to celebrate by sharing
some cookie love with you guys!
Honest!!!
I only ate one of these delicious bad boys!
Believe me, I wanted more...
but since my pant were zipped
and looked presentable for the public to see...
I resisted the urge for more.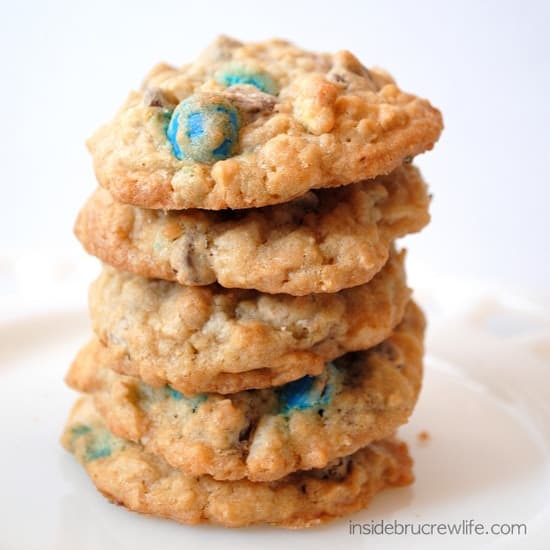 Also it has come to my knowledge:-)
that I have a peanut butter addiction...
and I had to break out of the pb rut
that I had gotten into.
so I resorted back to another yummy addiction...
COCONUT!
Plus, coconut reminds me of summer and
since it snowed here again...
I need all the summer time thinking possible!!!
Hope you enjoy:-)