These Mocha Cookie Crumble Cupcakes are full of chocolate cookie chunks and mocha flavor. They are a perfectly decadent cupcake worth biting into.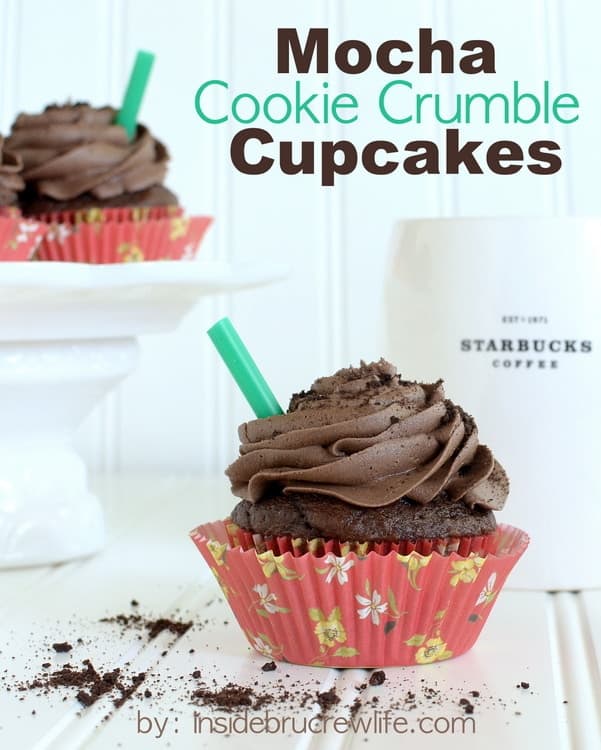 So the other day my daughter and I went out to get groceries.
And she asked the question she always asks when we go out...
"Can we get coffee?"
Since I had it in my head to drag her to at least 3 stores that I was sure of,
I figured I better sweeten the deal for her.
"Sure. Why not, I replied."
We got to the coffee shop, parked, and went in.
I had an ulterior motive for going into the store instead of the drive thru...
these cupcakes have been swirling around in my head since the last time we stopped at Starbucks.
So...I knew I had to "pick up" a few extra green straws.
Oh, all right.
I was going to steal a bunch when we left. You got me:-)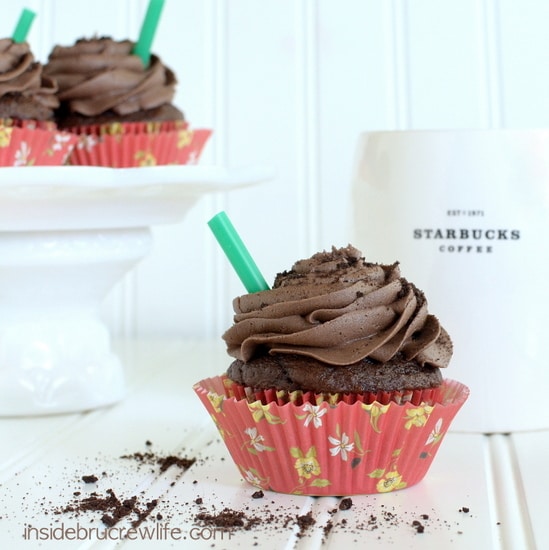 My daughter ordered the Mocha Cookie Crumble Frappuccino,
while I went with my all time favorite, the Mocha Coconut. (so happy it is here again)
Then on to JoAnn Fabrics to get lost in fun things.
We picked out paper for birthday invitations, looked at fabric, checked out the clearance,
and found a jumbo muffin pan that I had been looking for.
It was a successful trip with no complaining that I had been there too long.
Thank you coffee!
We headed to the checkout with our "treasures" and a gift card.
The girl at the counter was more than happy to help us and
asked what kind of muffins I was going to be making.
Being the spur of the moment baker and blogger that I am,
I replied that I wasn't sure yet...
and that I was a baking blogger and bought pans "just because" all the time.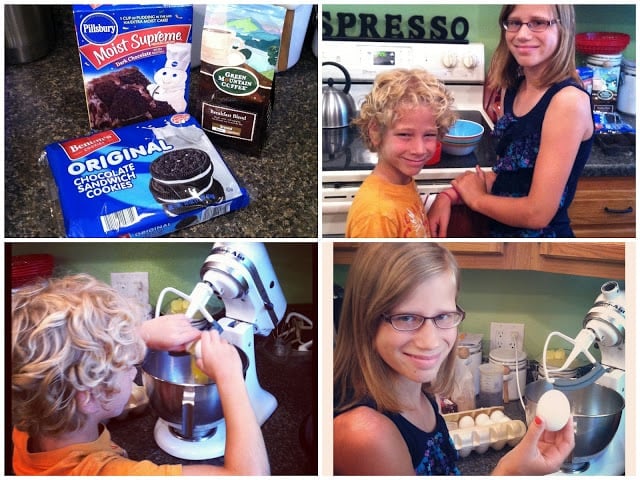 She was so sweet and even asked the name of my blog.
Now usually I am shy and don't mention too much to real life people about my blog.
They don't usually understand what I am talking about and
why I would bake treats for people I don't know or can't see.
Food bloggers, you understand right?
Fortunately, she seemed to be into blogs and
we talked about muffins and cupcakes for a few minutes.
The whole time I was smiling really big because I was brave and shared
my blogging passion with a real life, oxygen breathing
human that I could have reached out and touched.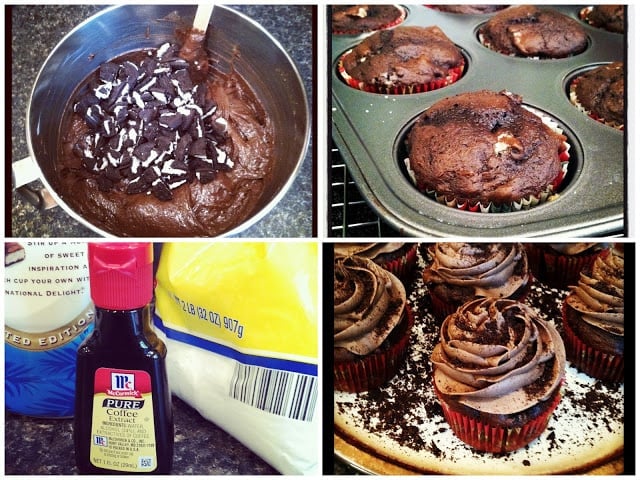 My daughter and I got back in the van and headed to the next store.
I was kind of on a high from sharing, and so I was recapping the convo with my girl...
who really could have cared less that her shy mom gave out her blog name.
She just looked at me and laughed and said,
"Dude, you have stuff in your teeth."
Are you kidding me?
Darn you delicious mocha coconut!!!
You took me down with your delicious floating coconut flakes!
Yup, yours truly had chocolatey coconut flakes in between my pearly whites.
No wonder the girl was so sweet and kind.
She was probably thinking what kind of moron baker walks around
showing off food in her teeth?
I wanted to die!
So much for that sharing high...
where is that shovel to bury myself with?
Now I am just hoping she forgets the blog name,
since I didn't have any business cards with me to hand out. (thank goodness for procrastination this time)
My theory...she isn't going to remember me anyway.
But just in case, I will avoid JoAnn's for about a month!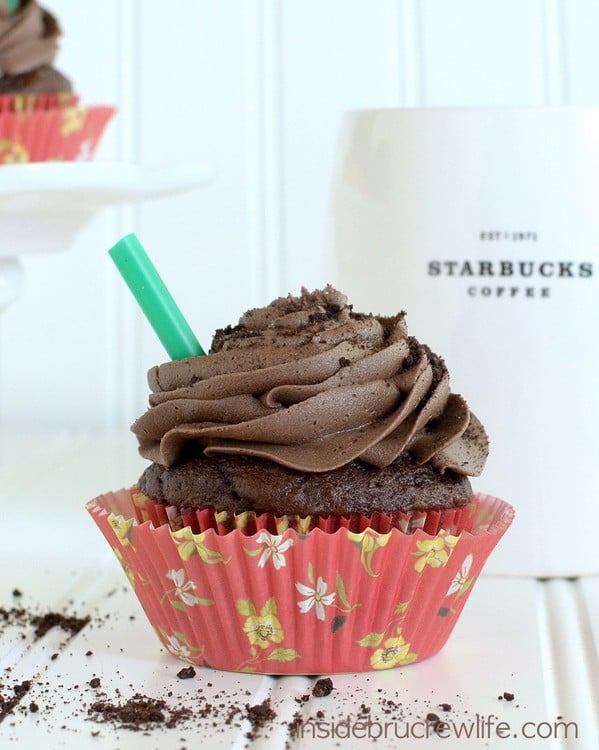 Baking always helps relieve whatever kind of funk I am in.
And baking with kids is a really good way to forget embarrassing moments...
instead you begin to worry about egg shells floating around in the cake batter:-)
And did they just lick their fingers and then break more cookie chunks?

Since apparently coconut isn't my friend right now,
I decided to make the cookie drink into a fun cupcake.
Chocolate and coffee...yes, please.
They were so yummy and made me kind of forget my crash and burn experience.
Thank goodness my husband took most of the cupcakes to work with him.
And then kids finished off all the pretty ones in the fridge.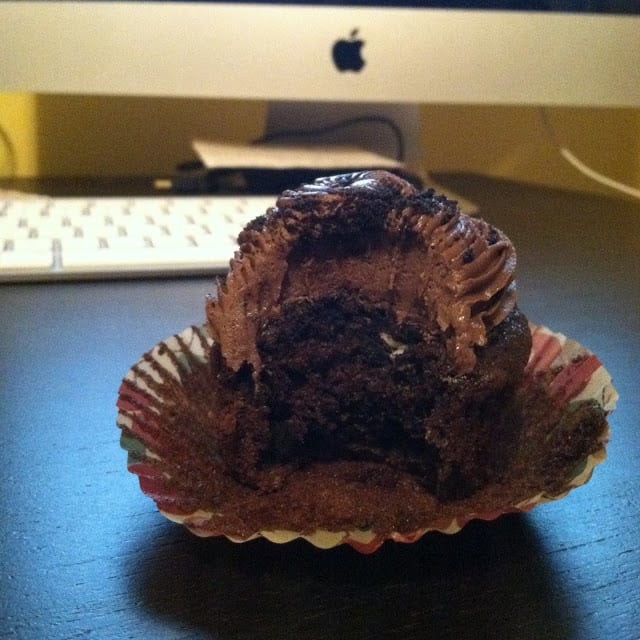 Oh lookee what I just found in the fridge...a few extra cupcakes hiding in a box.
It was stressful remembering the traumatic coconut experience...
don't judge me for eating cupcakes at midnight:-)