The filling in these Cheesecake Nutella Twists will have you grabbing another one in a hurry. Crescent rolls filled with chocolate and cheesecake is a delicious way to start any day.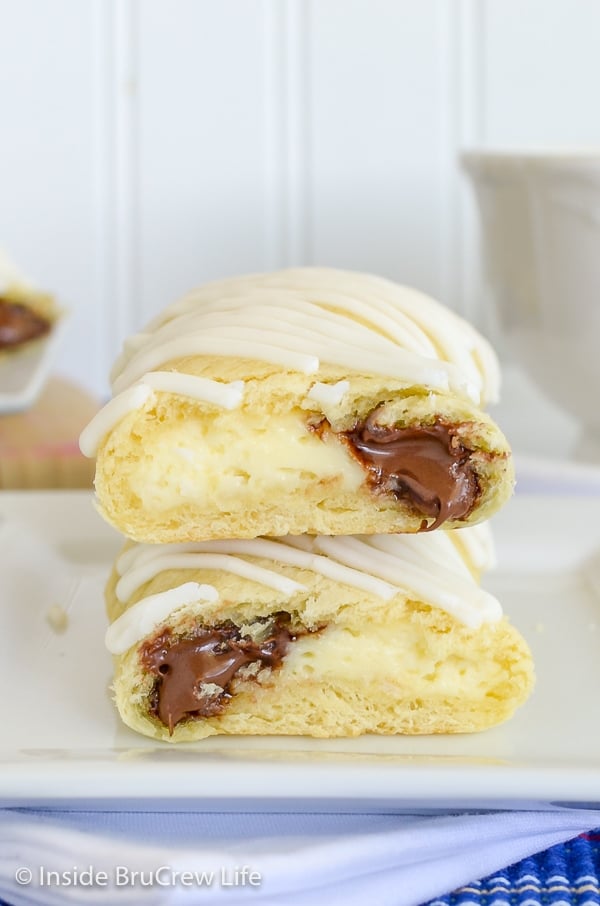 Years ago our kids would always ask for blueberry pancakes or banana waffles for breakfast. But cooking while you are still half asleep is not recommended because food tends to burn if you cook with your eyes closed. Give me coffee first.
Since hot breakfast is probably something that I will never excel at, I make up for it by making batches of breakfast food the afternoon or night before and freezing them for later.
Yes, I realize hot and fresh is better, but our kids never complain about popping frozen homemade waffles or pancakes in the toaster.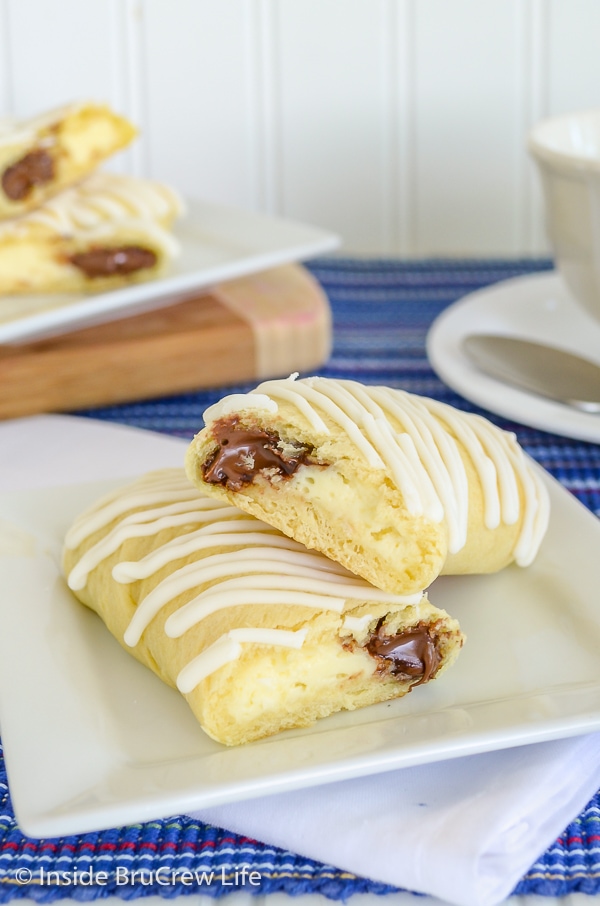 We also keep different muffins and Loaded Egg Burritos in the freezer for the kids to eat for breakfast. Now they are teenagers, they can handle heating up all the breakfast stuff on their own.
I do like to make fun little treats for them to enjoy after school. These crescent rolls with Nutella were one of the fun creations I surprised them with one day.
Ingredients for crescent rolls with cheesecake filling:
Crescent Rolls - You will need two packages of canned rolls to make this recipe.
Cream Cheese - Make sure to set one package out ahead of time, so it can come to room temperature.
Sugar - Granulated sugar sweetens this particular roll.
Egg - A large egg helps to bind the cheesecake filling together.
Nutella - The sweet chocolate spread adds a fun flavor to the filled crescent rolls.
White Chocolate - You can use white chocolate chips or white chocolate melting wafers for the drizzle on top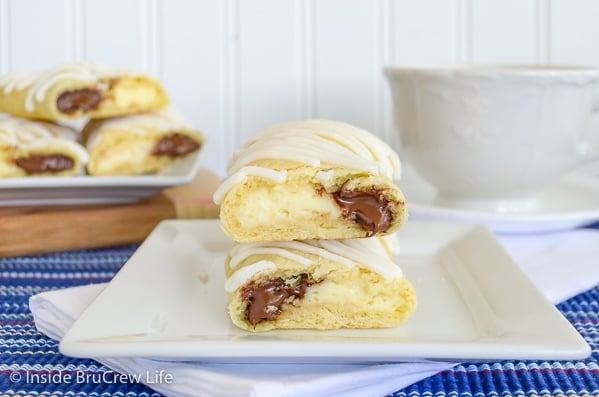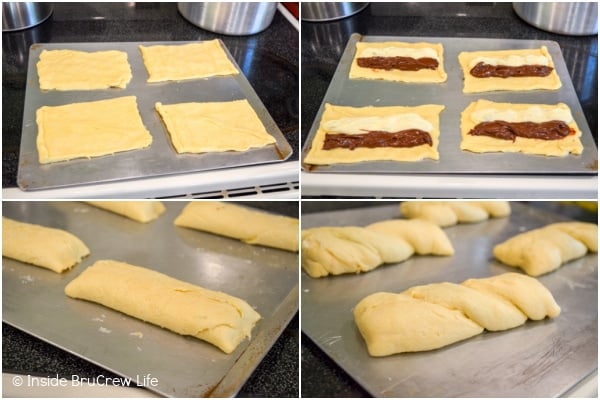 How to make Cheesecake Nutella Twists:
Beat the cream cheese and sugar until creamy. Add the egg and beat again.
Open both packages of crescent rolls and lay them out on a baking sheet. Press 2 triangles together to form a rectangle, repeating until you have 8 rectangles of dough.
Scoop out a large tablespoon of Nutella and spread it down the right center of each rectangle.
Repeat with a large tablespoon of cheesecake filling down the left center.
Fold the sides over to the middle and gently pinch the seams together. Pinch the ends together too.
Flip the roll over carefully. Gently twist the roll. (You can also just pinch the roll together and skip the twist.) Pinch together any seams that come undone.
Bake and cool.
PRO TIP: To make these cheesecake Nutella rolls even more fun and delicious, drizzle the tops with melted white chocolate before serving.
What other ingredients are good in crescent rolls with Nutella?

Other easy desserts using crescent rolls: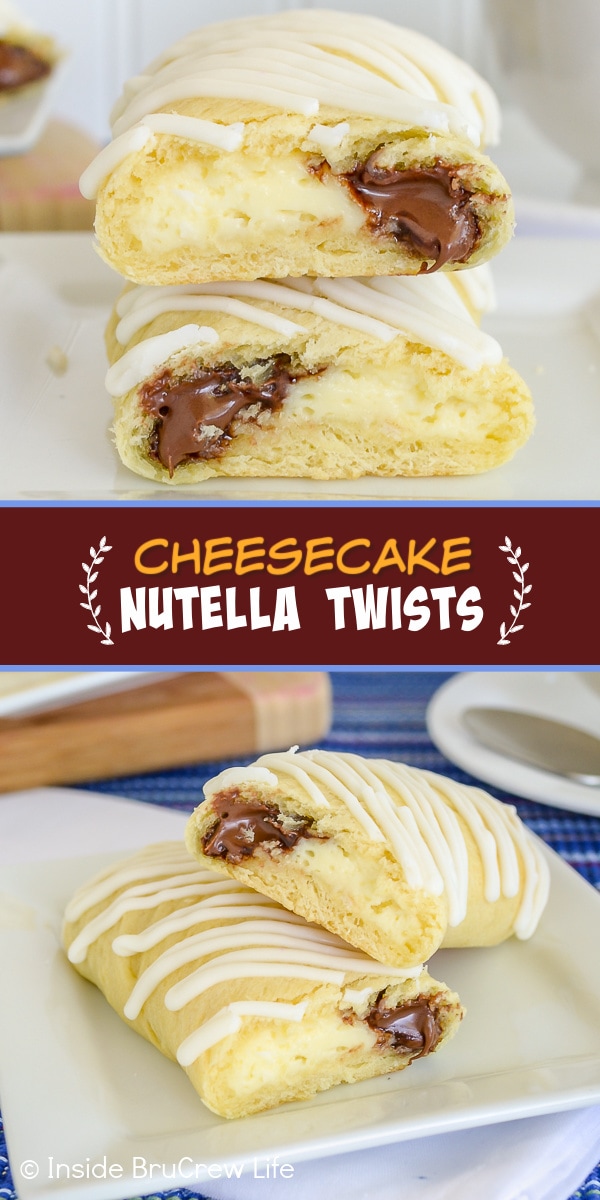 *The post for Cheesecake Nutella Twists was first published April 19, 2012. The post and photos were updated and republished January 14, 2021.