This spicy and fresh Pineapple Peach Salsa is the perfect addition to salads, tacos, or grilled chicken.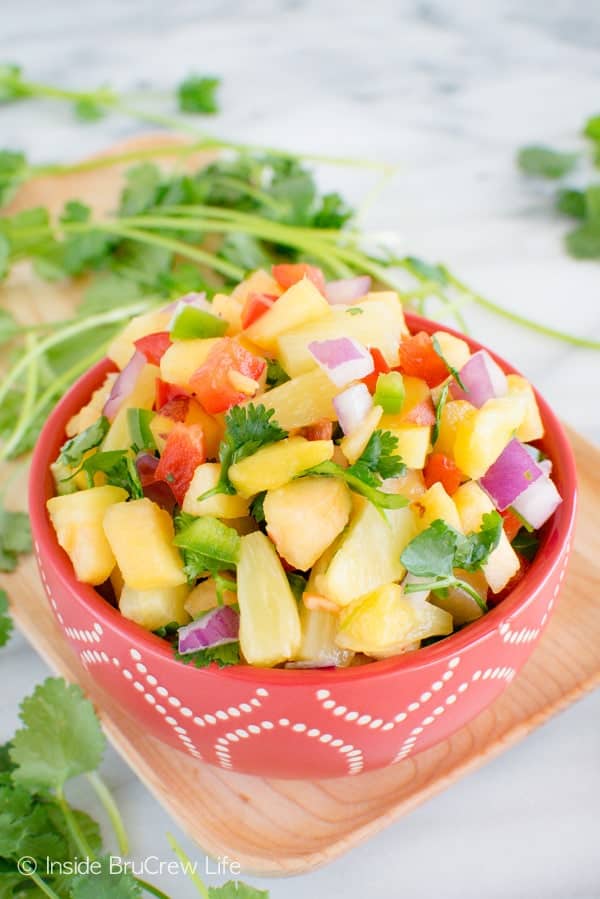 I know it is only the middle of May, but summer weather is in full force in our part of the country. Oh, wait. Everyone says this is not even close to what it will be like in the middle of July. I guess 90 degrees is mild compared to what it will be later.
We lived in Indiana for 11 years, and it was always chilly and rainy there at this time of the year, so this is summer-like weather to me. And boy, am I loving it!
I also love that it is just a hot heat. There is no muggy, humid fog to endure when you go outside. Each afternoon my chair and beach towel have been calling my name. It's a call I just have to answer. Nap time in the sun is my jam.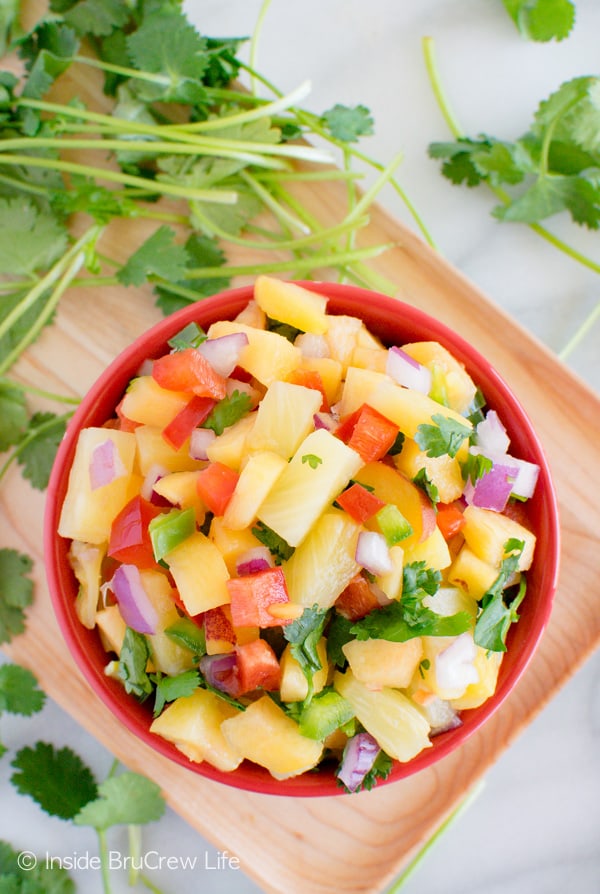 Fresh fruit and veggie salsa is also another one of my current favorites. At one point in my life I didn't like my fruit and veggies to be mixed together.
But as I have gotten older, I realized the error of my ways. Eating this Strawberry Orange Spinach Salad over and over every week is definitely something I could do!
Adding fruit salsa to any salad makes it so much better. I love that the juicy fruit adds so much flavor, so I do not even need a salad dressing. Any way I can save mindless calories is a good thing!
I have been adding this pineapple peach salsa on top of my grilled chicken this week. Perfect healthy dinner to keep my bathing suit goals in focus. Of course, I also added it to these Caribbean Jerk Shrimp Tacos, and that was pretty incredible too.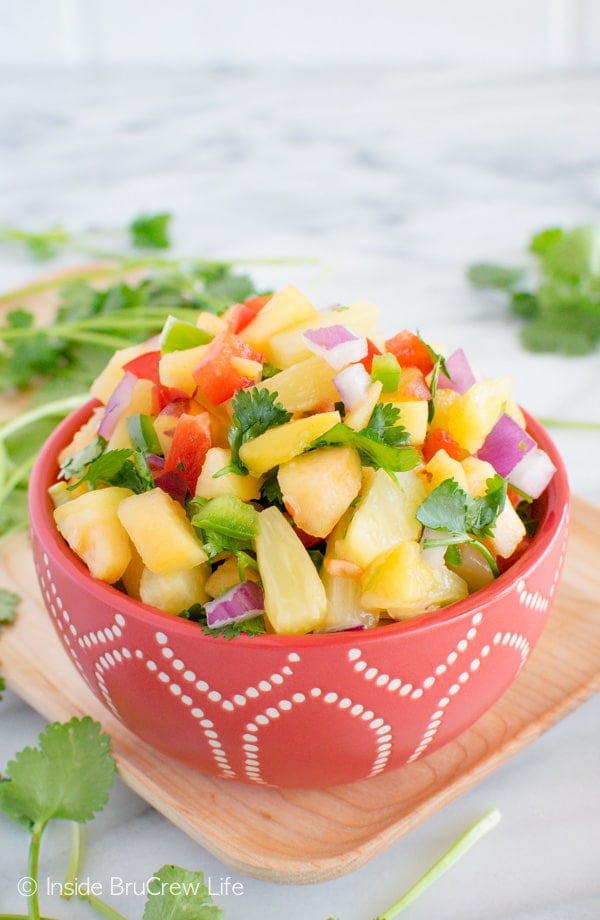 PIN IT NOW TO SAVE THE RECIPE FOR LATER!

Other Great Salsa Recipes