Pumpkin Banana Streusel Muffins are just the thing to warm up your fall mornings. They are even perfect for noshing on in the car on the way to school.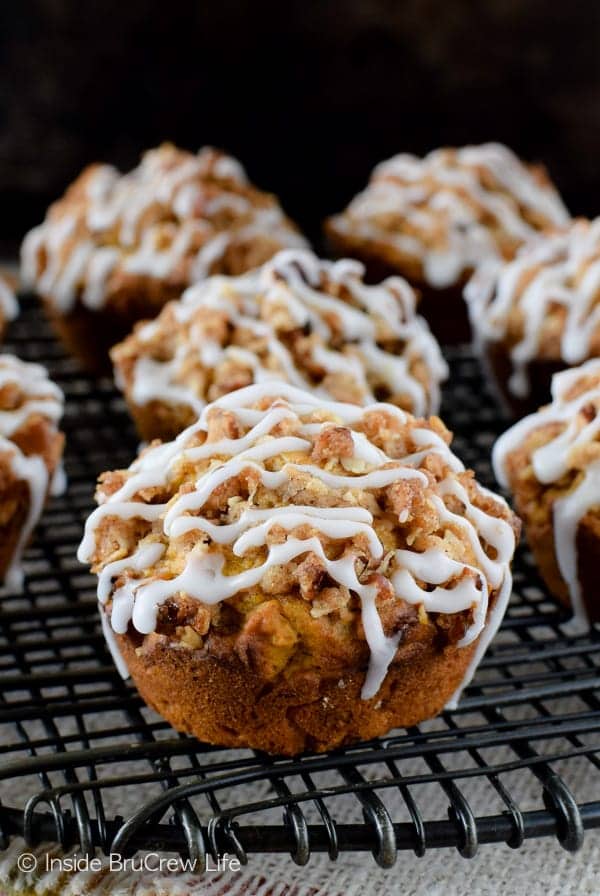 Ok, people. What is up with all the kids flipping water bottles all over the place? All summer long…flip, flip, flip! Flip the bottle during the car ride, flip the bottle during dinner, and flip the bottle while watching TV…it's enough to drive a parent mad!
I guess I should be glad my kids have found something to do besides playing video games all the live long day, right? But I tell if they flip another bottle one more time…
I guess I really should look at as a skill. Plus, like I said, it is a distraction from the electronics that usually capture the kids' attention. And it doesn't cost that much money. Well, that is until I start to count up all the water bottles lying around their rooms that are not completely finished. Ok, never mind. It's time to put a stop to all the flipping bottle madness!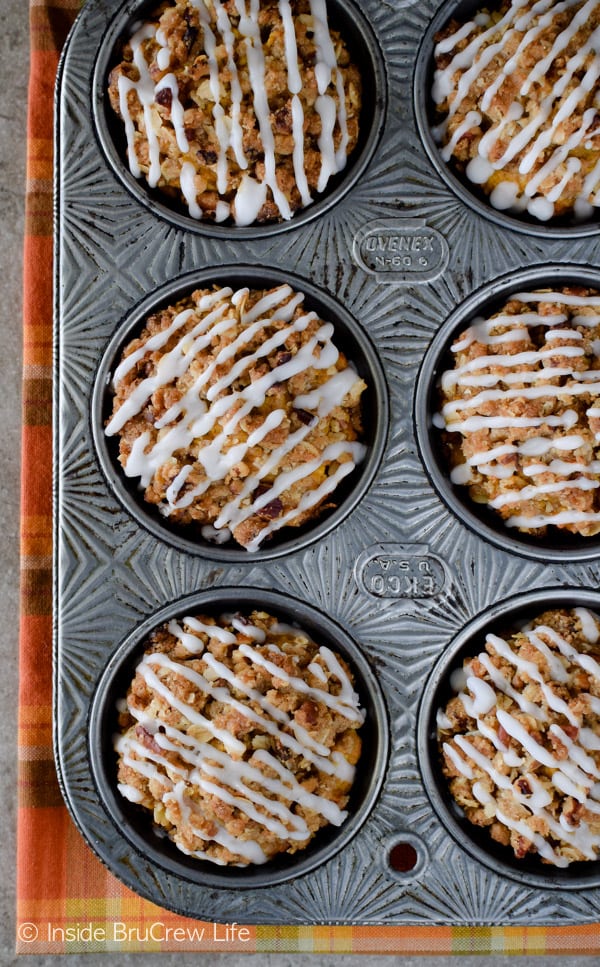 That's enough griping about those bottles for now. Let's talk about another skill. Buying bananas every week and then trying to find ways to use them up before they get too mushy is one I've gotten pretty good at over the past few years.
Of course, we can always freeze the ones we do not eat or bake with for more smoothies or peanut butter banana popsicles.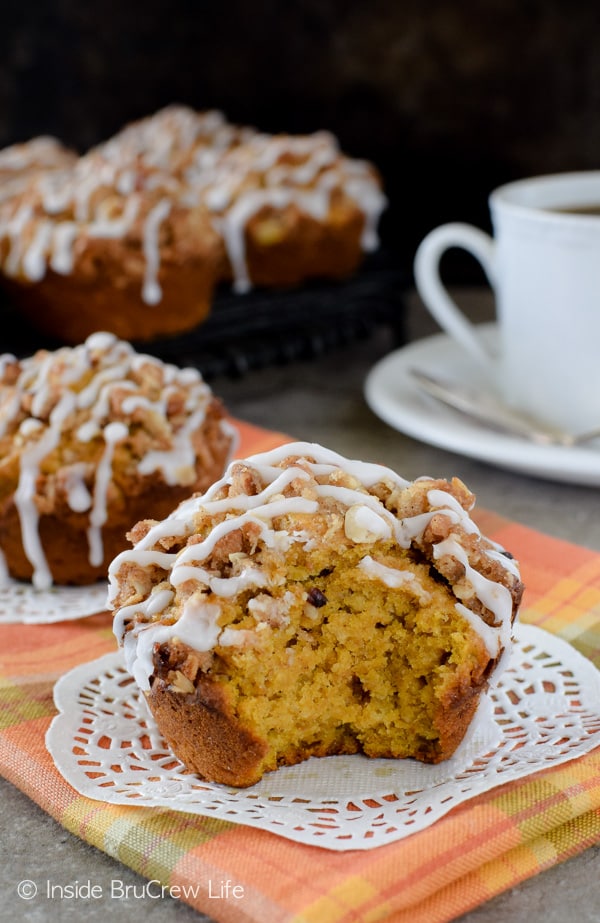 Now that fall has officially arrived, I decided to use a few of those brown bananas on the counter for a batch of pumpkin banana streusel muffins. It was a pretty delicious combo to say hello to cooler weather!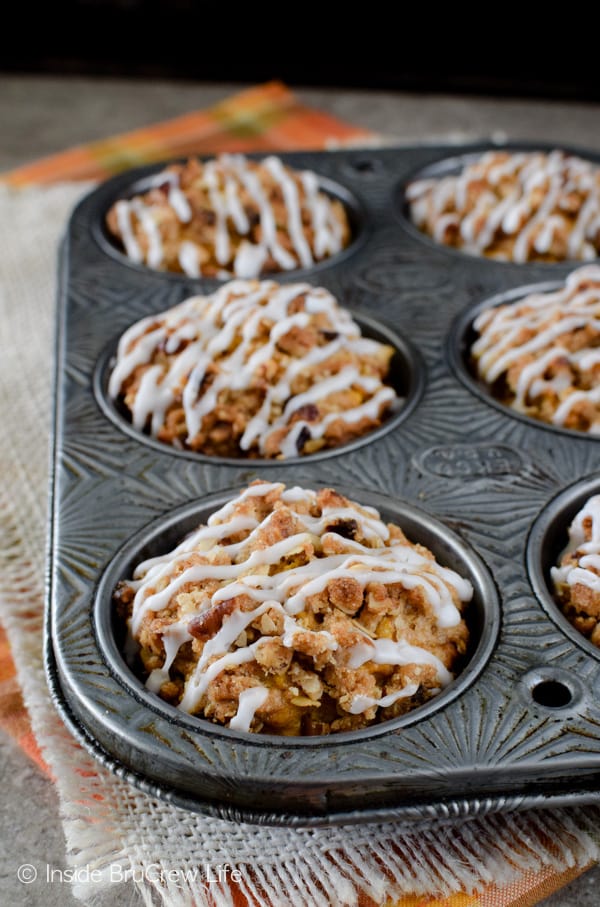 I'm all about adding streusel to all the things right now. I used a version of it on top of this chocolate chip banana streusel baked oatmeal a few weeks ago, and now I don't think I can ever do oatmeal without it. I just had to use it again!
That crunchy topping and glaze was just the thing these fall muffins needed. I may be guilty of eating a few extra muffin tops throughout the day because of that crunch.
Make sure you head over to Food Fanatic where I am one of the monthly breakfast contributors and print the pumpkin banana streusel muffins recipe.