This Roasted Red Pepper and Asparagus Quinoa is a great meal choice when you are eating healthier. Healthy dinner choices help you stay lean and fit.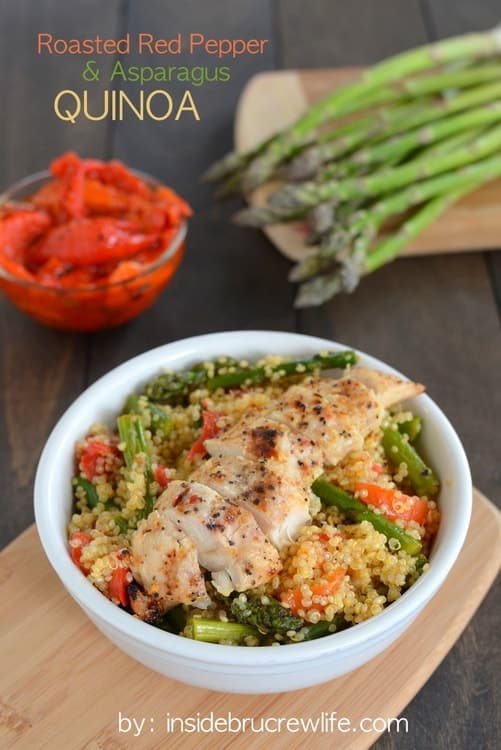 I finally feel grown up. No, not because I am married, have kids, and am starting to see wrinkles. Although all of those make me feel ancient too.
My husband has been making us healthier meals when he comes home from work for lunch. He bought a bag of asparagus to use, and I gave him such grief over it. I told him how much I did not like asparagus, and that I wasn't happy about this choice of meal. As a child I absolutely did not like the green stalks!!!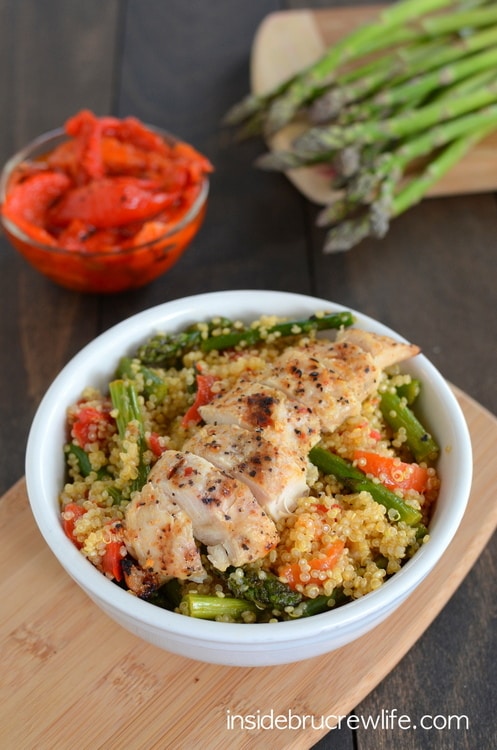 Then he grilled it with some olive oil and sea salt. I had to take back every snarky comment I made about the asparagus. Turns out that I absolutely love the stuff!!! Like "eat the entire dish full of asparagus" love it!
Apparently my grown up taste buds have kicked in...although I am still holding out on trying brussels sprouts again. Who knows though...maybe I would like those now too.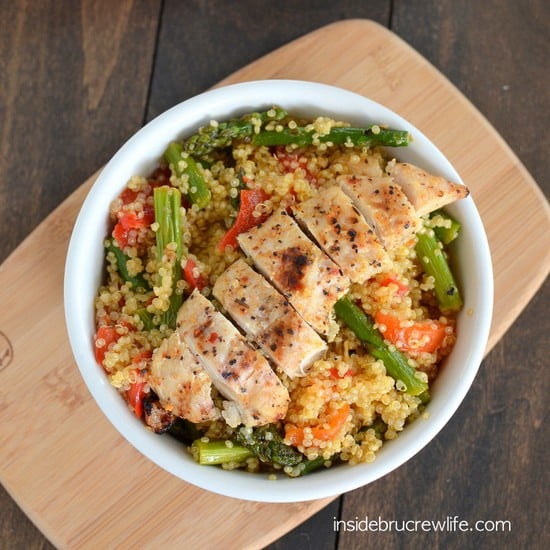 Another thing we have started eating is quinoa. Have you tried this super food yet? It cooks up like rice, but is so much healthier for you. It is a healthy grain that is full of protein and amino acids. Perfect for those healthy meals that we have been eating.
My husband made this dish for our lunch a while back, and it was so delicious that I had to snap a few shots of it and share the recipe with you. I hesitate to even call it a recipe because it is so easy to make.
You will cook the quinoa according to the package and set aside. Then saute the asparagus in some olive oil, adding the roasted red peppers when the asparagus has become crisp tender. Stir in the cooked quinoa and warm it all up. Toss some grilled chicken on top and dinner is served. I told you it was easy!
Super easy and super deee-licious! I might even give up my brownies and cookies for meals like this. Ok, let's not get crazy or anything! I still need a small hit of sugary goodness to keep me sane 🙂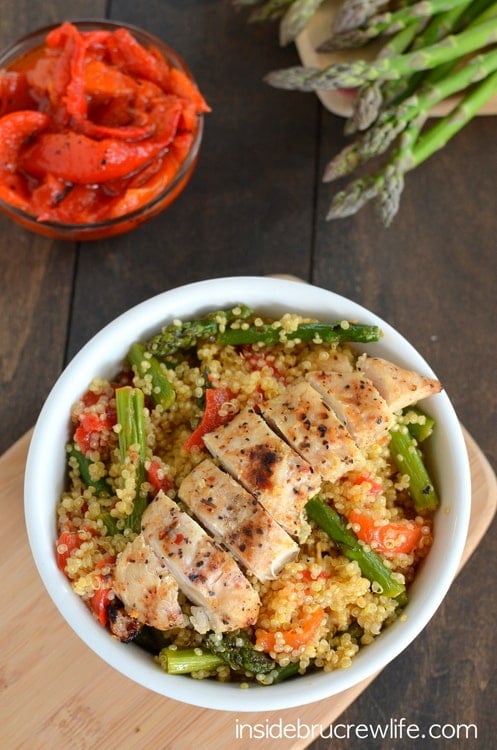 Stay up to date on all the BruCrew baking here:
FACEBOOK | PINTEREST | GOOGLE+ | TWITTER | INSTAGRAM | BLOGLOVIN
Other healthy recipes to enjoy eating: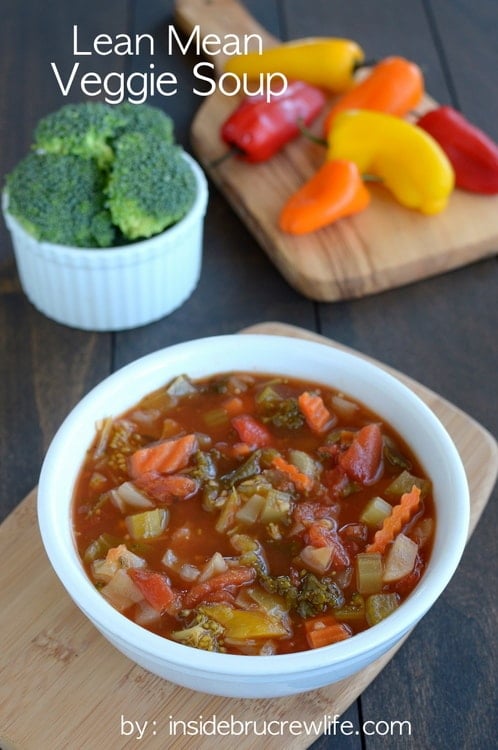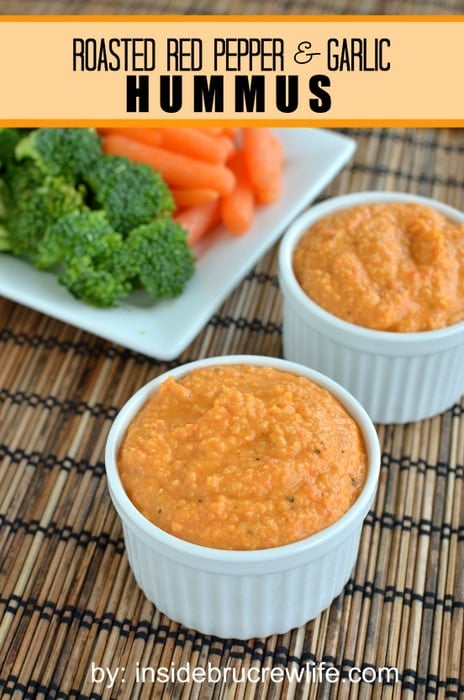 Roasted Red Pepper and Garlic Hummus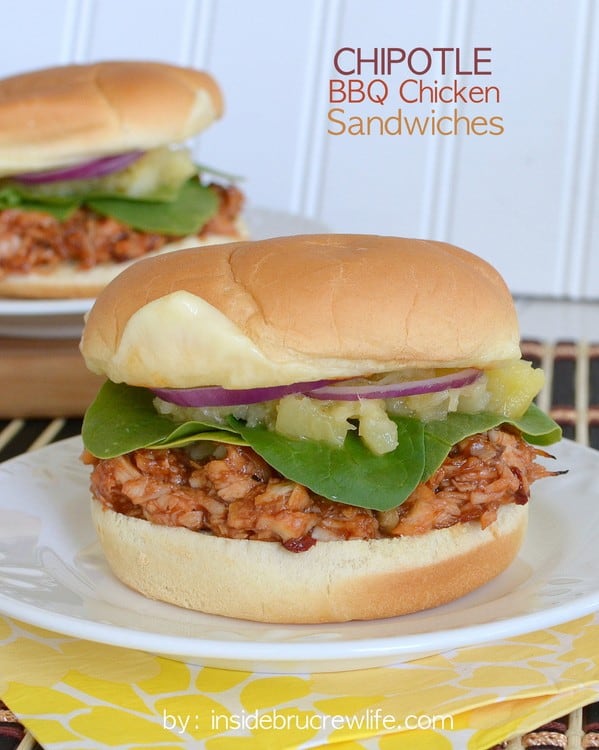 Chipotle BBQ Chicken Sandwiches
SaveSave
SaveSave