This Sparkling Key Lime Fruit Punch is a refreshing drink to sip on during the heat waves that come through in summer.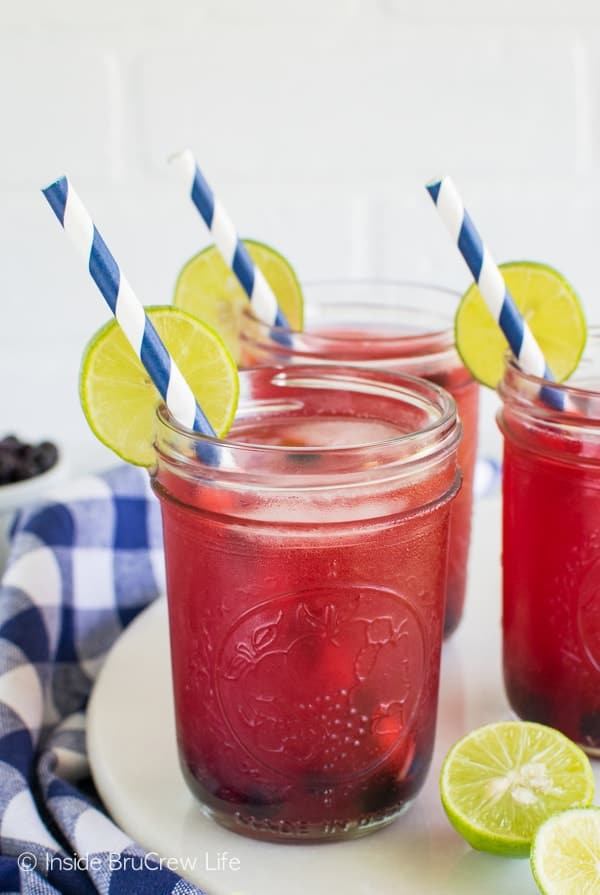 This week has been crazy hot here in Texas. Luckily, the humidity here is a lot less than what we are used to in Indiana. 106 degrees without much humidity is doable...kind of. It's still hot, but I can handle going outside.
At least here I don't start wilting the minute I walk outside. I can even workout in the late morning or early afternoon without dying. Of course, a few rounds in and I'm wheezing and I want to die, but that's a whole other problem.
Yeah, I'm looking at you sweet tooth!!!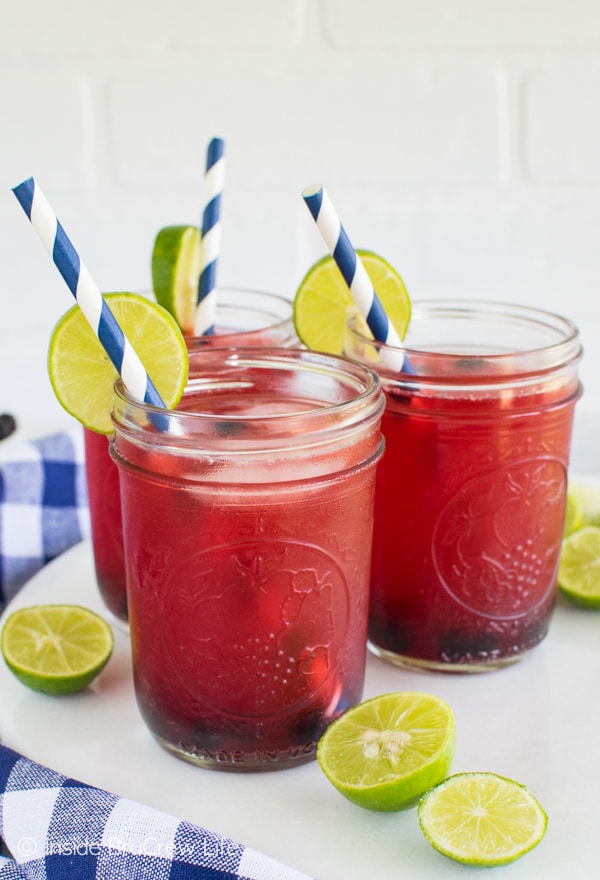 So with all this heat that is happening, we have been running the air conditioner non-stop. Well, until it iced up, and we had to shut it off, so it could thaw out. Of course it would happen on the hottest week!
We called a friend, and he told us to let it thaw, then to run the fan to get it dried out before starting it again. After a few hours of drying and circulating hot air in the house, we were ready to give it a go again.
So far, so good! The house is now cooled off. Fingers crossed the compressor doesn't become an ice cube again.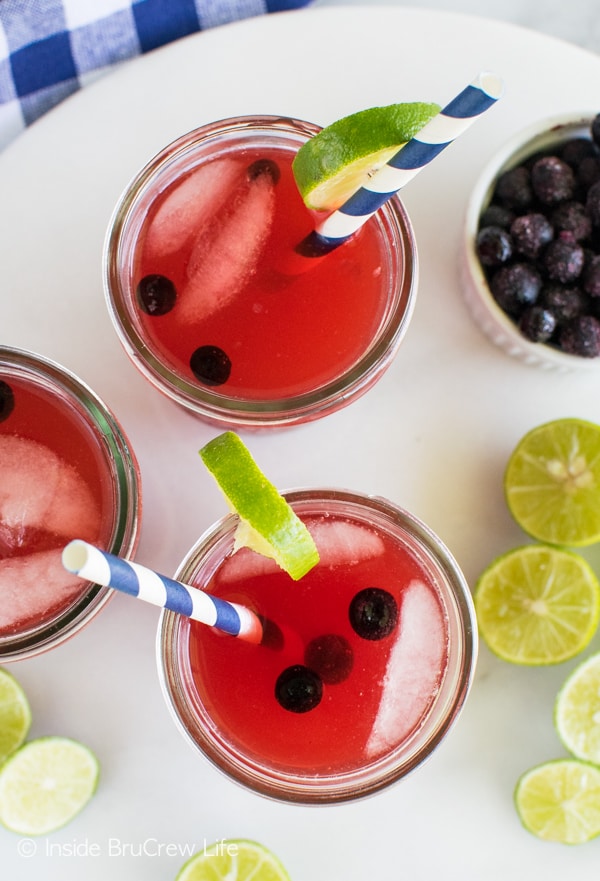 The only thing I want ice cubes in is a drink!!! With it being so hot outside, I have been having fun playing around with some fun cool drinks for us to slurp down.
Mugs of this frozen salted caramel mocha hot chocolate have been on repeat in the afternoons, but I wanted something even easier to have waiting in the refrigerator when we come in from outside.
Something with a little less sugar and calories is always a good idea. As much as I love those frozen hot chocolates, my shorts are starting to protest after downing quite a few!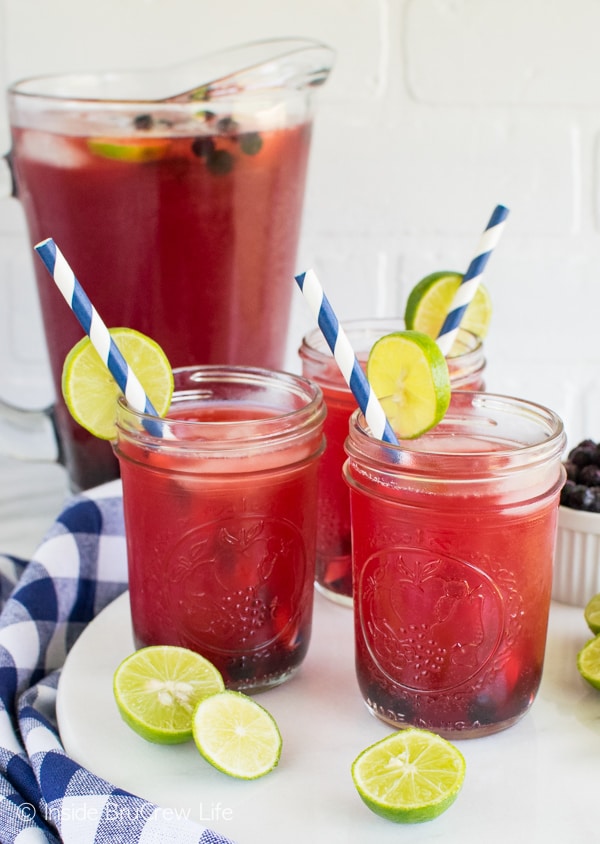 We usually have packets of those low calorie drink mixes in the pantry, so I mixed up one of those with water. Then because we had extra key lime juice from making these blueberry key lime cheesecake bars, I decided to add a little to the fruit punch! I wanted that key lime flavor to really shine through the punch!
Right before serving the drink, I stirred in a bottle of sparkling key lime water. Our kids love these different flavored drinks, so we usually pick up a few bottles when we go grocery shopping. I was excited to see the key lime flavor because I knew it would be perfect for this drink.
Honestly, there are so many different flavor combinations that you could come up with using those drink mixes and flavored waters. Let your imagination run wild the next time you go shopping.
We will definitely be making pitchers of this sparkling key lime fruit punch over and over because our kids absolutely loved it! Gotta love when they keep asking when we can make something again and again!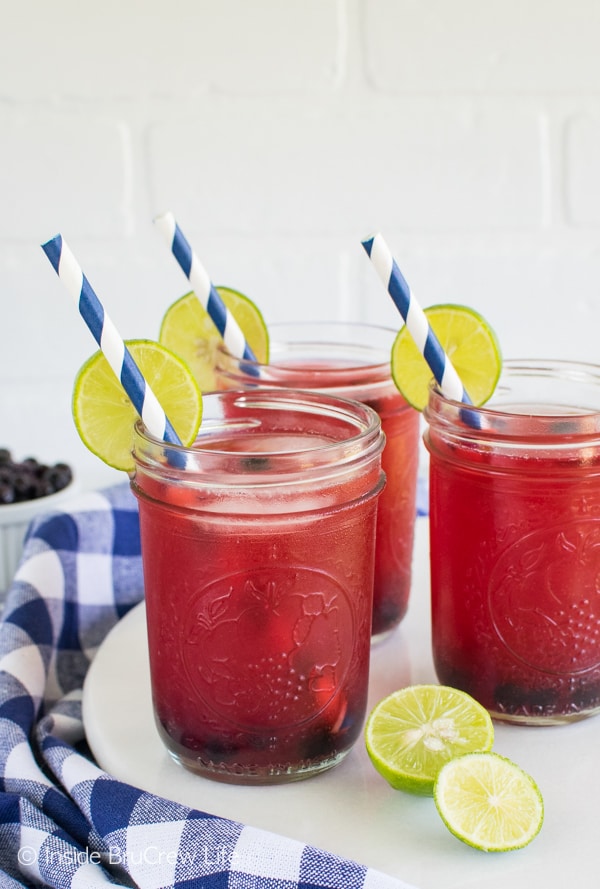 More fun and refreshing drinks to enjoy this summer: