These easy Spinach Artichoke Chicken Biscuits are a great way to enjoy a quick dinner or lunch. Who wouldn't want a biscuit with three kinds of melty cheese inside?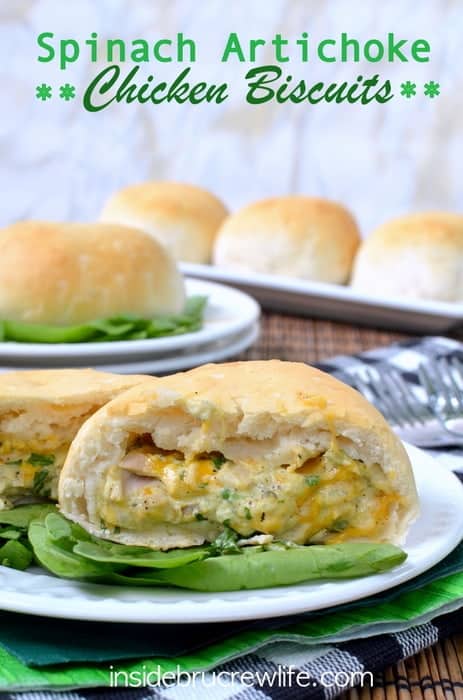 Let's talk about dinner for a minute.
Yes, I realize that I rarely share savory dishes here. My brain is usually in such a sugar coma that it doesn't even think about dinner things, but I have a family that doesn't think Oreo Marshmallow Brownies are a good dinner option. Who are these people? And can they really be related to me? Haha!
I do need to step it up in the dinner department I think. So this week I made two dinners. Yes, TWO!! And I took pictures, so I could share them with you too. I think my family was just as shocked as you are.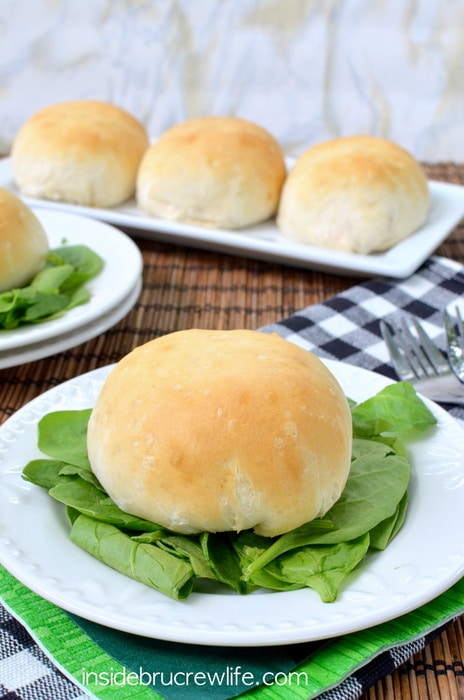 Dinner number one was a simple biscuit filled with a cheesy spinach artichoke chicken mixture. My kids scarfed these down in a hurry.
Note to self: Make a double batch next time. 8 chicken filled biscuits do not feed 5 hungry people very well.
See, I have lots to learn doing this dinner thing.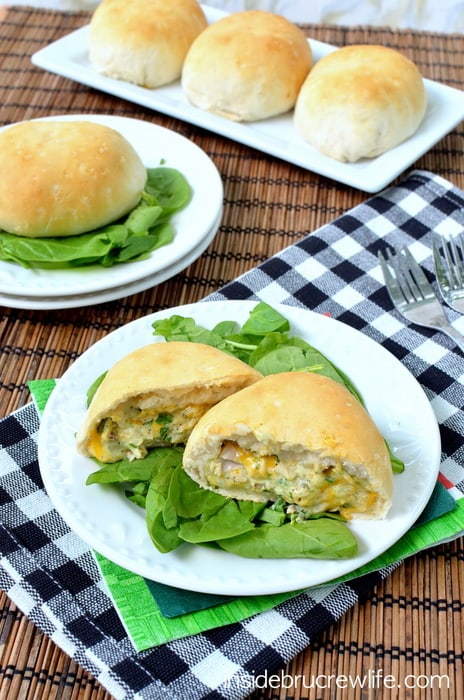 Pillsbury Grands Biscuits are my go to for refrigerated biscuits. There is so much you can do with them. Strawberry Fudge Donuts anyone?
For these biscuits, I mixed all the ingredients together. All you need is a bowl, a fork, and some muscles. Not really. Softened cream cheese doesn't need a lot of work to mix in with these ingredients.
Next you just pop open the can of biscuits and flatten them out. Divide the chicken mixture evenly on each biscuit and fold the sides up. Pinch closed and place on a baking sheet seam side down and bake.
I told you this was an easy dinner.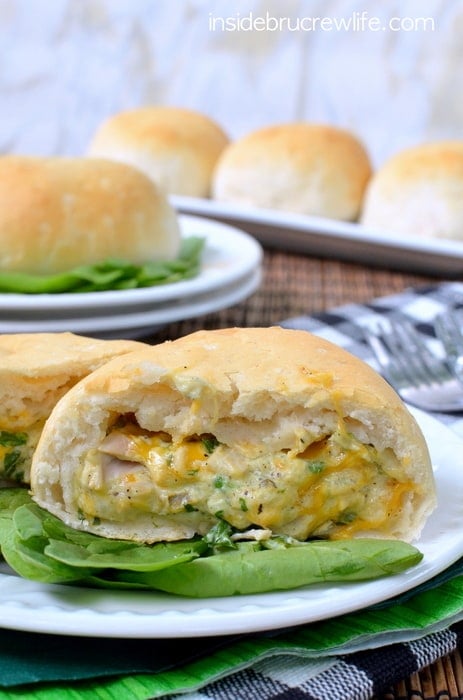 Other easy dinner ideas: