Did you buy
girl scout cookies
this year? These
Thin Mint Cupcakes
are the perfect way to show them off.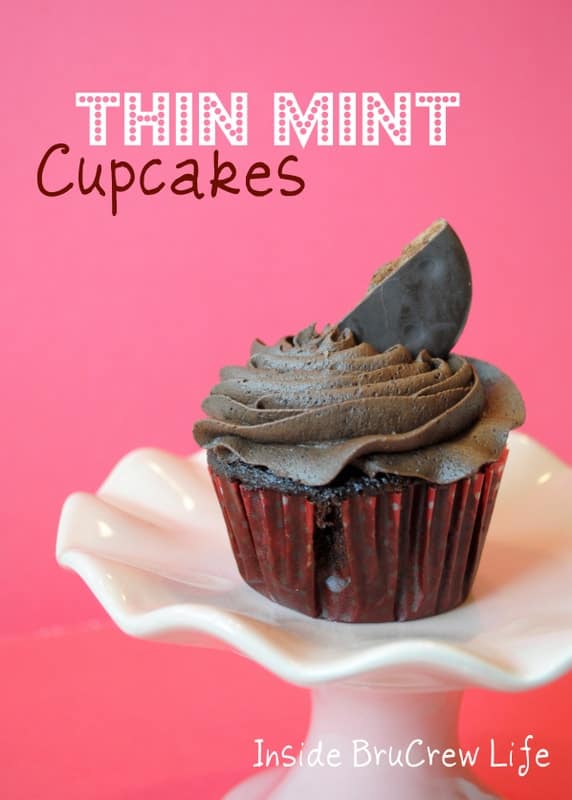 So I have come to realize that I am quite the random shopper.
I make a list to use at the store
(haha when I remember to bring it with me)
because my mommy brain fails me when I get there.
I don't know if I just get so excited to look around
that I totally forget all about what I came for...But even on the days that I remember my list...
I feel like a chicken with my head cut off
running through the store.
Maybe because I go from the top of my list down to the bottom
and my list is never organized!
I try to read through the list and get all the things
from the same spot in the store,
but inevitably I miss something and have to back track.A regular trip to Walmart might look like this:*pick up shampoo and soap
*check out the clearance aisle
*get distracted by the fabric and buttons for a while
*oh yea, someone needs deoderant (backtrack)
*look at kids clothes
*go get milk and creamer
*pick up toilet paper
*pick out cereal
*oh wait I forgot the cheese (backtrack)
*head towards the pb and jelly aisle
*remember that we need paper towels (backtrack)
*time for produce
*yup walked right past the bread (backtrack)
*head to the checkout
*oops forgot eggs (backtrack...again)At least I am getting is tons of extra exercise...right?
You need the extra steps when you are trying
to burn off calories from these yummy cupcakes.When I got my girl scout cookies this year,
I knew that I wanted to make some
Thin Mint Cupcakes.
And then to really give another yummy factor...
I topped it with some Mocha Butter Cream:-)
Yummo!
(If you can't find thin mints,
Keebler has some called grasshoppers,
get them the next time you go to Walmart...
just don't forget and have to backtrack:-)