Looking for a fun way to make an easy cupcake that tastes like it came from the bakery? Try adding chopped candy pieces into your batter. These P
eanut M&M Cupcakes
were an absolute treat.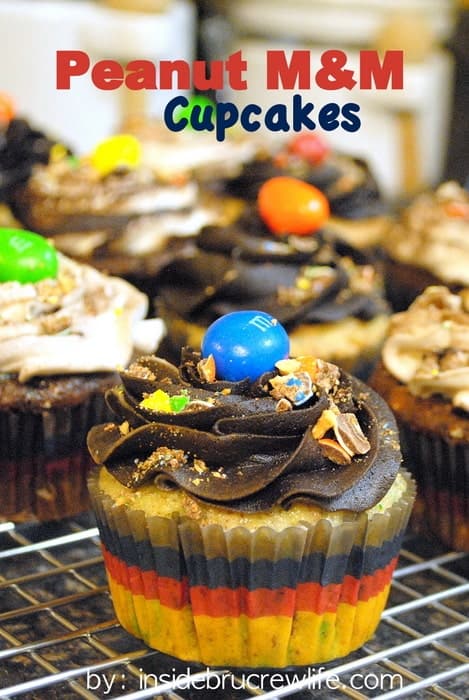 Dear Fat Rolls, (aka...thighs, hips, and stomach)
I have put up with you for a while.
But this fluctuation up and down is crazy!
So, you deserve the truth.
I am over you!!!!
Really and truly! 100% done!The time has come to banish you once and for all.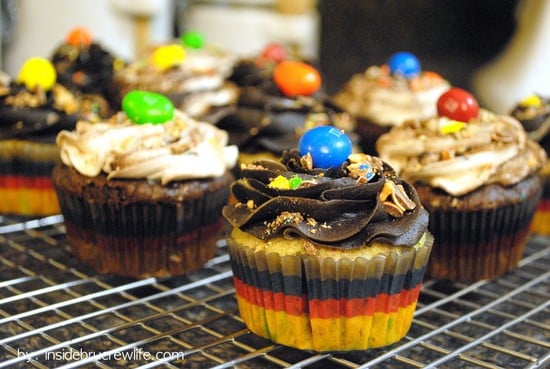 Why are you laughing???
I'm serious!
Summer is coming and my shorts are tight:-(
Yes, I know that is my own fault for loving sugar like I do.
(Curse you delicious baked treats!!!!)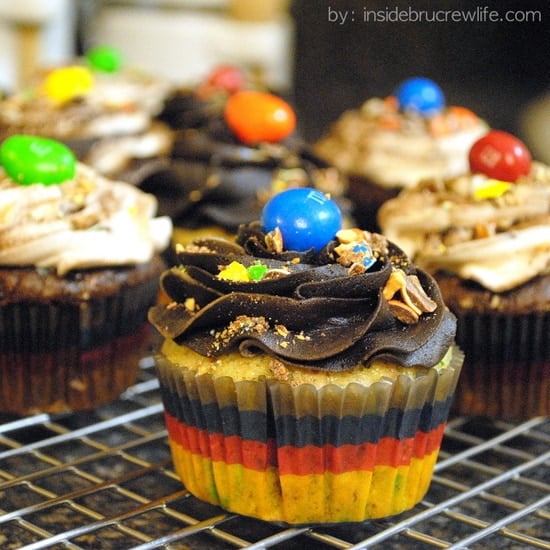 Let me break it down for you...
P90X has been ordered.
Now who's laughing???
What do you mean we'll see?
Ok, jelly belly...it's on like Donkey Kong!
Love,
Your Seriously Motivated Host
P.S. I am scared to death of this video series 🙁
I've heard it hurts!!!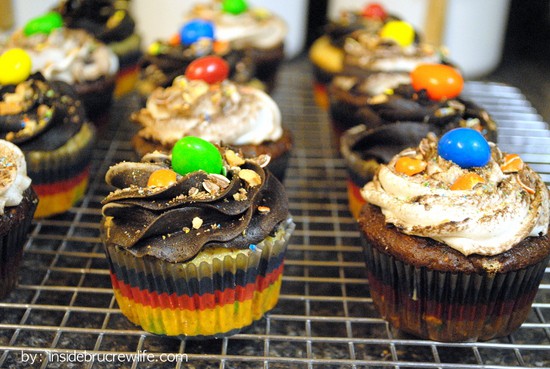 I guess that means I should really stop making things like cupcakes filled with candy, huh? I have a very hard time resisting treats this decadent!!!!