This Toffee Pretzel M&M's Popcorn is a great snack mix to add to a movie night. Adding toffee bits and M&M's give a fun candy twist to this white chocolate covered popcorn.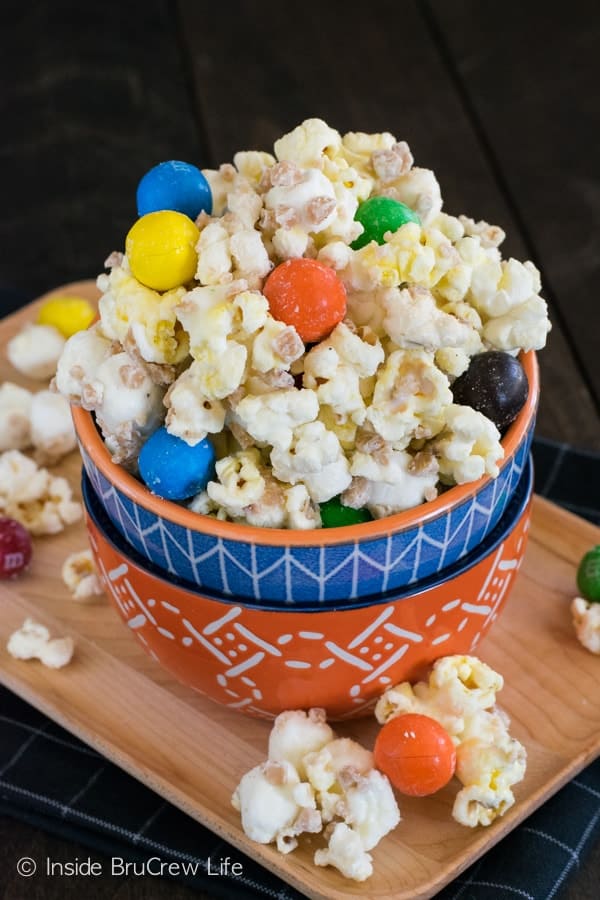 One thing that we try to do every weekend with our kids is have Friday night movie and pizza night.
Some nights we buy pizza, and other nights we make our own homemade pizza. The kids love knowing that we are going to do this all the time. Obviously there are some exceptions to this, but for the most part we stick to this fun tradition.
One thing that we usually make to go along with the pizza is a big bowl of popcorn. Most of the time they just add butter and salt. But I like to have a sweet popcorn to munch on, so every once in a while I cover it chocolate and then add gobs of candy. It's the best way to do popcorn, right?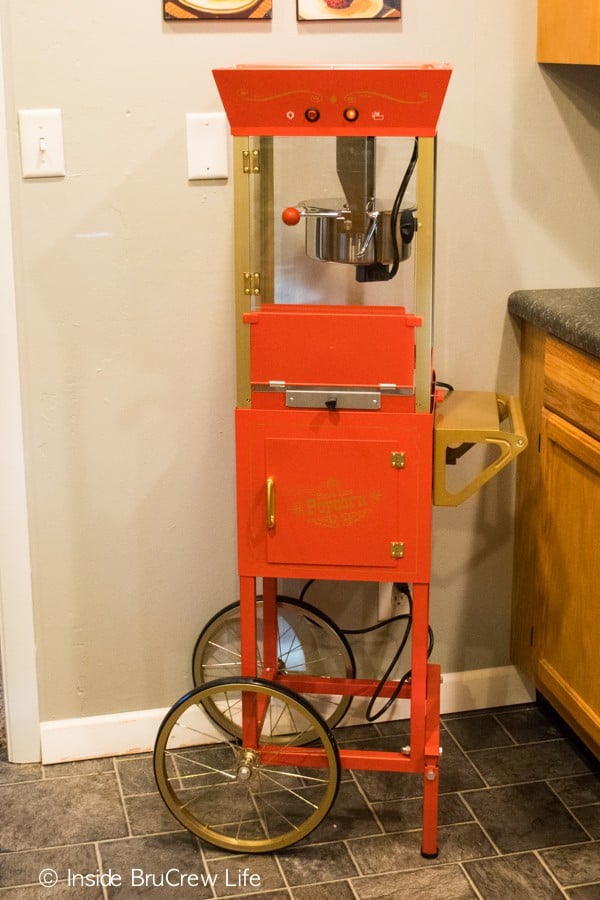 A few weeks ago, I had the opportunity to try out this fun popcorn cart from Nostalgia Electrics.
With as much popcorn as we go through, this was pretty much a no brainer. Our youngest was so excited when the cart finally got to our house. He kept asking us all day when we could put it together and make popcorn, so my husband got it out of the box and they built it together.
We read over the user instructions with him, and then let him make a batch of popcorn by himself. He was beaming as the first batch popped up. I'm pretty sure he thinks this machine is his now. Does that mean I can recruit him for cleaning detail too?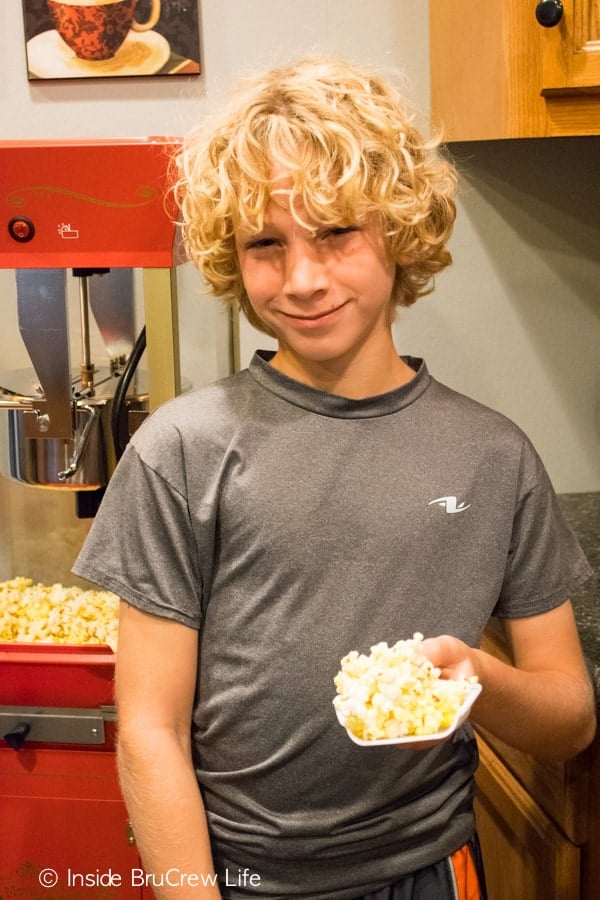 I couldn't wait to make a batch of sweet popcorn, so I had my son pop up another batch of popcorn while I dug through the cupboards to see what flavor we could make.
There was a half open bag of toffee bits and a bag of the pretzel M&M's. That combo sounded like a winner to me.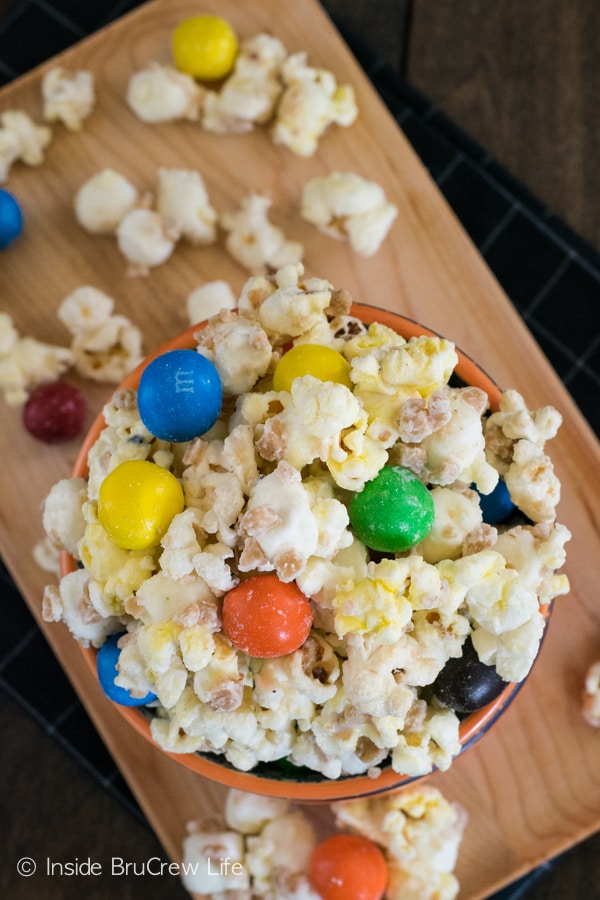 White chocolate is melted down and covers the popcorn and mini marshmallows. Then before that has time to set, you shake the toffee bits all over it.
Mix in the bag of M&M's and then let the popcorn dry. You can break it into chunks and store it in a tightly sealed container.
I promise that this sweet popcorn will not last very long though. Just try making a batch and keeping it in your house for a few days.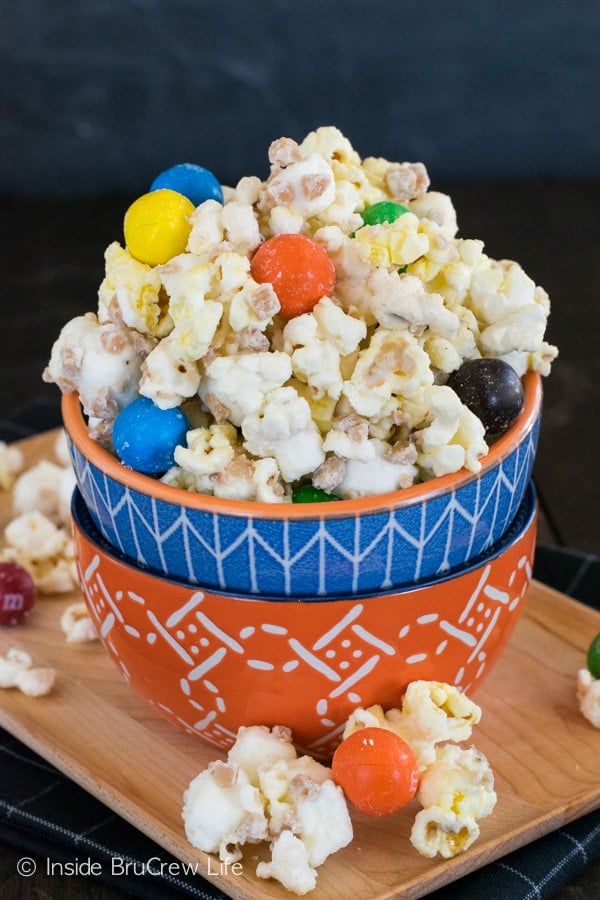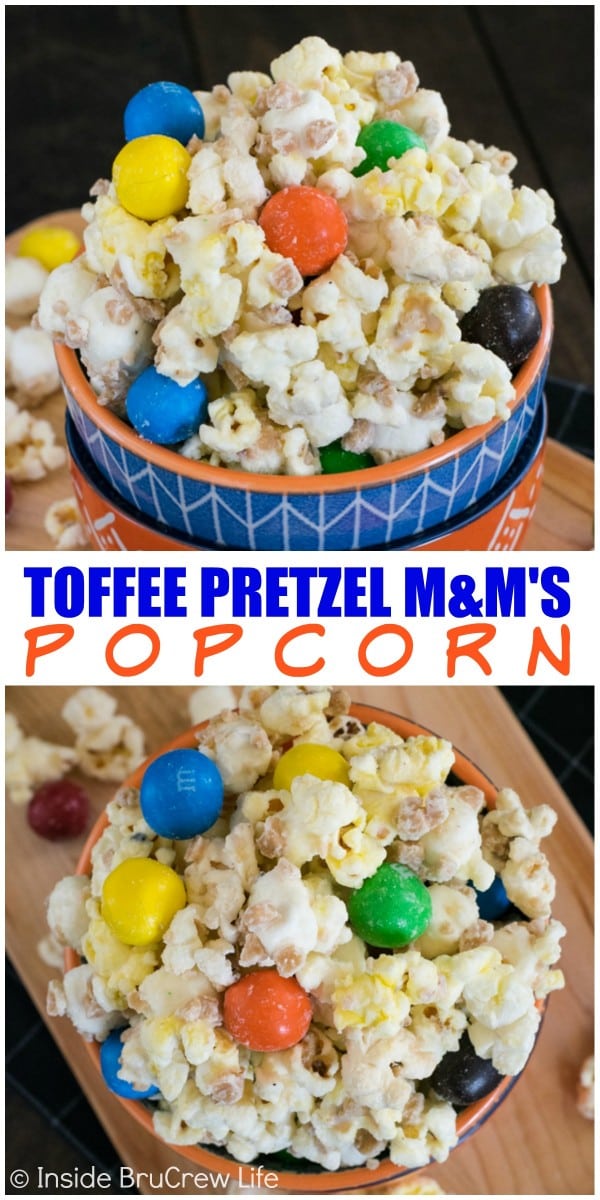 More fun candy filled popcorn snack mixes our family loves: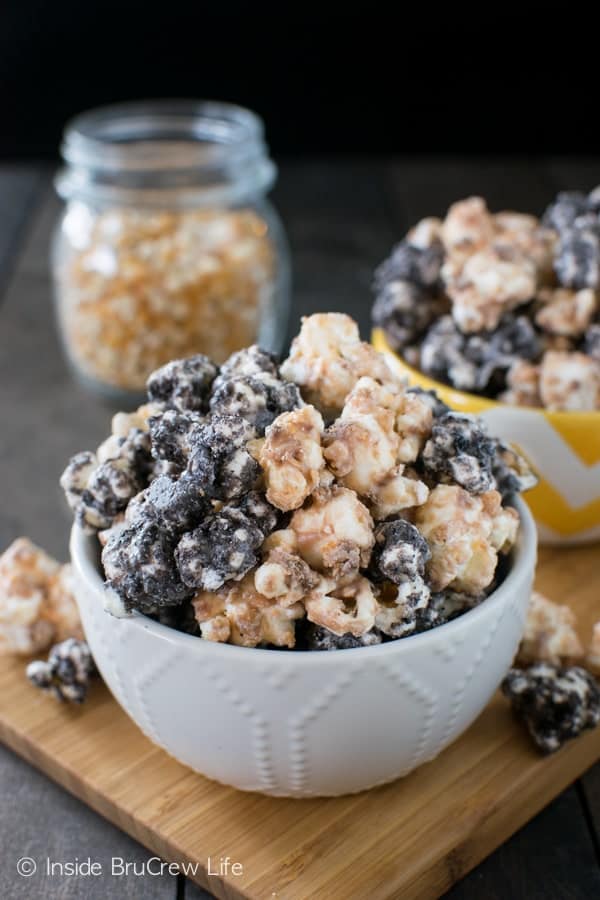 Butterfinger Cookies and Cream Popcorn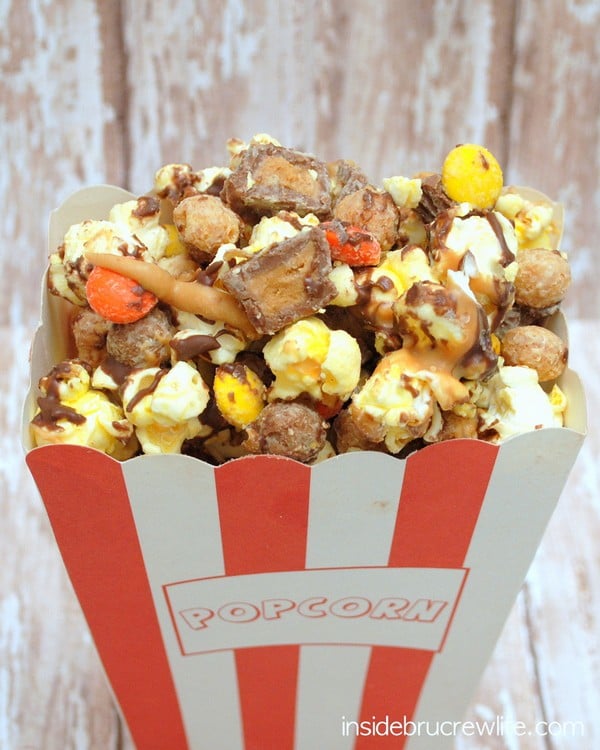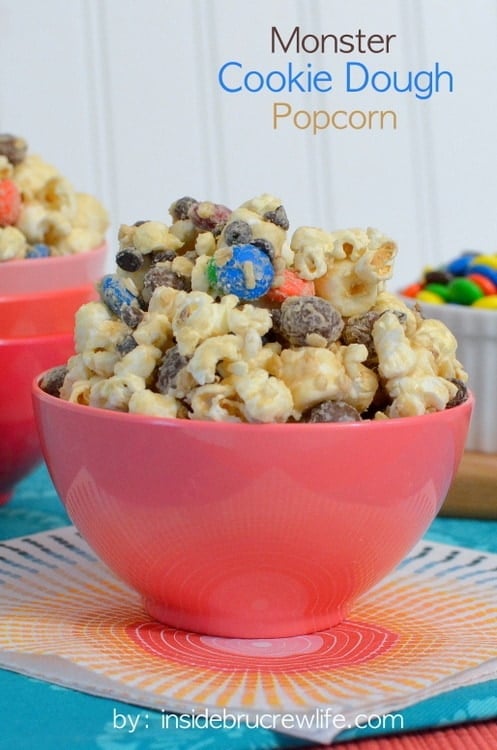 *I was sent a popcorn cart from Nostalgia Electrics to review. No other compensation was given for this post. All opinions expressed are 100% my own. Thank you for letting me share products that our family loves.