These Almond Joy Brownies are a coconut lover's dream come true. Coconut macaroons, toasted coconut, white chocolate, and Almond Joy Pieces come together in one amazing brownie recipe. It is sure to have you loving decadent brownies in a hurry.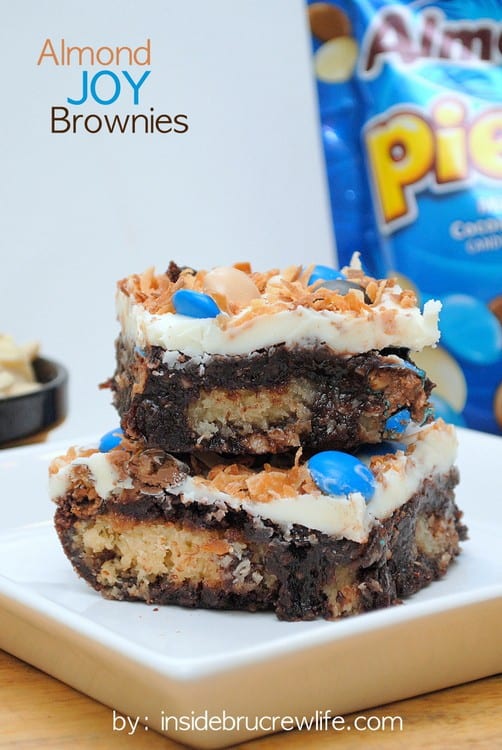 Wanted: The ability to make yummy treats and NOT eat them
I know what you are thinking..."uummm, Jocelyn, you maintain a sugary baking blog. How in the world would this be possible?"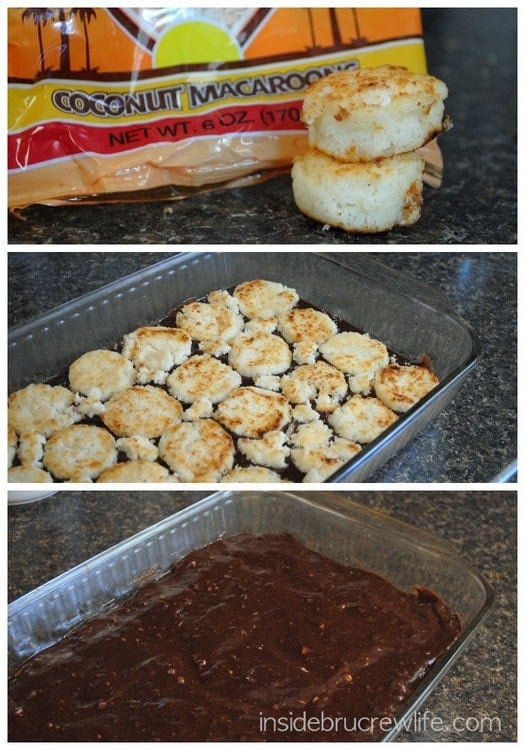 And you are right...I have to try at least one bite of everything that I make...just for research purposes!
The problem is that I haven't figured out how to just stop at the one. I am finding that I am way to obsessed with sugar for my well being.
My thighs and my pants are not getting along, and it due to the absolute LACK of sugar restraint that I have shown recently.
*If you can't find soft coconut macaroon cookies at the store, use the filling from these Oreo Coconut Cream Truffles. Either way, these brownies will taste amazing!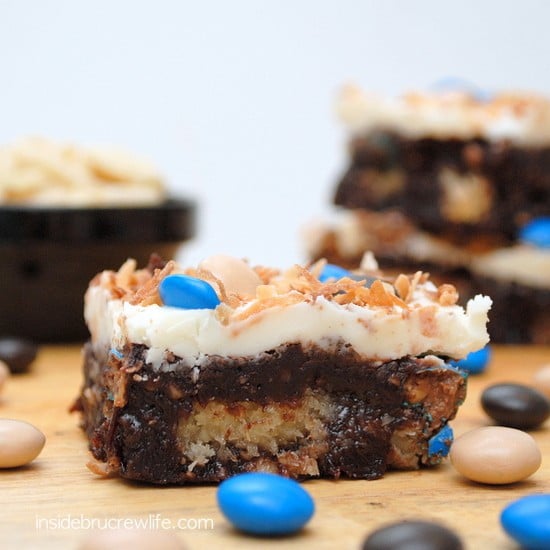 It might be better to become obsessed with a treadmill or elliptical.
I might have to step up my game and start using my gym membership again.
This outdoor running stuff just isn't cutting it by itself.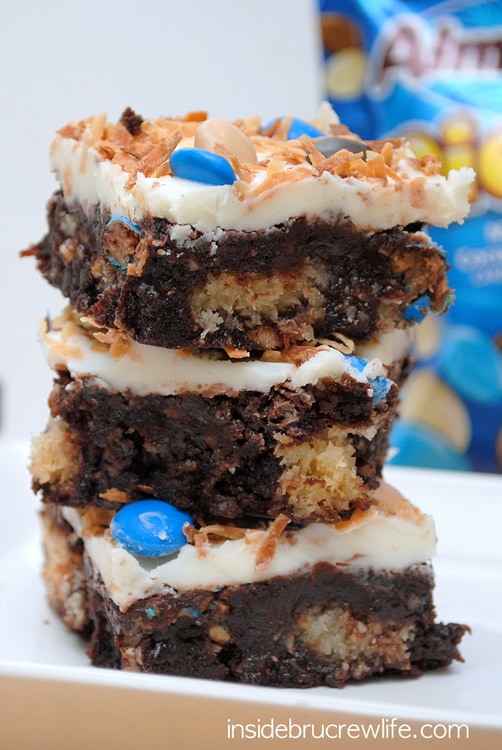 Maybe I will go finish off some brownies before taking such drastic measures.
WHAT???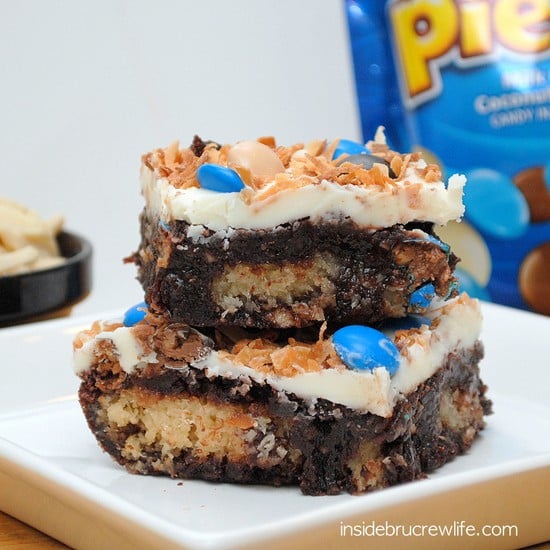 We all have to start somewhere, right? I started with thinking up a new plan.
After another brownie, I'll think about implementing said plan. Just don't tell my pants that I am eating brownies again.
It could get ugly real quick!
More Almond Joy recipes to enjoy: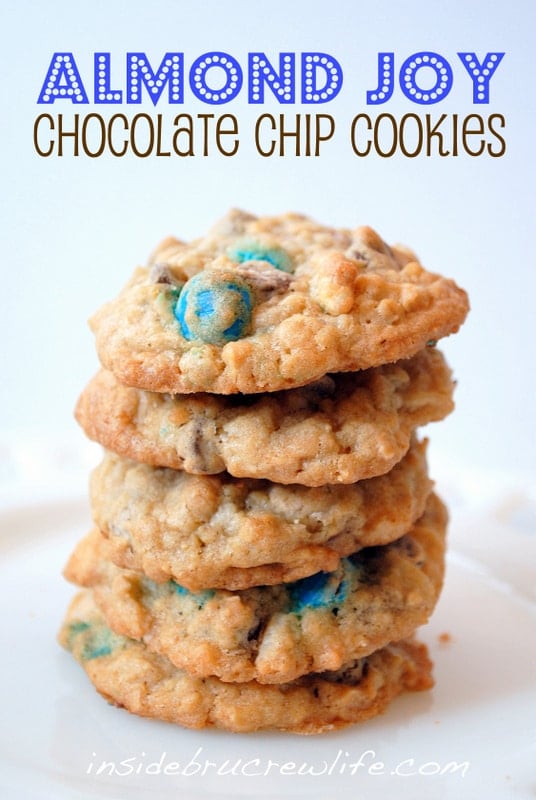 Almond Joy Chocolate Chip Cookies